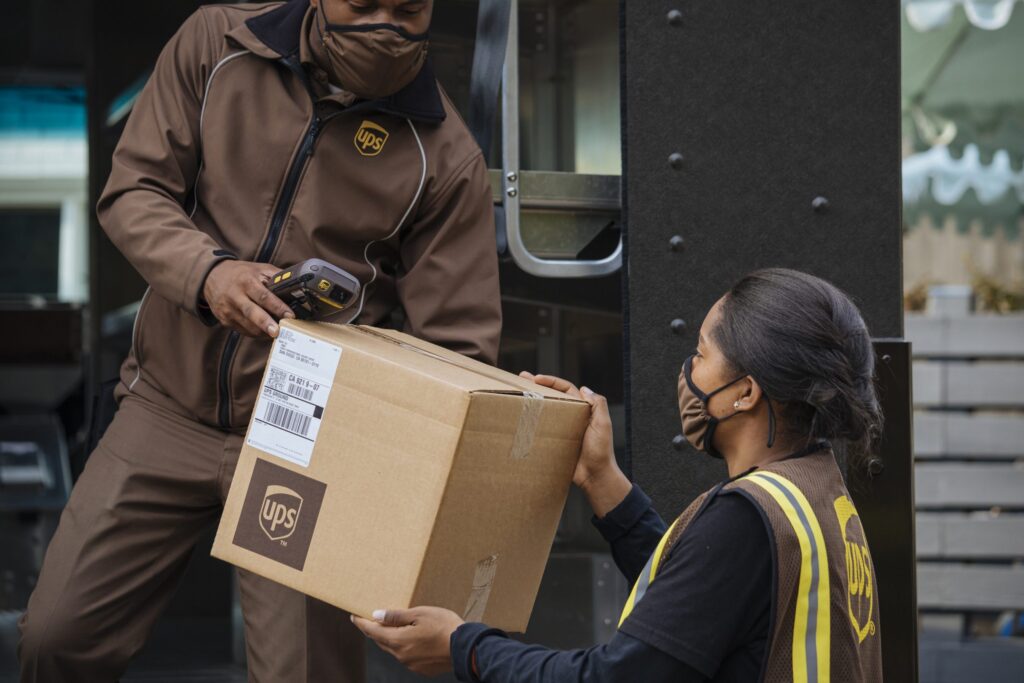 UPS to Buy Delivery Platform Roadie
ATLANTA – Same-day delivery. United Parcel Service Inc. is getting into same-day delivery with a deal to buy Roadie Inc., a platform that uses gig workers to deliver items from retailers and other shippers quickly. Roadie founder Marc Gorlin sat down for a fireside chat at DIG SOUTH Tech Summit 2019, sharing his 2x epic startup journey including Kabbage and Roadie. Bravo on the acquisition, Marc! Check out the DIG chat.
Buying Roadie thrusts UPS directly into the space, while addressing some of the limitations of using its own network for certain packages. UPS said that Roadie drivers can deliver items that don't fit because of their size or because they are perishable. They can also deliver items that are in shopping bags.

Roadie's network of crowdsourced drivers use their own vehicles to complete deliveries. The company says that it has 200,000 drivers that deliver items all across the country, including for retailers like Michael's Stores Inc. and Home Depot Inc. Learn more.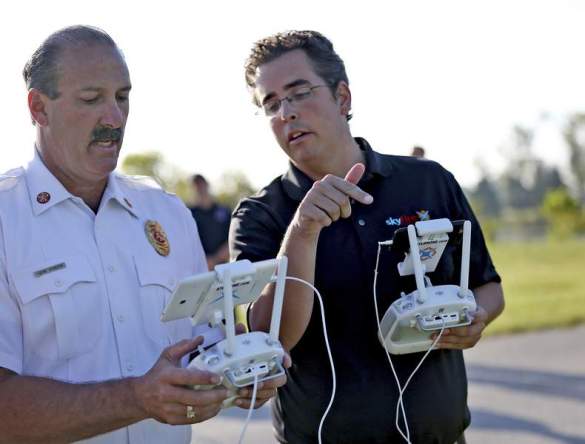 Tech in the South
ATLANTA – Drones in Georgia. Skyfire was a bootstrapped startup for the first six years before taking on angel investment. While drone technology is still relatively new, Skyfire has been strategically building in Georgia, a state that has been forward-thinking regarding the importance of drones to a variety of industries for at least the last decade. After its 2020 acquisition of Maine-based Viking UAS, Skyfire is now in the drone manufacturing space to build "purpose-built aircraft for public safety" that are more rugged and have longer flight times. Skyfire's move into manufacturing builds on the momentum already seen in the state. A 2020 PwC report puts Georgia as the best state in the country for aerospace manufacturing, citing low business cost, university tech talent, and Georgia Tech R&D as big draws. Dig it!
AUSTIN- 5G Network for ALL. An Austin-based startup building private wireless communication networks has landed a $20 million investment to expand its team and bring years worth of development to market. GenXComm Inc., which grew out of research projects at the University of Texas in 2016, will use the series B funding round to grow its headcount from about 45 people today to about 65 in the next nine months, co-founder and Chief Technology Officer Hardik Jain said. "We are hiring everywhere," he said, noting about 70% of the team is in Austin. "But Austin will be definitely a preferred choice because of proximity to the headquarters." While the company is still in its early stages, Jain said it has hit major milestones with a roster of customers that reaches double digits, and is growing every quarter. "It's a pretty fast-growing company, especially in the last three years," he said. Read more.
CHARLOTTE- Cryptocurrency for cash. When local entrepreneur Ian Kane, swipes his card just like everyone else. But he's not paying with cash — he's paying with cryptocurrency. His startup Unbanked decided to start with a debit card that allowed people to add digital assets like Bitcoin, litecoin and Ethereum to it like they would money out of their bank account. The debit card is backed by Visa and can be used for merchant services like any other Visa debit or credit card. Kane said Unbanked gained traction quickly and decided the obvious next step was to develop a bank account where digital assets could be stored. This, he said, is an easy way for those not yet using cryptocurrency to dip their toes in. Learn more.
GREENSBORO – NC nanotech. UNC Greensboro (UNCG) scientists from UNCG's Department of Nanoscience at the Joint School of Nanoscience and Nanoengineering (JSNN) are part of a new national effort to evolve the tools and methods for innovations in phosphorus sustainability. The $25M Science and Technology Center for Phosphorus Sustainability (STEPS) Center funded by the National Science Foundation (NSF), includes 9 organizations that will use a convergence research approach to facilitate a 25% reduction in human dependence on mined phosphates and a 25% reduction in losses of phosphorus to soils and water resources within 25 years. Check it out!
DIG NATION Member Roundup
DIG SOUTH CEO and Founder Stanfield Gray Appears on "Game Changer Chat" Wednesday
Hosted by Tevis Tower, CEO and Founder of Balance Integration and author of The Game-Changer's Guide to Radical Success, Tower knows that building a great organization begins with cultivating true greatness from the very top. Join Stan and Tevis on Wednesday at 5:30 EST on the Live Stream. Get in on the fun!

Wade Associates Announces Acquisition of Cypress Benefits Solutions
Cypress is an independent benefits agency specializing in health and ancillary benefits for employers looking for a unique experience that focuses on value and attention. Cypress has a stellar reputation for delivering excellent service to the middle market employer. Zach Brock and Justin Romero will lead this division. "We are very excited to join Wade Associates and become a part of one of the area's fastest-growing independent agencies," said Brock. "Our attention to detail and the types of employers Wade presently works with makes this a very exciting combination". Learn more about the partnership.

???? Calling All Members of DIG NATION!
Hey gang! Gain traction and build your network. We are here to help you connect with businesses and people across the South. Don't forget to upload your jobs, news, blogs, events and much more to your profile on dignation.co. We've got BIG news coming so stay in the loop and stay connected!