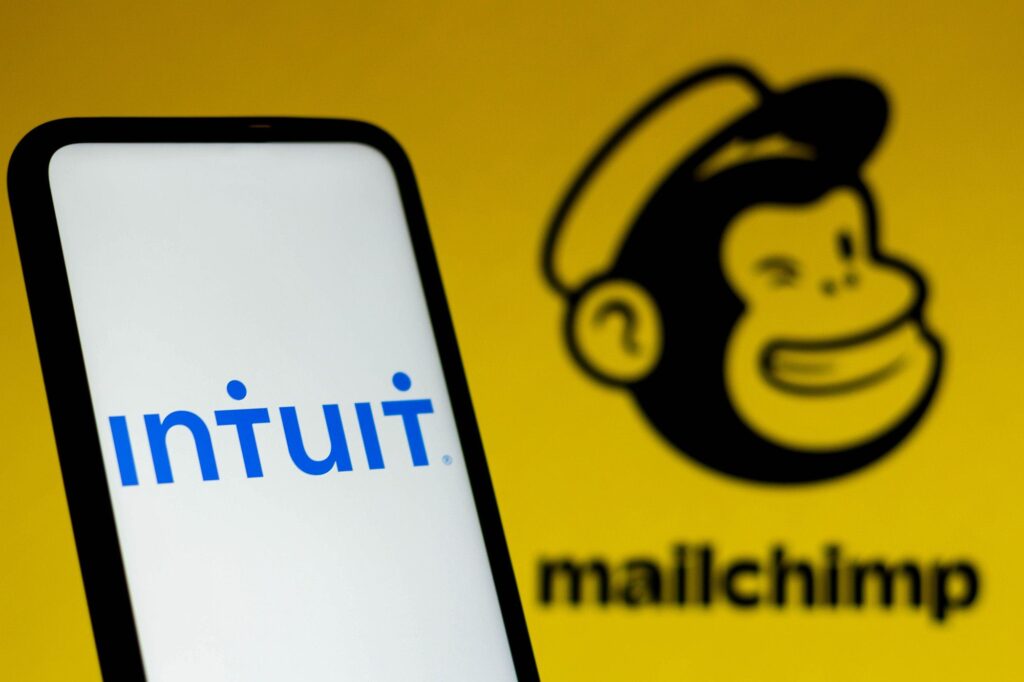 Intuit to buy Mailchimp for $12 billion.
ATLANTA – Bringing platforms together. Intuit, the parent company of TurboTax and QuickBooks, will acquire Mailchimp, a company best known as a provider of email marketing services, the companies announced on Monday. The cash-and-stock deal, which is subject to regulatory approvals, will value Mailchimp at about $12 billion.

The deal is Intuit's largest to date and is a notable expansion into customer-relationship management for a company largely known for its finance software. Intuit hopes to combine Mailchimp's digital marketing services with QuickBooks, its accounting program, to help small businesses manage their customers as well as their books. Check it out!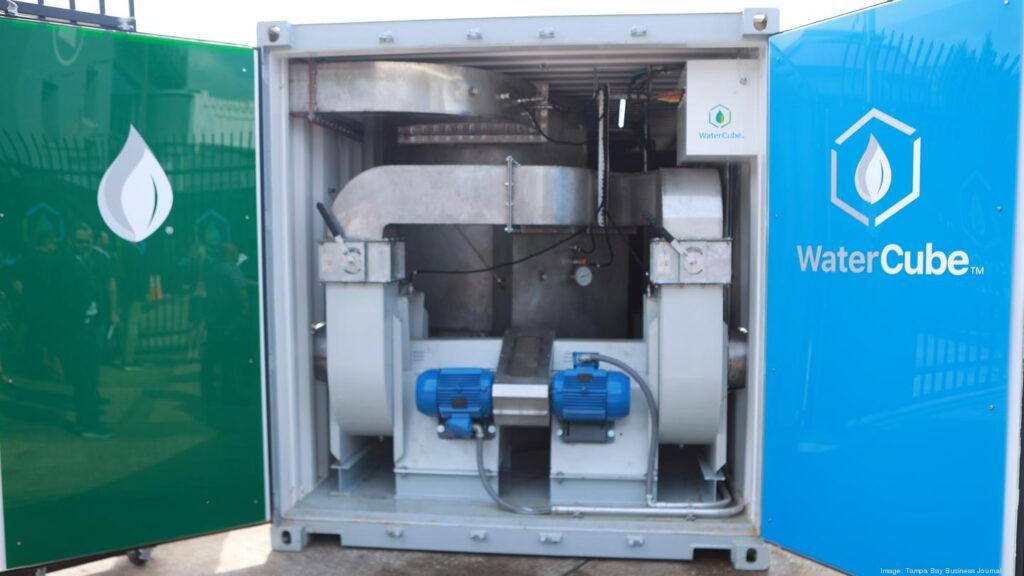 Tech in the South 
TAMPA – Water out of thin air. David Stuckenberg is not the first entrepreneur to say he founded his company to change the world. But he says he is the first to create water out of thin air. Stuckenberg, the COO and co-founder of Genesis Systems, launched its mainstay product, WaterCube, at the Port of Tampa Bay on Tuesday. The former Kansas City startup consolidated its operations and moved to Tampa in February, with Stuckenberg pointing to the high quality of talent across the board as a driving force, along with the weather and tax benefits. Dig it!
ATLANTA – Hiring through texting. Atlanta Ventures has taken note of Ty Abernathy's latest startup, the Atlanta-based candidate engagement platform Grayscale, with the announcement of a $3.25 million seed investment. Grayscale is focused on the "inefficiencies and challenges that result during high-volume hiring" for call centers, warehouses, and the like. Using SMS messaging, Grayscale is designed to help candidates feel like they are navigating a 1:1 recruiting experience, even though the recruiter on the other end is often tasked with juggling hundreds of applicants at the same time. Read more.
AUSTIN – Funding the future. As an industry leader engineering the future of transportation and logistics, Ryder has long been in the driver's seat with a forward-looking vision for the impact emerging trends have on supply chains. This holds true with RyderVentures, the company's recently launched venture capital fund. With it, Ryder is investing $50 million over the next five years in startups that are tackling disruption in supply chain and transportation by developing new technologies. Get more info.
Huntsville – Water out of thin air. Facebook's $1 billion data center in Huntsville is now up and running. The project, which slowed in 2020 due to the Covid-19 pandemic, was first announced by the tech giant in 2018 and was originally scheduled to open last year. The data center is already on the mark to expand with the addition of a third building. In total, the campus will have nearly 2.5 million square feet and will have employed nearly 1,200 workers at its construction peak. Learn more.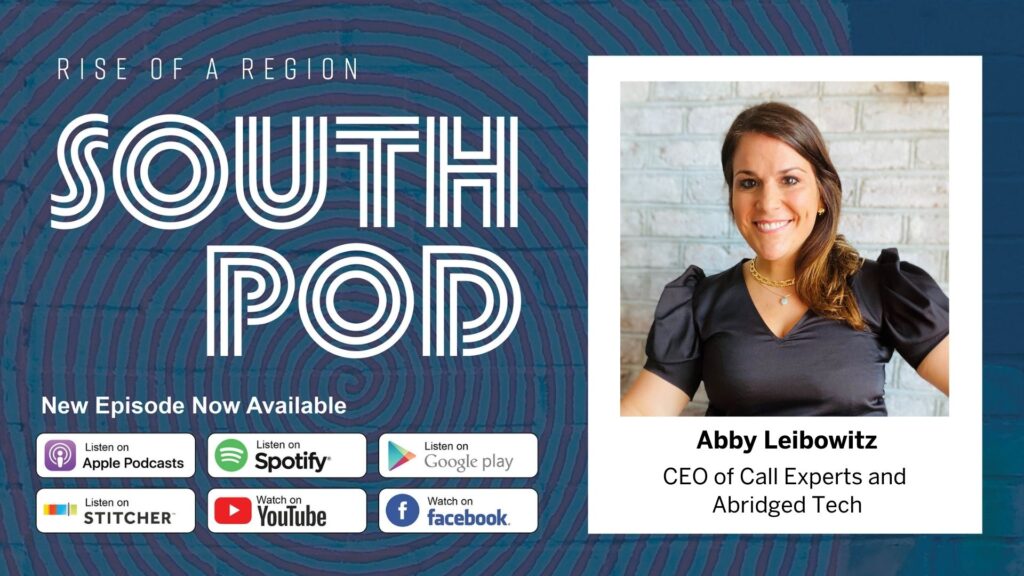 DIG NATION Member Rundown
DIG NATION Member Abby Leibowitz Appears on Latest SOUTH POD Episode Tuesday September 21st
Stanfield joins Abby Leibowitz, CEO of Call Experts and more recently founder and CEO of Abridged Tech. They touch on Abridged Tech that specializes in automated and AI driven communication solutions that can easily be implemented for workforce efficiency and business intelligence insights. This episode of South Pod will debut on Facebook Live, YouTube and Spotify next Tuesday, Sept. 21…Be on the look out!

VentureSouth Holds Interest Meeting for Women Investors
Interested in investing and VentureSouth? Come and learn what to look for in an investment opportunity, the idea, and the team behind it on September 27 in Mt. Pleasant, SC. You'll also have the chance to talk to founders in person to understand the companies and add your perspective. What are you waiting for…Get invested! Learn more about the event. 

???? Calling All Members of DIG NATION!
Hey gang! Gain traction and build your network. We are here to help you connect with businesses and people across the South. Don't forget to upload your jobs, news, blogs, events and much more to your profile on dignation.co. We've got BIG news coming so stay in the loop and stay connected!