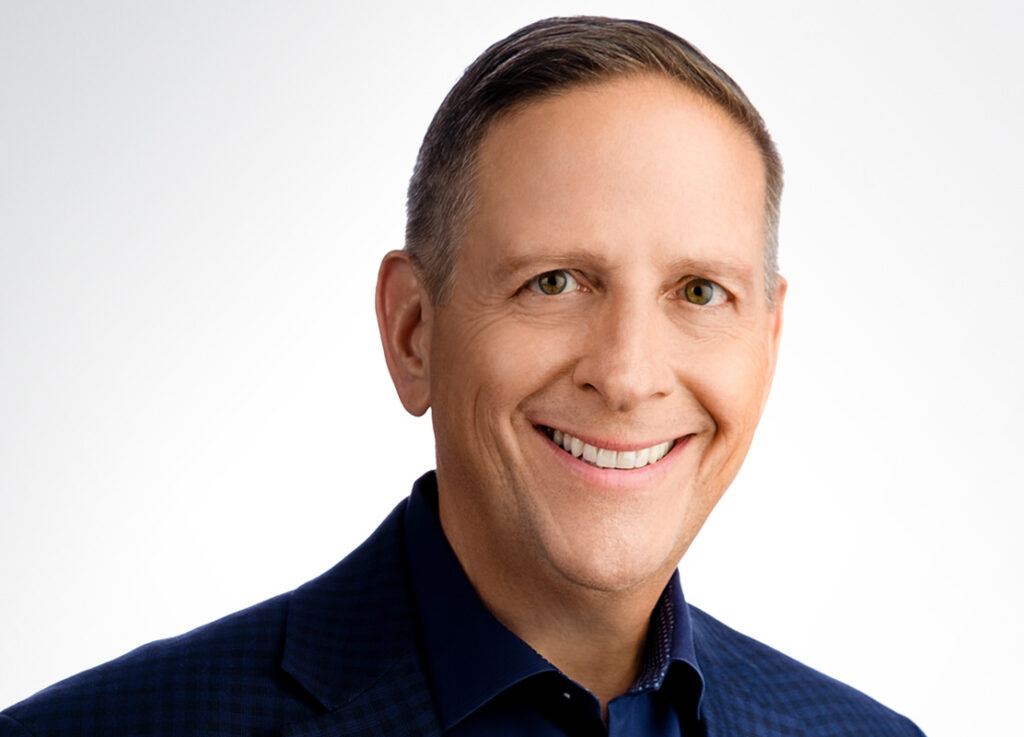 Mike Gianoni, CEO of Charleston, SC-based Blackbaud, is this week's guest executive for DIG SOUTH's "Five for the Tribe." Gianoni dug into questions about his career, his take on tech companies doing business in the South, and much more. 
Describe your company and describe your clients/customers. What does "a day in the life" look like?
Blackbaud is the world's leading cloud software company powering social good. We help social good organizations drive their missions with technology and data. Our customers include nonprofits, foundations, companies, education institutions, healthcare organizations, and the individual change agents who support them.
As CEO, there really are no two days that look the same for me. Typically, I wake up early and begin my day with a workout and coffee, and I start working around 7:00. The time of year usually drives my agenda. I hold monthly meetings with my direct staff and meet with our board of directors and our investors every quarter. Right now, I'm getting ready for bbcon, our annual tech conference that's focused on building a better world (which, by the way, is virtual and free to attend, so check it out). As we're approaching the end of the year, I'm focused on budgets and planning priorities for 2022, as well as looking ahead at our company's three-year strategic and financial plans. I hold regular customer meetings and gather feedback on our products so we can innovate further. I meet one-on-one with different people across the business so that I can stay tuned in to the whole company. I also have a strong focus on our people and culture. I co-chair Blackbaud's Global Diversity and Inclusion council and our ESG (environment, social and governance) committee, both of which are focused on making Blackbaud a great company to work for, and a company that gives back.
I enjoy sailing when I get a chance!
How can the DIG NATION tribe help you most? What do you need and what can you share with the community?
Blackbaud's vision is to power an Ecosystem of Good® that builds a better world. We're always looking for top talent to join our team and help grow our company. We're also looking to tap into the community and actively connect with people and causes. When we work together as a community, we can create more impact and help good take over. A great example of that is Blackbaud's Social Good Startup Program—a tech accelerator for startups that are creating innovative products for mission-based organizations. Through the program, Blackbaud fosters startups that extend or complement our solutions and bring more value to our customers. We accept applications on a rolling basis, and our next cohort will launch in January 2022.
We also have many employees that sit on startup boards, so we're always interested in connecting, building community, and keeping an ear to the ground for the next innovation. We hope to continue growing tech in the region.
How does the South (or your city) stack up as a place to work, grow or launch a company? What does the region need more or less of and how would you change it?
It's an interesting question to consider with the changes we're seeing in this new, virtual world. We've witnessed the pandemic break down geographical silos. With virtual work, you can have people on the west coast working for companies in the South, or a company in the Mid-West employing people from the South for example. Companies—Blackbaud included—are now looking less at location and more at talent. This opens a world of opportunity, and I think Charleston and our greater region will benefit from this disassociation of jobs and zip codes. The area is already known as a great place to visit, a great place to live and a great place for families. Now, we can also be more broadly recognized as a place for tech and innovation. There's no longer a stigma that people interested in tech have to move away for jobs, and I think that will create an even richer environment for the South to cultivate both talent and companies.
Describe your earliest, best or worst memory of using technology. Or, project what year we will finally have flying personal vehicles and what yours will look like.
I was in engineering school during the PC revolution. I watched Microsoft and Apple take off and was an early user of those products. To see technology unfold in this way, in parallel with my own career, has been such an inspiring experience. When I look back at all that I've been able to witness just during my time in the industry, it gives me so much hope for what technology will be able to accomplish in the future. And when we connect that technology to social good and impact, then we're really making a difference. What better field to be in?
As for flying cars, I think we need to figure out driverless cars first!
How would you react to being stuck in an elevator with Elon Musk and what would you ask him?
Elon Musk is such an impressive leader. He's a founder, a scientist, and an inventor. It's so rare to see an individual do what Elon Musk has done—and across multiple industries at that, from PayPal to Tesla, SolarCity and SpaceX. He's at a PhD level in rocket science without going to school for it—what other CEO has done that? If I were in an elevator with him, I'd ask what his next company is going to be.