TFX Capital Believes Supporting Veteran-led Startups Can Result in Durable Outcomes
CHARLOTTE – Venture Veterans. One segment of companies that may be a good bet for venture capitalists, according to venture capital firm TFX Capital are veteran-led startups. Kevin Eckert is a partner at TFX Capital, a veteran-led and service-driven venture capital firm that invests in early-stage technology companies founded by military and national security veterans. According to Eckert, TFX Capital believes supporting veteran-led startups can result in durable outcomes for entrepreneurs and investors, and also the creation of important products and services that may alter the course of society. "When TFX started there were just three other early stage venture capital firms that targeted veteran founders; now there are almost two dozen." Get more info.
Tech in the South
CHARLOTTE – Cognitive Care. James Oliver Jr. is the founder of the ParentPreneur Foundation, which empowers Black entrepreneur parents through grants and community support. As an entrepreneur himself, Oliver knows that $1,000 doesn't seem like a lot in the world of startups, where ventures get coverage for raising millions of dollars early on. But the ParentPreneur Foundation is dedicated to helping Black founders navigate the investing space and land some capital to get started and keep going.
The latest round of grants, totaling $30,0000, is co-sponsored by The Nasdaq Entrepreneurial Center. Applications are open now and ultimately a new group of Black parent founders will receive $1,000. This is the ParentPreneur Foundation's fifth round of grants. To date, the foundation has grown a support community of 1,500 Black ParentPreneurs across the country. Learn more.
ATLANTA – Plugging In. A Georgia climate and transportation nonprofit is studying the best locations along popular freight corridors to add electric charging stations. The Ray is working with Geotab Inc., a Canada-based telematics platform, to analyze which truck stops need charging stations. The pilot corridors are from Dallas to Atlanta along Interstate 20 and from Atlanta to the Port of Savannah. The study comes as companies and organizations across the state have begun preparing for the electric vehicle industry. Dig this.
DALLAS – Student Shark Tank. With concepts ranging from "the Uber of the food truck world" to using circular DNA technology to help design cancer-fighting therapeutics, UT Dallas and UT Southwestern student and faculty startups were highlighted at the university's Big Idea Competition this week. More than 10 university-affiliated companies and research projects competed for a combined $240,000 in cash and in-kind prizes that were up for grabs in a "Shark Tank." And on Tuesday, the winners of each category were unveiled. Get the scoop!
BIRMINGHAM – Westward Expansion. Local startup Help Lightning has acquired a Mountain View, California-based augmented reality company. Help Lightning, a provider of remote visual assistance software, has acquired Fieldbit, an augmented reality-enabled platform known for knowledge sharing, remote collaboration and workflow automation capabilities. Help Lightning is applying the use of augmented reality for industries such as medical equipment and telecommunications. Read more.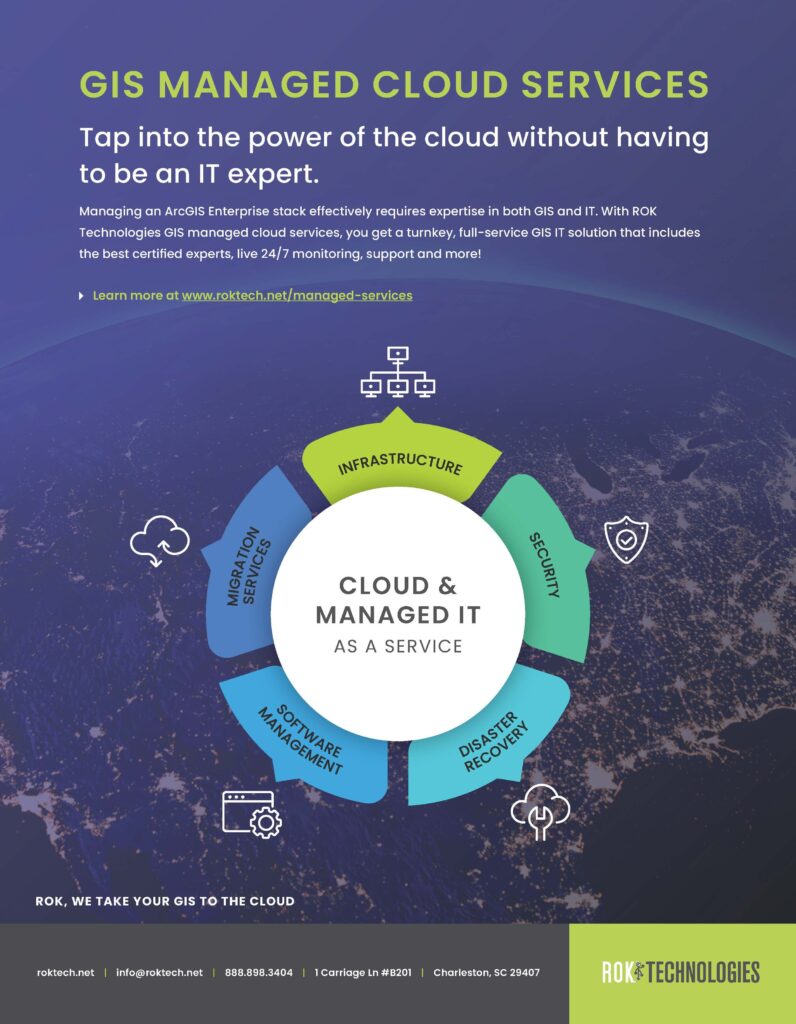 DIG NATION Member Rundown
ROK Technologies Receives Award at This Year's Esri IMGIS Conference.
Big congrats to DIG NATION member, ROK Tech for recieving an award at this year's Esri IMGIS Conference in the Cloud Innovation category. You guys ROK! Read more about ROK Tech.

???? Calling All Members of DIG NATION
Don't forget, friends, we're here to help you connect with businesses and sharp people across the South. Upload your jobs, news, blog posts, events and much more to your profile on dignation.co.