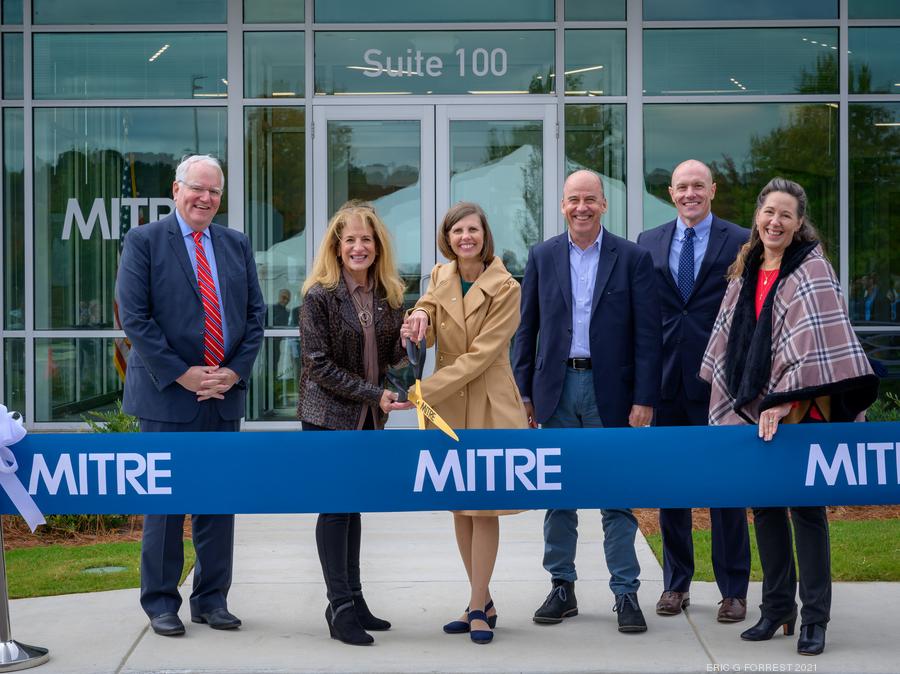 MITRE Establishes Innovation Center in Huntsville
HUNTSVILLE – Innovation Hub. The MITRE Corp., a federally funded R&D company, has established a regional innovation hub in Huntsville called the iHub. The iHub, which is located at the Redstone Gateway Conference Center, aims to grow work for the U.S. government, expand involvement with local universities and schools and deepen the company's engagement with the local community.
MITRE Huntsville delivers solutions for the U.S. Missile Defense Agency, U.S. Army, Navy, Air Force, Department of Justice and public health entities. MITRE has had a presence in the Rocket City since the 1970's in support of NASA and the U.S. Army. The company opened its first local site in 1982 and has more than 125 staff in the area. Check out the full article.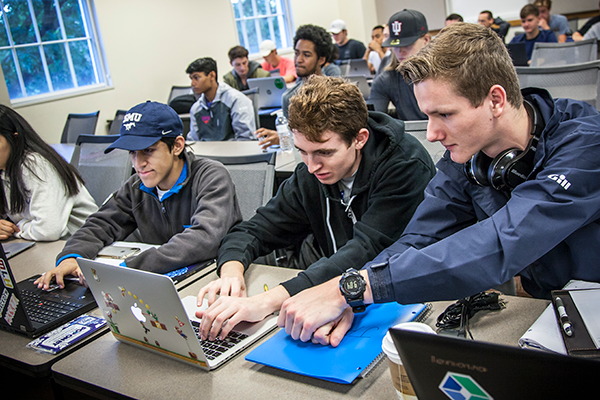 Tech in the South
DALLAS – Southern Super-Computer. Southern Methodist University has long been a player in the high-powered computing game. In an effort to help the university reach R1 research status and bolster the region's talent in artificial intelligence, it has invested $11.5 million in supercomputing hardware and software in a partnership with California tech firm Nvidia. According to the university, the investment will increase its current supercomputer memory tenfold and will set the stage for AI and machine learning that's 25 times faster than its current levels. An array of disciplines will include computational biology to human performance, national defense and digital humanities. Read more.
CHARLOTTE – Clean Energy. The next class of clean-tech entrepreneurs is gearing up for an intense three months with Charlotte-based Joules Accelerator. Joules, founded in 2012, kicked off its ninth cohort today with a group of six startups that Executive Director Bob Irvin said "are going to change the world." The startups will be advised by corporations, municipalities and universities in the North Carolina Cleantech Corridor with the goal of creating jobs, pilots and new investment to improve the quality of life in the Charlotte region. Each of the six startups uses innovative technology solutions to meet climate goals. Get more info.
ATLANTA – Six Month Startup Growth. Atlanta digital media agency Acadia has 100 employees and four acquisitions in just six months. Acadia is building a mix between a digital marketing agency and a tech startup, meaning the company wants to provide clients with people to guide their marketing needs as well as software solutions to make them more efficient. The company is targeting middle-market clients that may not have the resources to invest in corporate-geared marketing solutions. The founders, two veteran entrepreneurs, have bootstrapped the growth so far. Acadia's rapid clip comes down to two things: investing in smart, experienced people and creating a diverse product offering. Learn more.
DURHAM – Funding for Life Science. Durham-based Cell Microsystems has received $10 million in financing from life science and venture capital firm Telegraph Hill Partners. The company will use the funding to accelerate commercial activity, develop new products and expand single-cell characterization and isolation on its CellRaft platforms. The investment also sets the stage for new hires in engineering, software systems, product applications, manufacturing, customer support and commercial roles. Check it out!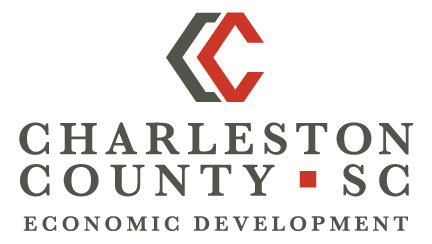 DIG NATION Member Rundown
Aeronautics + Jobs Announcement from CCED
Barzan Aeronautical, LLC, an aerial intelligence, surveillance, and reconnaissance systems company, is opening a facility in Charleston County at Johns Island Airport. The company's $14.7 million investment will create 34 new jobs. Read more.

???? Calling All Members of DIG NATION
Don't forget, friends, we're here to help you connect with businesses and sharp people across the South. Upload your jobs, news, blog posts, events and much more to your profile on dignation.co.