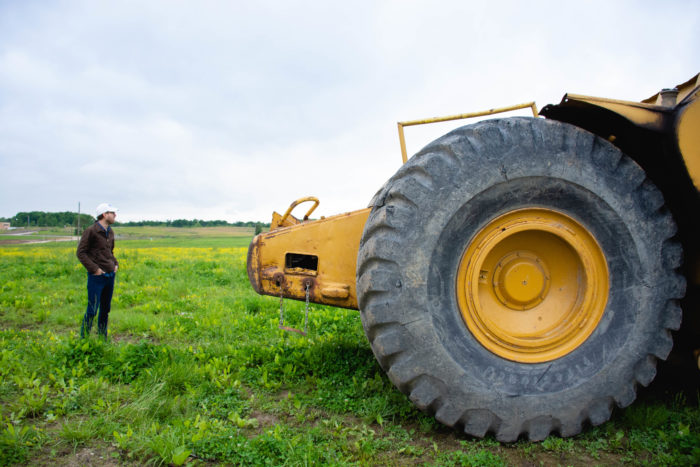 OPPORTUNITIES FOR INNOVATION WITHIN GEORGIA'S AGTECH SCENE
ATLANTA – Agriculture is Georgia's oldest and largest industry, but it might not be the industry where "innovation" is top of mind. A growing number of entrepreneurs across the state and the Southeast region are working to change that narrative — and funding is starting to follow. Global VC investments in the space grew 20% between 2020 and 2021, reaching $8 billion. Southeast startups snagged two of the largest AgTech venture deals this year. AppHarvest, a high-tech greenhouse startup in Kentucky, went public via SPAC in the early part of 2021, as the race for more resilient, local food sources continues.

To date, UGA, Fort Valley State, and Georgia Southern's initiative at the Georgia Grown Innovation Center have spearheaded more rural initiatives in the space. But the Georgia Center of Innovation (COI) is working to make the state the next big name in AgTech. It will take startup innovation both in urban and rural communities to make that happen. At its core, AgTech startups are looking to improve efficiency, increase yields, and decrease costs associated with growing food. But it will require experts in automation, energy usage, supply chain, drone technology, and sensors to really scale it as a tech sector and tackle global food insecurity challenges. Those are spaces where Georgia startups are already leading. Perhaps AgTech could be the next large tech industry that puts Georgia on the map. Get more infor about AgTech in Georgia.
HEY STARTUPS, DIG SOUTH'S WILD PITCH IS CALLING YOU. APPLY NOW TO TAKE THE STAGE. ONLY 17 DAYS LEFT.
Ready to take the stage with your pitch? Limited slots are still available, with applications submitted before December 31, 2021 taking priority. In addition to the opportunity to present to 100+ investors, the prize for the 2022 Wild Pitch is a $5000 corporate membership to DIG NATION: The South's Tech Tribe. 

DIG SOUTH's Wild Pitch is the South's Capitol of Capital, the first and foremost event specifically welcoming startups from across the region to connect and raise capital. Now celebrating its 10th anniversary, Wild Pitch at DIG SOUTH Tech Summit has presented more than 500 companies to ​the South's top investors and investors across the nation. Startups have received​ funding each year, with two appearing on Shark Tank, two winning Revolution Venture's Rise of the Rest tour and more than 100 joining Techstars, Queen City Fintech, Co-Labs, The Harbor and other accelerators around the region.

And don't forget to ask about "Startup Alley," "Speed-dating for Startups," the Investor Lounge and other opportunities to showcase your company at DIG SOUTH Tech Summit. Email info@digsouth.com for details.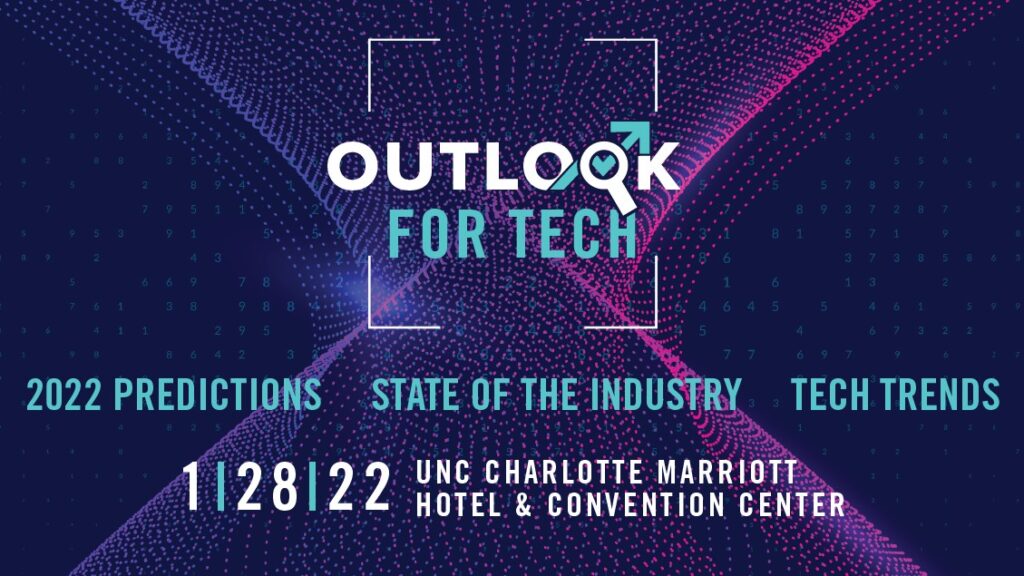 TECH IN THE SOUTH NEWS
CHARLOTTE – 2022 Outlook for Tech. Should I attend events in person or virtual in 2022 as challenges from COVID continue? The annual Outlook for Tech event, organized and hosted by the North Carolina Technology Association, or NC TECH, is going to offer options for both choices. The conference held at the UNC Charlotte Marriott Hotel & Convention Center is set for Jan. 28, 2022, and until the end of the year, registration is discounted. The event will include panel discussions of technology executives, a keynote address focused on predicting trends in technology, an innovation briefing, and the release of the annual NC TECH "State of the Technology Industry" report, according to the NC TECH website. Registration is currently open, for in-person attendance and for virtual attendance. Check it out.
NASHVILLE – Zoom Interview. Human resources tech firm Clovers has fresh capital from one of the biggest names in tech. The Nashville-based company has received an investment form Zoom Video Communications Inc., according to a news release, via Zoom's $100 million Zoom Apps Fund. The specific amount of the investment was not disclosed. As part of the investment, Clovers will be available in the Zoom App Marketplace. Clovers' flagship platform is designed to make interviews more effective by providing real-time questions for interviewers during the interview, as well as post-interview applicant insights and post-interview coaching. Read more.
LOUISVILLE – The Music Platform for Music Lovers. Noah Rough, a University of Louisville alum, liked how he could discover new music and create playlists on the music streaming platform. But when it came to sharing those playlists with his friends, Rough turned to Instagram. Groupie, co-founded by Rough and fellow Louisvillian John Geddes, is a new mobile-based music sharing application that allows users to share their favorite songs, albums and playlists with their friends and fans, while also discovering new music and their listening habits. It just launched for iOS and Android late last month. Equal parts social media network and music discovery platform, Groupie is for music lovers and musicians alike, where users can post about what they're listening to, write reviews and get recommendations based off the artists they already enjoy. Get the scoop.
HOUSTON – Austin to Houston. One of the fastest-growing technology startups in Texas has moved its headquarters to Austin from Houston. Cart.com Inc., which has developed an end-to-end e-commerce platform, announced Dec. 9 that it's new HQ is a standalone building in downtown Austin at the corner of Brazos and Sixth streets. Cart.com was born into the pandemic as millions of businesses were forced to reconsider their e-commerce offerings. As it grew rapidly, the company began hiring remotely while the bulk of the team worked in Houston. Soon, CEO Omair Tariq said, it was finding strong candidates in Austin's tech-heavy ecosystem and opened its office downtown in 2020. Learn more.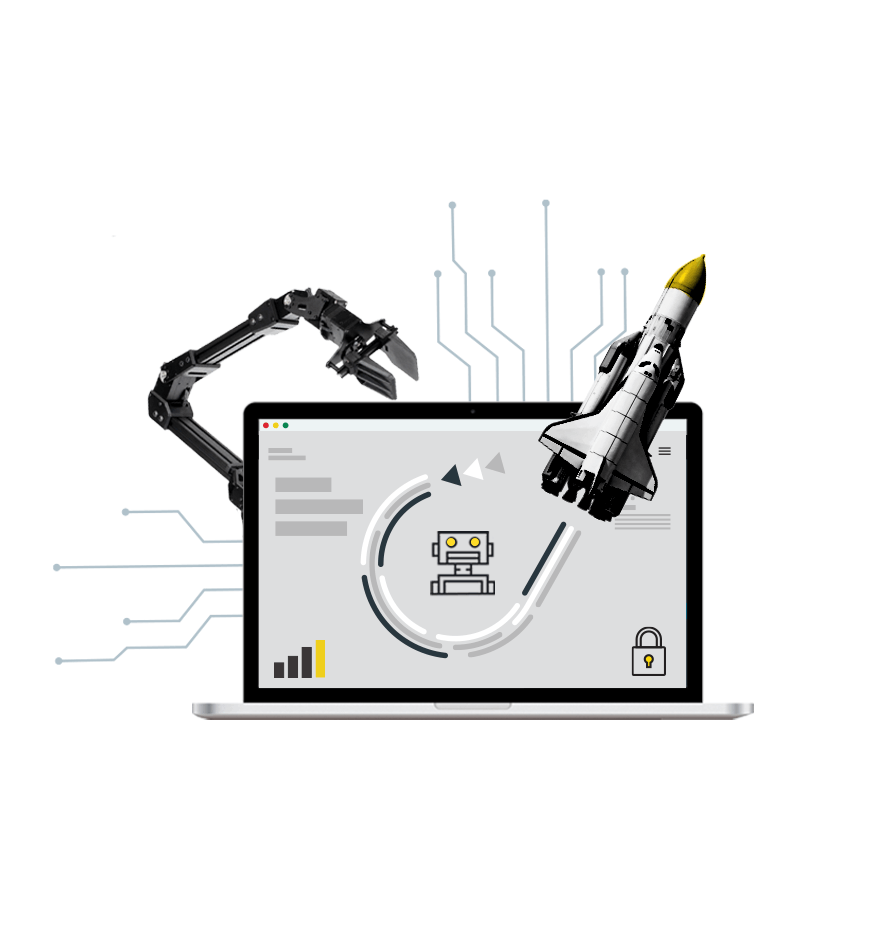 DIG NATION MEMBER RUNDOWN
Pantheon + Partners = Success Webinar TODAY at 1PM EST
From customer journey mapping to martech integration, SEO and site performance optimization, and omnichannel digital commerce, a digital partner can help unlock the full value of the Pantheon platform. At this webinar, you'll hear from Pantheon's Sarah Fruy, Director of WebOps Partner Marketing, and James Rutherford, Sr. Manager of Strategic Partnerships on building immersive digital experiences for your audiences. Register now to tune in today (Tuesday, Decemebr 14) at 1PM EST.

???? Calling All Startups!
It's the last month to apply for WILD PITCH at the DIG SOUTH Tech Summit 2022. There are limited slots still available, with applications submitted before December 31, 2021 taking priority. Come take the stage!