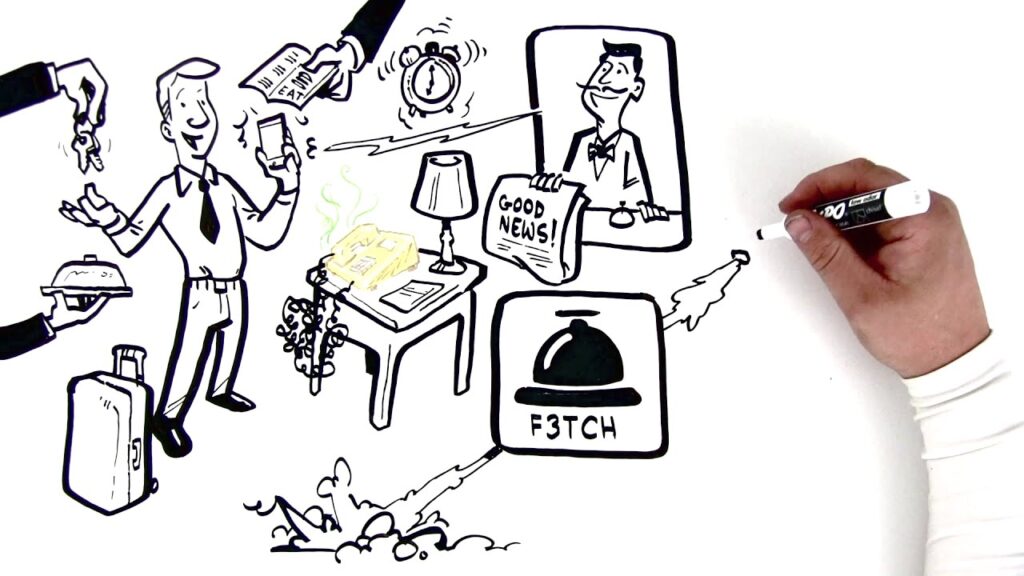 F3TCH SETS UP SHOP AT NC BEACH TO HELP HOTELS CONNECT WITH MOBILE-FIRST GUESTS
WILMINGTON – Jose Quiros didn't know exactly what to expect when he packed up his life and started heading from Colorado Springs to Wilmington, North Carolina. Quiros built his career in the hotel space, particularly building out guest room technology experiences. He knew firsthand that the hospitality industry was not keeping up with technological and generational changes. "You can bank from your phone but you can't order room service from it? That doesn't make sense," added Quiros. F3TCH's technology takes away the antiquated and dirty guest room telephone that we are all used to seeing on hotel nightstands and replaces it with a dynamic app. It's not just about cutting the cord of the traditional hotel phone, said Quiros. It is about rethinking communication, "bringing hospitality back into hotels," and meeting guests where they are.

Hotels and resorts can communicate with guests via text, voice, and photos. That can help ease the check-in/check-out process, remind guests about services, give important property updates, and provide guests with curated, personalized experiences. That mobile-focused communication option is particularly important in a post-COVID world, where business travelers and tourists alike want to limit contact with in-room phones. Learn more about F3TCH.
HEY STARTUPS, DIG SOUTH'S WILD PITCH IS CALLING YOU. APPLY NOW TO TAKE THE STAGE. ONLY 11 DAYS LEFT.
Ready to take the stage with your pitch? Limited slots are still available, with applications submitted before December 31, 2021 taking priority. In addition to the opportunity to present to 100+ investors, the prize for the 2022 Wild Pitch is a $5000 corporate membership to DIG NATION: The South's Tech Tribe. 

DIG SOUTH's Wild Pitch is the South's Capitol of Capital, the first and foremost event specifically welcoming startups from across the region to connect and raise capital. Now celebrating its 10th anniversary, Wild Pitch at DIG SOUTH Tech Summit has presented more than 500 companies to ​the South's top investors and investors across the nation. Startups have received​ funding each year, with two appearing on Shark Tank, two winning Revolution Venture's Rise of the Rest tour and more than 100 joining Techstars, Queen City Fintech, Co-Labs, The Harbor and other accelerators around the region.

And don't forget to ask about "Startup Alley," "Speed-dating for Startups," the Investor Lounge and other opportunities to showcase your company at DIG SOUTH Tech Summit. Email info@digsouth.com for details.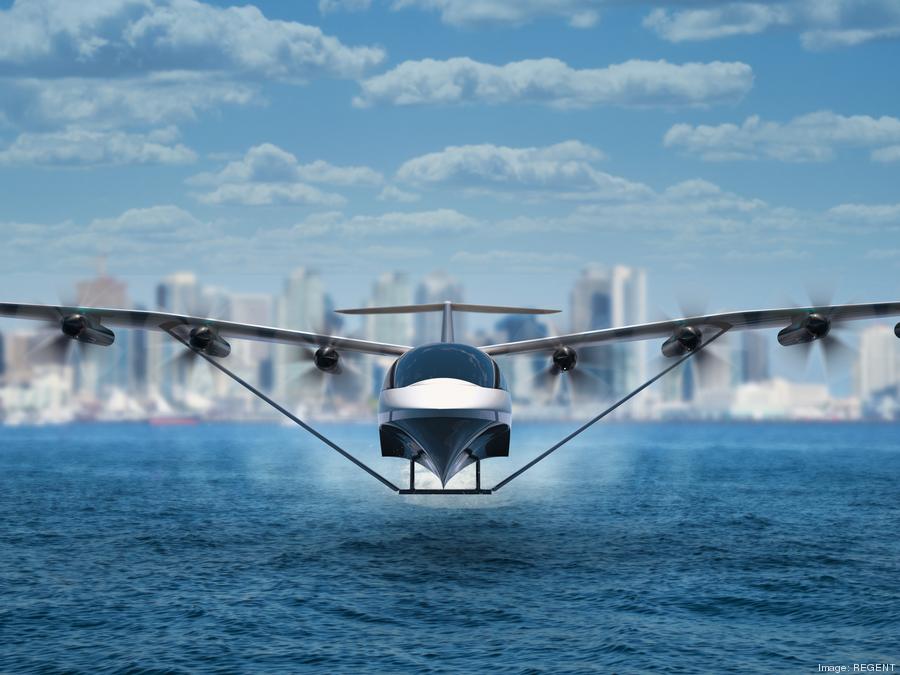 TECH IN THE SOUTH NEWS
TAMPA – Sea Gliding South. REGENT, a Boston startup, selected Tampa Bay as its first testing location for a boat-plane hybrid meant to connect nearby cities over the water. Tampa and its nearby coastal cities are therefore an ideal incubator for a technology that's never been used for American cargo or passenger travel. But the technology itself isn't revolutionary. Seagliders are one of many eVTOLS (electric vertical take-off and landing) that will be introduced to the American public in the mid-2020s. Germany-based Lillium also plans to offer air taxis throughout Florida, including Tampa and St. Petersburg. Tampa not only figures to be a testing ground for seagliders but one of the first beneficiaries of its future rollout. Get the scoop.
CHARLOTTE– Balancing the Books. Local fintech startup DebtBook recently closed a $2 million seed round it will use to beef up its growing team. DebtBook, founded in 2019 by Tyler Traudt and Eric Pelletier, makes easy-to-use, cloud-based debt and lease management software for government, higher education and health-care finance teams. The seed round closed earlier this month and brings DebtBook's total funding to just under $5 million since late 2019. Traudt said they've been intentional about how to raise and distribute capital. Traudt said DebtBook began as a four-person operation and has since grown into a team of 38 people with plans to add 10 more full-time employees. Dig it!
LEXINGTON– Smart Waste. Rubicon Technologies LLC, which established Lexington as its headquarters earlier this year, has entered into a merger agreement with Founder SPAC, a special purpose acquisition company. The deal, which will result in a combined enterprise value of about $1.7 billion at a price of $10 per share, is expected to close in the second quarter of 2022, according to a news release. Nate Morris, a Louisville native, founded the software company in 2008. It provides smart waste and recycling solutions to businesses and governments worldwide, including big clients such as Apple, Walmart, Starbucks, Chipotle and FedEx. Get more info.
CHARLOTTESVILLE– Creative Interaction. Glimmr co-founder and CEO Jefferson Griscavage believes it's important to help others achieve their greatest potential. "Don't be afraid to chase your passion in life. I feel like so many people give up what they really enjoy," he said. "I believe if people believe in themselves, they can do it." Glimmr's platform aims to achieve this through an innovative, FairPay pricing model. Griscavage said it's unique from other similar apps in that Glimmr allows fans to initiate the pricing, and the creator can decide whether to accept. The startup is set up to deepen audience engagement because users can pay to personally interact with creators, allowing for more genuine connections between creators and supporters, Griscavage said. Read more.
DIG NATION MEMBER RUNDOWN
Welcoming Our Newest Members, Nick and Omari of Remote Talent Pipeline
If you have found yourself saying, "I can't find developers," or, "talent is getting too expensive," or, "I would love to have a global workforce," then you need to meet Nick and Omari of Remote Talent Pipeline. New members of DIG NATION, they practice what they preach. Like all of us, they are living through the increasing challenges in staffing and are sharing their solution with others. This is how Remote Talent Pipeline was born. Check out their latest blog post on DIG NATION.

???? Calling All Startups!
It's the last month to apply for WILD PITCH at the DIG SOUTH Tech Summit 2022. There are limited slots still available, with applications submitted before December 31, 2021 taking priority. Come take the stage!