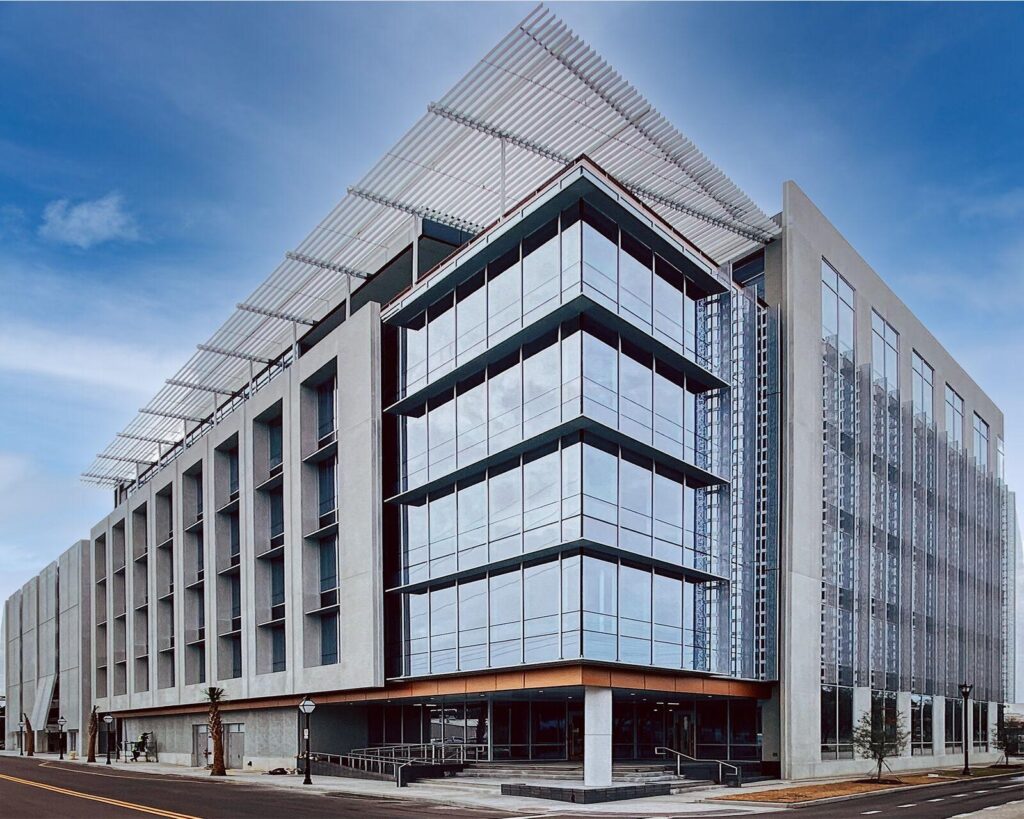 CHARLESTON TECH CENTER LANDS MISSISSIPPI SOFTWARE DEVELOPER
CHARLESTON – A Mississippi-based software provider plans to hire engineers to staff an office it is opening in Charleston's upper peninsula. Camgian said this week that its new space at the Charleston Tech Center on Morrison Drive will be its fourth location for the company, which has similar outposts in Tuscaloosa, Ala., and Nashville, Tenn. The software provider joins the roughly 700 technology-focused companies in the Charleston region. Gary Butler, Camgian's founder and CEO, cited "the recent upswing in migration of tech talent" as a reason for choosing the Holy City for its expansion. "Charleston can assist us with our hiring needs which include senior and junior positions, software engineering, artificial intelligence and data science to name a few," Butler said in a statement.

Headquartered in Starkville, Miss., Camgian has since 2006 developed intelligent software systems using data science, automated intelligence and machine learning. Companies in the national security, financial and industrial markets use its applications. The company's new office is in a 92,000-square-foot building that Charleston Digital Corridor developed on city-owned land in a public-private venture with DIG NATION member Iron Bridge Capital. The long-planned $54 million project was completed about a year ago in a once-industrialized area of the upper peninsula, where numerous technology employers have set up shop in recent years. Dig it!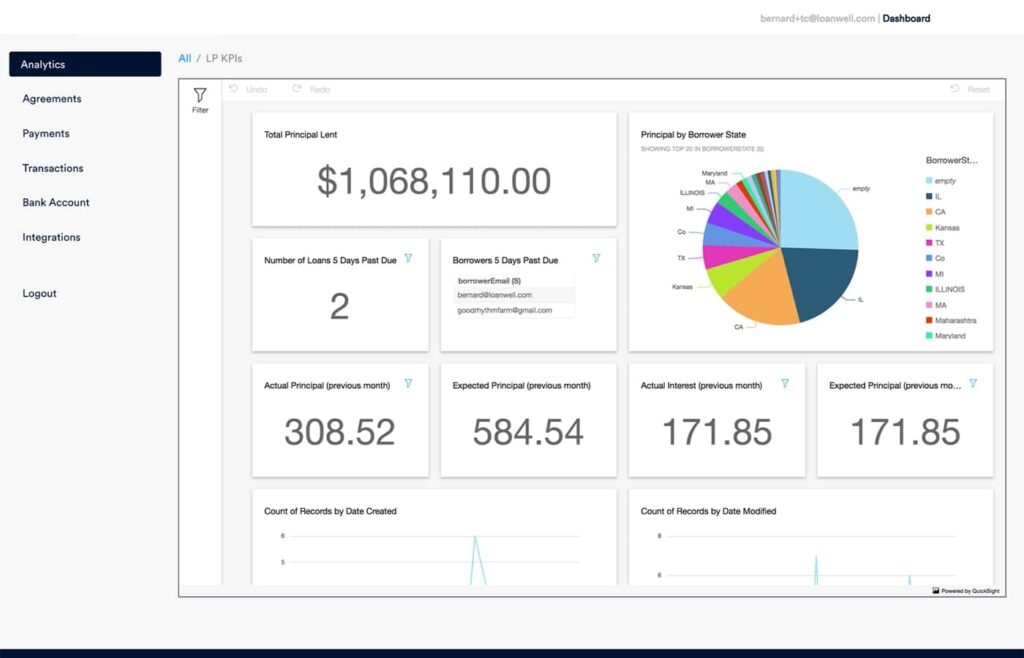 TECH NEWS IN THE SOUTH
DURHAM– Looking for Loans? LoanWell's office is in a prime location for a FinTech startup looking to change how small businesses access capital. The team looks to empower small business recovery and growth efforts by filling a critical gap in the lending space. Co-founders Justin Straight and Bernard Worthy met while working on separate ventures out of the American Underground in Durham. Their B2B software helps community lenders, CDFIs, and credit unions streamline the loan process. The end-to-end loan management system is ultimately a rules-based decision engine. Individual lenders can set thresholds and criteria on their own terms while communicating with borrowers and verifying documents all in one place. This means, in theory, a bank could approve a loan within 24 hours, as opposed to the more traditional 90 days associated with the process. Read more.
GREENSBORO– Powering Up! Soelect, developer and manufacturer of advanced solid-state battery components designed for the next generation of electric vehicles, has raised $11 million in Series A funding. Lotte Ventures led the investment, with participation from GM Ventures and KTB Networks, the company said in a statement. "There are urgent demands for electric vehicle market, and we all know the battery plays a significant role in any electric vehicle," said Sung-Jin Cho, Ph.D, the company's founder and CEO. Soelect "offers LiX™ anode technology and polymer-based solid-state electrolyte platform for high energy density and batteries, enabling portable electronics, drones, aircraft, space and any defense tactical weapons manufacturers to get cheaper and efficient battery product compared to the lithium-ion batteries. Get more info.
MEMPHIS– Scientific Scholarship. The University of Memphis Department of Computer Science has received a $3.8 million grant from the U.S. National Science Foundation to address the growing national demand for cybersecurity professionals. The five-year project, titled "CyberCorps Scholarship for Service: Developing the Cybersecurity Workforce in West Tennessee, Mississippi and Arkansas" will recruit four cohorts of scholars from the Department of Computer Science, Department of Business Information Technology, College of Engineering, Department of Criminal Justice and other UofM units. Priority will be given to underrepresented students such as women, minorities and veterans. Learn more.
DIG SOUTH IS HIRING A SALES DIRECTOR!
Into emerging technology, love conferences, and want to help a wide array of innovative companies grow and succeed? This could be your ideal gig.
DIG SOUTH Tech Summit is looking for a Sales Development Representative to join the mighty DIG Team.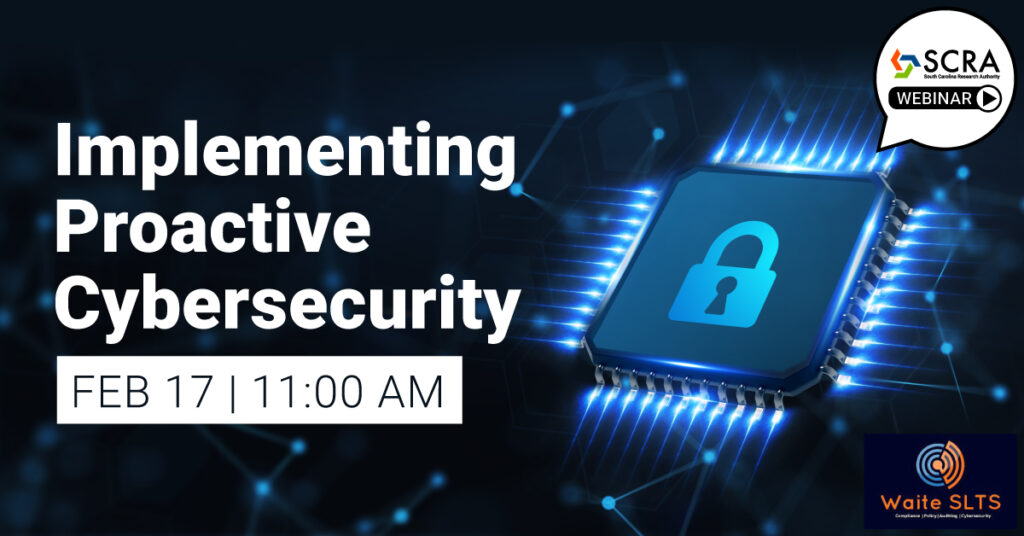 DIG NATION MEMBER RUNDOWN
Startups Have Always Needed More than Cloud Credits
Raleigh-based Oracle for Startups VP Jason Williamson published a helpful post, "Startups Have Always Needed More than Cloud Credits," sharing tips that give startups a strategic advantage and where to find them. Read it here.

SCRA Webinar: Implementing Proactive Cybersecurity
Join SCRA for a webinar this Thursday, February 17, at 11AM to learn a practice to immediately align your business with basic cybersecurity measures. According to the SCRA, learning to implement proactive cybersecurity not only protects your company's brand, it also lets your customers know you are proactively protecting the data they trust you to secure! Register for the webinar here.

SC Department of Commerce Announces Challenge Grants
The South Carolina Department of Commerce Office of Innovation announced its 2022 Relentless Challenge grant recipients, totaling $473,000 granted to 10 organizations around the state. With the mission of progressing and supporting technology-based economic development projects, commercialization of new ideas and the next generation of industry-leading companies, the Relentless Challenge grant series targets strategic investments in localized initiatives. Since 2013, the S.C. Commerce Office of Innovation has awarded more than $7.5 million in local innovation projects to 52 organizations. Available grant funds that are uncommitted in any grant cycle are carried forward for future innovation projects, such as the newly announced Palmetto Venture Fellowship program. Learn more.