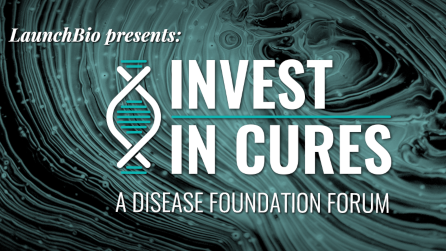 LAUNCHBIO'S 'INVEST IN CURES' EVENT SET FOR FEB 24
RESEARCH TRIANGLE PARK – North Carolina's rising profile as a leading cell- and gene-therapy hub will be well recognized Feb. 24 at the North Carolina Biotechnology Center, as LaunchBio's signature Invest in Cures forum again convenes leaders of major disease foundations and social venture funds. The in-person event at NCBiotech's RTP headquarters will run from 9 AM-1PM It combines main-stage sessions and panel discussions with high-level networking. The $40 tickets are in limited supply, and guests must pre-register.
Some 7,000 rare or "orphan" diseases have been identified, many of them genetic. Participants in the Feb. 24 Disease Foundation forum will discuss their research strategies and investment philosophies and share how they are using deep scientific knowledge to accelerate the commercialization of new therapies and potential cures for patients. The discussions explore innovative approaches to advancing treatments for rare diseases, and highlight examples of successful partnerships with local companies – especially those involved in gene and cell therapies.It will showcase some of the early-stage commercialization activity that North Carolina brings to this large unmet medical need, while bringing together potential investors and collaborators to take this work to the next level. Get more info.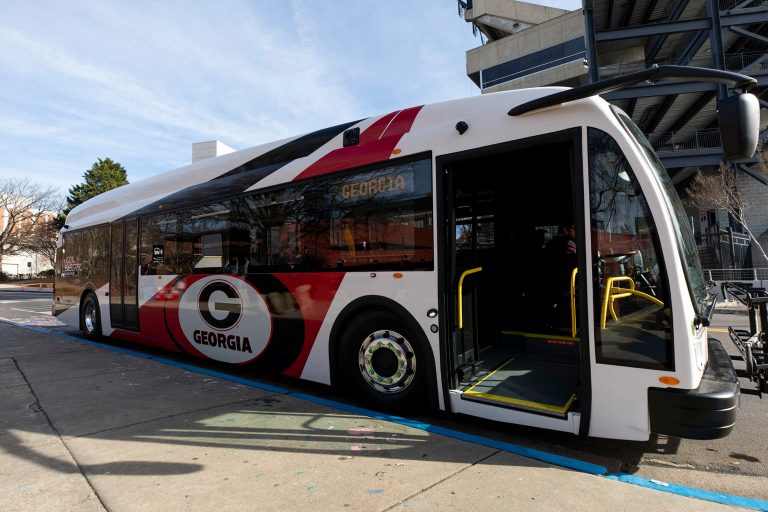 TECH NEWS IN THE SOUTH
ATHENS – Go Dawgs & Go Green! 33 electric buses have been taking UGA students across campus over the last year as part of an effort to make commuting a "little greener." Now a university-wide initiative looks to make UGA a top player in the booming statewide e-mobility movement. Georgia has become a hub for electric mobility innovation, prompting the governor to announce the ​​Georgia Electric Mobility and Innovation Alliance (EMIA) last summer. The state has attracted major national and international players, like SK Battery, Enchem Ltd., TEKLA, GEDIA, Dongwon Tech, and Heliox. Local startups, including Energy Assurance, Resilient Power, and several being tested at the Curiosity Lab in Peachtree Corners, have also taken off to create bring more sustainable transportation options to market. UGA can build on that potential, says Donald Leo, dean of the College of Engineering. Read more about it.

MOBILE – New Leadership in Innovation. Todd Greer has been named executive director of Innovation Portal, the Mobile-based nonprofit incubator and innovation hub, effective March 1. Greer previously was vice president of Academic Affairs at the University of Mobile. Greer holds a doctorate in organizational leadership with a major in human resource development from Regent University. "After serving as a member of the board of directors and watching the exciting growth in our entrepreneurial ecosystem, I am overjoyed to join the team at Innovation Portal as we, daily, work to support founders and small business owners here in south Alabama," Greer said. "Joining with our partners, both public and private, we will continue to lay a strong foundation for the business future in our region." Dig it.

LOUISVILLE – Getting a Wireless Connection. Bluetooth technology startup T2 Software has been sold. The Louisville company, founded in 2018, has been acquired by Sonos Inc., a wireless home audio company based in Santa Barbara, California, Protocol confirmed. T2 Software was led by CEO Tim Reilly and equity partners Tim Thomas, director of engineering, and Michael Rougeux, director of software engineering. All three worked together at Reilly's previous company, Stonestreet One, which was acquired by Qualcomm in 2014. Get the scoop.
CHAPEL HILL, N.C. – Plastic Potentially Valuable. The United States generates more plastic trash than any other country – about 46.3 million tons of it — or 287 pounds per person a year, according to a 2020 study. But now a group of chemists at the University of North Carolina at Chapel Hill have turned the tables by discovering a method to break down plastics to create a new material that is stronger and tougher than the original – meaning it's potentially more valuable. With a newly identified reagent that could strip hydrogen atoms off medicinal compounds and polymers, the UNC chemists were able to make new bonds in places previously considered unreactive. Learn more.
DIG SOUTH IS HIRING A SALES DIRECTOR!
Love connecting smart, innovative people and helping businesses grow and succeed? This could be your ideal gig.
DIG SOUTH Tech Summit is looking for a Sales Development Representative to join the mighty DIG Team. You do not have to live in Charleston and the position is highly flexible and remote. APPLY HERE!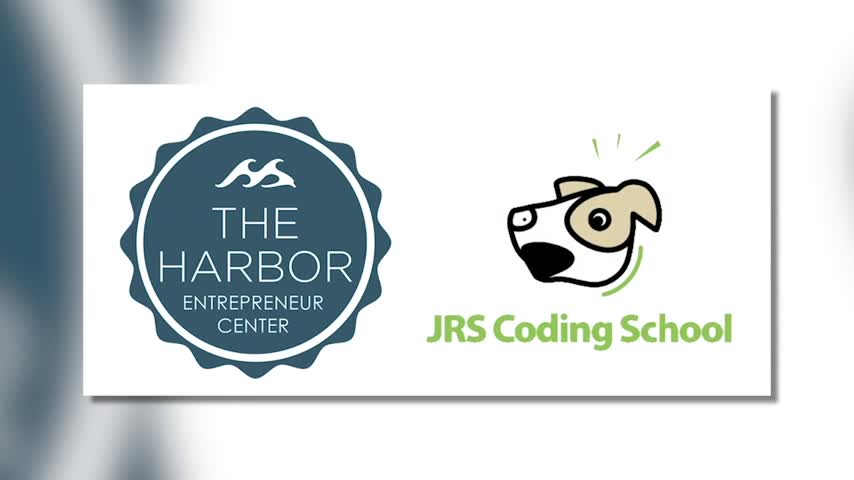 DIG NATION MEMBER RUNDOWN
Introducing the JRS Coding School
The Harbor Entrepreneur Center is now offering JRS Coding School, a software development training program they describe as more rigorous and more affordable than the average coding boot camp. Over the course of 14 weeks, students will learn the skills necessary to become proficient junior professional level developers in full-stack JavaScript. In addition to learning the programming language, students will create an extensive portfolio of projects using JavaScript. Get with the program.

SCRA Webinar: Implementing Proactive Cybersecurity
Join SCRA for a webinar this Thursday, February 17, at 11AM to learn a practice to immediately align your business with basic cybersecurity measures. According to the SCRA, learning to implement proactive cybersecurity not only protects your company's brand, it also lets your customers know you are proactively protecting the data they trust you to secure! Register for the webinar here.
SURVEY SAYS? WIN A BADGE!
DIG SOUTH wants to know what you think and is offering a golden ticket for those pearls of wisdom. Dangerous, we know. Please take our 2-minute survey – found here –  and one lucky duck will win a free badge to DIG SOUTH Tech Summit, May 11-13. TAKE THE SURVEY!
APPLICATIONS OPEN FOR DIG SOUTH'S WILD PITCH SIDE STAGE