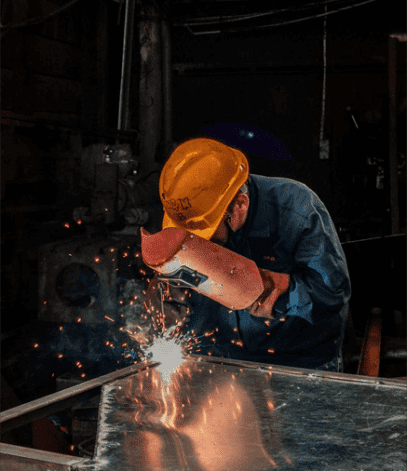 CREATE-X STARTUP LANDS FUNDING FOR WEARABLE TECH
ATLANTA – It started with a conversation between friends about reducing injuries and deaths in the firefighting community. But after scaling the concept through the Create-X Idea-2-Prototype class at Georgia Tech and launching their first product, the team behind SlateSafety realized their wearable technology had even more industrial use cases. Now the Norcross, Georgia-based startup is bringing a wearable device to market that provides "connected worker safety" to first responders, military, and industrial employees.
Braun co-founded the company alongside fellow Georgia Tech graduates Joe Boettcher and Tyler Sisk. Currently, the startup's largest customer is the U.S. Air Force, which uses the system to monitor recruits in training. But SlateSafety has started to see "great traction in the steel, oil & gas, construction industries, as well as the emergency service," said Braun. SlateSafety is launching its BAND V2, which was already named to the TIME's Top 100 Inventions of 2021, with the goal of helping users better understand real-time measurements of heart rate, core temperature, exertion, and movement. Read more about SlateSafety.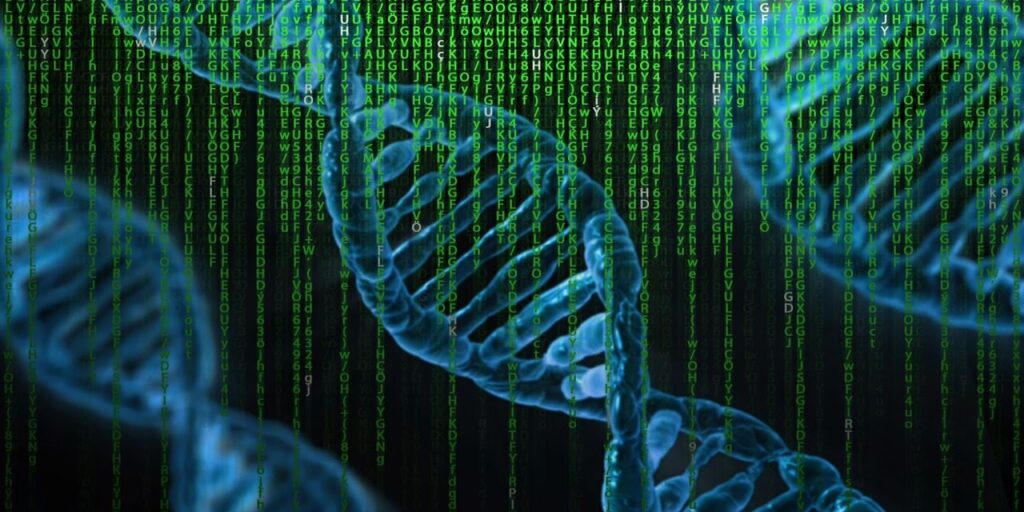 TECH NEWS IN THE SOUTH
RESEARCH TRIANGLE PARK – Tropic Crop Tech. Durham-based food technology startup Pairwise is going a little bit bananas…and coffee. The company – which uses its CRISPR-Cas9 gene editing know-how to develop new varieties of fruits and vegetables – has agreed to grant access to its base editing technology to U.K.-headquartered Tropic Biosciences. Tropic, as its name implies, focuses on improving big-acre tropical crops. It will use the technology to speed up plant breeding innovation in globally important coffee and banana harvests. Pairwise – which says it is driven by the belief that healthy food should be consistently fresh, delicious and convenient – moved to North Carolina in 2018 with support from the North Carolina Biotechnology Center. Dig it!
HUNTSVILLE –  Bigger in Texas. Since its inception, HudsonAlpha Institute for Biotechnology has enjoyed immense success with rapid economic growth and groundbreaking strides in genomic and life science research. HudsonAlpha and its resident companies co-located on its biotech campus in Cummings Research Park have continued to expand their footprint in multiple sectors across the biosciences, including research, testing and medical labs, pharmaceuticals, medical devices and equipment, and agricultural feedstock and chemicals. The HudsonAlpha campus continues to expand as well, with new construction underway on a 13,000 square foot agricultural space and a 96,000 square foot global headquarters for resident associate company Discovery Life Sciences. Get more info.
LOUISVILLE – Investing in Growth. A new-to-the-scene Northern Kentucky venture capital company is looking to raise a new nine-figure investment fund as part of its push to catapult e-commerce growth in the region EGateway Capital, a Covington-based investment and advisory firm, is planning to raise a $100 million fund, according to a filing with the U.S. Securities and Exchange Commission. The fund would be the firm's second since its launch in early 2021. EGateway invested $20 million in three startups over the last year. Officials at the firm did not respond to a request for comment. That's typical since federal regulations restrict publicity when companies are actively raising funds. Learn more.
HOUSTON – Later, Cancer! Texas Medical Center Innovation selected 20 participants for its nine-month cancer therapeutics accelerator. The Accelerator for Cancer Therapeutics was established in 2019 using grant funding the TMC received from the Cancer Prevention Research Institute of Texas, or CPRIT. The ACT provides resources for business development, education and networking to selected researchers and early-stage biotech companies to advance their platforms toward commercialization. Ashley Francis, who manages business operations and program management for TMC Innovation, said the accelerator program is offered to participants at no cost or equity due to CPRIT's funding. The 20 participants for the accelerator's second nine-month cohort include six startup companies and 18 academic research faculty at institutions from across the state of Texas. Get the scoop.
CALLING ALL VOLUNTEERS FOR THE SUMMIT
So, what are you up to May 11-13? Want to meet tech executives, founders and top-shelf speakers with deep domain expertise? Or, maybe just party with the cool innovator kids and jet about Charleston? Excellent. Volunteer for DIG SOUTH Tech Summit. Spaces limited. Email info@digsouth.com for details.

DIG NATION MEMBER RUNDOWN
Blackbaud Named to Forbes Best Employers ListBlackbaud, the South Carolina-headquartered cloud software company has been named to Forbes' list of America's Best Employers for the fifth year. Blackbaud is included in the mid-size companies category and ranked in the top 16 within the IT, Internet, Software and Services industry. This award is presented by Forbes and Statista Inc., the world-leading statistics portal and industry ranking provider. Cheers Blackbaud! Read more.

Happy Hour Thursday, Feb 17 5-7pm to celebrate Grand Opening of New eMYRge Home!
Join eMYRge for Happy Hour with beer/wine and light appetizers. Come experience their inspiring space and meet new members of our rapidly growing entrepreneur community as we CELEBRATE their biggest win yet. 75 tickets are available for this event, so reserve your spot now! Register for event now.

SCRA Webinar: Implementing Proactive Cybersecurity
Join SCRA for a webinar this Thursday, February 17, at 11AM to learn a practice to immediately align your business with basic cybersecurity measures. According to the SCRA, learning to implement proactive cybersecurity not only protects your company's brand, it also lets your customers know you are proactively protecting the data they trust you to secure! Register for the webinar here.
SURVEY SAYS…WIN A BADGE!
DIG SOUTH wants to know what you think and is offering a golden ticket for those pearls of wisdom. Dangerous, we know. Please take our 2-minute survey – found here –  and one lucky duck will win a free badge to DIG SOUTH Tech Summit, May 11-13. Thanks!
APPLICATIONS OPEN FOR DIG SOUTH SIDE STAGE…APPLY TO PITCH