HYBRID FUND  LOOKS TO INTRODUCE MORE PEOPLE TO VENTURE CAPITAL
RESEARCH TRIANGLE – Greggory Bordes, Joe Mancini, and Nikin Shah, all graduates of The Fuqua School of Business at Duke, started North Carolina-based Front Porch Venture Partners after working across the country at various investing organizations, startups, and larger corporations. Bordes will appear on a panel at DIG SOUTH Tech Summit on May 13. Front Porch's first fund, oversubscribed at $5 million, is what Bordes describes as a hybrid fund. By investing both into other venture funds and directly into startups, the fund looks to "bring more people into the startup ecosystem from an investor perspective."
The inaugural fund has invested in 14 local venture funds — several of which are in Atlanta plus Good Growth Capital in Charleston — and 13 startups to date. Bordes said on the direct investing side, that number will likely grow to 15-20. While not a lead investor, Bordes sees Front Porch as playing a key role as a "helpful connector" across the local venture ecosystem as the team looks for deal flow across stages and industry verticals. "[The Southeast] is where we want to allocate money over the next ten, twenty years. Venture capital creates jobs and adds pride to the community where these businesses are starting and growing," added Bordes. Get more info on Front Porch.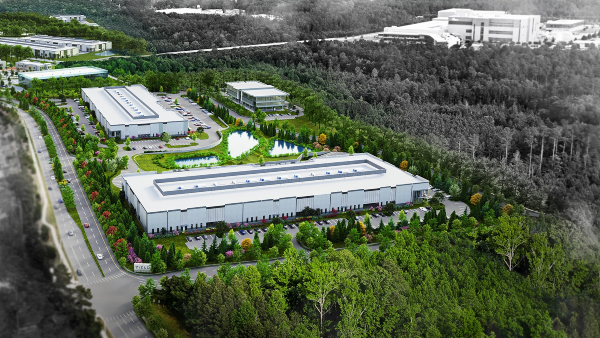 TECH NEWS IN THE SOUTH
HOLLY SPRINGS, NC – Life Science in the South. The Yield, a new $500 million life science campus being built in Holly Springs, is growing again with the addition of 120 more acres. Crescent Communities, Nuveen Real Estate and CBRE Raleigh announced the additional land acquisition on Thursday. Construction has begun on the first phase on the 200 acres of the project, which will include biomanufacturing, lab and office space. Upon completion, the developers expect the campus to include up to two million square feet of space. Groundbreaking for the first building took place on Feb. 16. The first phase of the project, on 25 acres, will feature two 105,000-square-foot biomanufacturing buildings that are compliant with current Good Manufacturing Practices (cGMP), production standards set by the U.S. Food and Drug Administration. Read more.
ATLANTA – Crime Stopping Cameras. Crime surveillance startup Flock Safety raised another $150 million about six months after its previous round. The round comes during a time when violent crime is rising across the United States. Flock Safety is pledging to lower crime rates by 25% in the next three years. Founded in 2017 by Langley, Flock Safety has cameras in more than 1,200 cities across the U.S. Langley started the company after his car was stolen, aiming to provide more evidence for police to solve property crimes. Now, the cameras could be used for violent and nonviolent crimes, such as solving homicides or stopping armed robberies. The cameras do not have facial recognition capabilities and are not used for traffic or immigration enforcement, according to Flock Safety. The footage is encrypted and deleted after 30 days. Get the scoop.
BIRMINGHAM – Tech Taking Flight. Gardendale's Teksouth Corp. has been awarded an $89 million multi-year contract with the Air Force District of Washington. Under the contract, Teksouth will specifically service the inter-agency operations in the National Capital Region, Air Staff, Combatant Commands and Air Force elements around the world, with assistance through financial analysis, budget and information technology services. Currently, Teksouth implements two enterprise-level data warehouses across the Air Force and is the exclusive integrator between these two major systems. Steven Minkin, Teksouth president and CEO, said winning the contract reiterates the company's expertise in IT services "as well as our dedication to providing quality service to our customers." Dig it.
DALLAS – Wait…Who's Driving?  Waymo will begin hauling freight for North America's largest logistics firm on autonomous big rigs traveling between Dallas and Houston on Interstate 45. The California-based subsidiary of Google's parent company, Alphabet Inc., announced the partnership Wednesday with C.H. Robinson, which moves 20 million shipments a year. The self-driving trucks will carry a safety driver in the front seat.During and after the test runs, the companies said they will evaluate and shape future developments in autonomous driving technologies. The pilot aims to improve carrier and driver experience, while helping address long-term driver shortages. Driver shortages existed even before the COVID-19 pandemic. In 2021, the American Trucking Association estimated a historic high shortage of just over 80,000 drivers. By 2030, the association believes these numbers could surpass 160,000. Learn more.
CALLING ALL VOLUNTEERS FOR THE TECH SUMMIT
So, what are you up to May 11-13? Want to meet tech executives, founders and top-shelf speakers with deep domain expertise? Or, maybe just party with the cool innovator kids and jet about Charleston? Excellent. Volunteer for DIG SOUTH Tech Summit. Spaces limited. Email info@digsouth.com for details.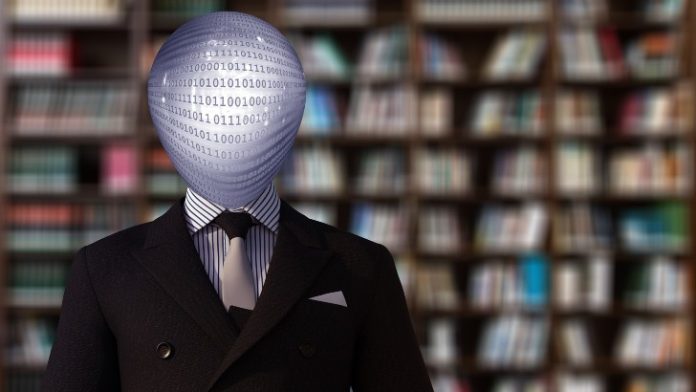 DIG NATION MEMBER RUNDOWN
Oracle for Research Offers Three $100,000 Grants to UK and US Researchers
Oracle (DIG NATION Member) for Research is offering a total of $300,000 to fund research projects for accredited researchers (assistant professors) looking to gain tenure. There are three grants of $100,000 on offer. The applicants must already have a team in place of PhD students, postdocs, or other junior researchers. The grants are part of a new Research Fellows Program which aims to nurture and expand the community of research computing specialists who work alongside Principal Investigators and their teams. Learn more about the grants.

Business in Your Backyard: Shortage or Excess? Our Region's Talent Shortage Explained
Register to hear DIG NATION Member, Christina Locke, Founder and CEO, Catch Talent and other leaders in the business world to hear analysis and insights that can help you navigate your talent attraction and recruitment efforts in such a high-demand market. Join the webinar at Feb 23, 2022 11AM. Register now!
SURVEY SAYS…WIN A BADGE
DIG SOUTH wants to know what you think and is offering a golden ticket for those pearls of wisdom. Dangerous, we know. Please take our 2-minute survey – found here –  and one lucky duck will win a free badge to DIG SOUTH Tech Summit, May 11-13. Thanks!
APPLY HERE FOR DIG SOUTH'S WILD PITCH SIDE STAGE