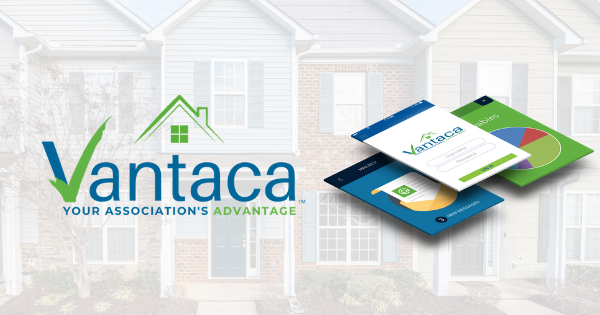 WILMINGTON'S VANTACA RAISES $5M
WILMINGTON – Vantaca, a Wilmington-based provider of software for association management companies, disclosed it has raised $5 million in equity in an SEC filing. The filing notes that the funding period is indefinite, though it also indicated it does not anticipate the filing period to last longer than one year. So far, 16 investors have funded the company since the date of the first sale, which occurred earlier this month.  The investment minimum is $50,000, according to the filing. Vantaca announced in September 2021 that it would be hiring more than 100 workers with salaries averaging about $80,000. 

The company received an incentives package worth some $1.7 million.  According to prior reporting from WRAL TechWire and from WilmingtonBiz, the company planned to invest $5 million. The company was named as an Inc. 5000 company based on its three-year growth rate, ranking 679th.  The company also received According to the company's LinkedIn profile, it has 80 employees and is hiring software engineers. Get more info.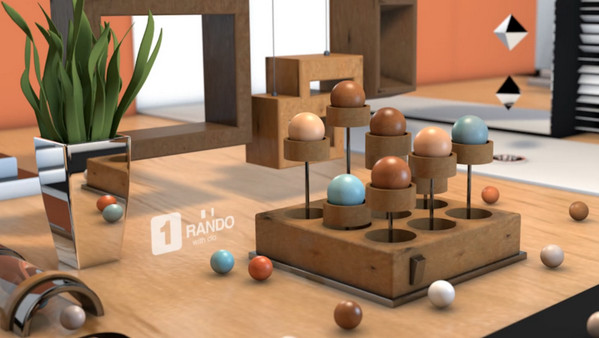 TECH NEWS IN THE SOUTH
ATLANTA – Snap Back to Extended Reality. Another extended reality stage has opened in metro Atlanta, a testament to the state's growing production infrastructure. Atlanta's OPTIK Studios opened its second extended reality stage in Norcross, about 25 miles north of Atlanta. The studio is surrounded by LED screens that allow production companies to create digital worlds for films, commercials, music videos or other content.  "Atlanta is catching up right now in terms of the demand," said Nick Rivero, co-founder of OPTIK Studios. OPTIK's location is one of several new extended reality studios in the state. Savannah College of Art and Design opened a similar studio at the Savannah Film Studios last October. Music Matters Productions and TRICK 3D Studio opened a stage in Peachtree Corners last May. Dig it.
NASHVILLE – Startups in Music City. Nashville's technology industry held one of its largest parties of the year on Thursday night, honoring everything from fast-growing startups to the city's largest public company. The Greater Nashville Technology Council's annual awards program drew a crowd of 550 people, representing 130 tech companies and other organizations, to downtown's Wildhorse Saloon. The Tech Council is the largest and most visible representative of the region's quickly growing tech scene, counting more than 600 members. Get the scoop!
LOUISVILLE – Managing Millions & Managing Energy. Virtual Peaker, a cloud-based software-as-a-service company, has closed on a $16.6 million Series A fundraising round. The fast-growing startup, headquartered in Louisville, developed a distributed energy resource management systems platform used by utility companies to manage their distributed energy resources, including rooftop solar, wind, residential battery storage and electric vehicles. Now, it's expanding significantly to offer wraparound services, including customer engagement and forecasting, to make its suite of products accessible to every utility. Bill Burke, founder and CEO, said after launching the company's initial DERMS product, the team recognized that in order to effectively operate distributed energy resource programs, utilities were having to hire expensive consulting services. Read more.
CALLING ALL VOLUNTEERS FOR THE SUMMIT
So, what are you up to May 11-13? Want to meet tech executives, founders and top-shelf speakers with deep domain expertise? Or, maybe just party with the cool innovator kids and jet about Charleston? Excellent. Volunteer for DIG SOUTH Tech Summit. Spaces limited. Email info@digsouth.com for details.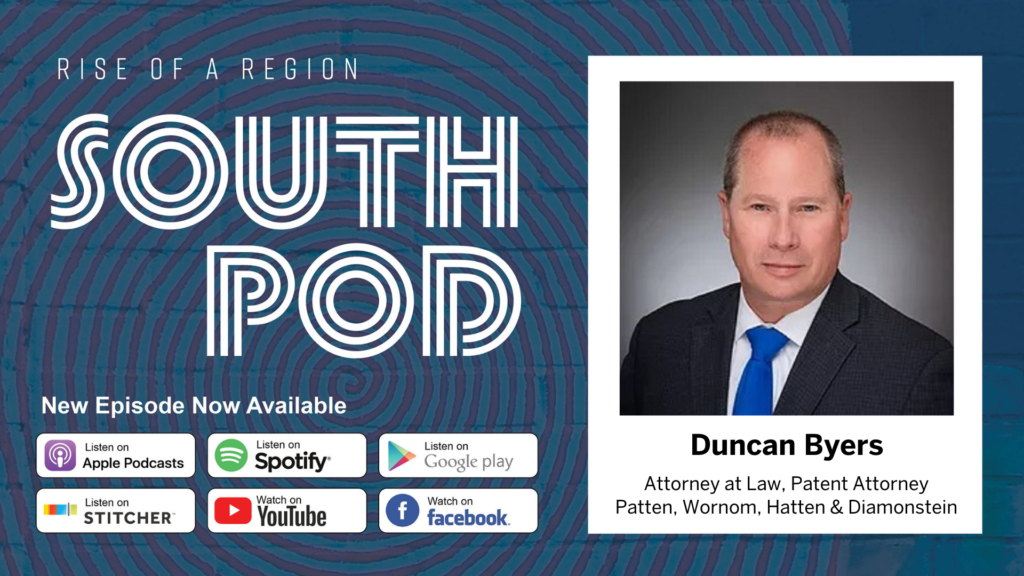 DIG NATION MEMBER RUNDOWN
Attorney Duncan Byers Featured on SOUTH POD: Rise of a Region
DIG SOUTH Founder, Stanfield Gray, joins Virginia-based Attorney Duncan Byers this week on SOUTH POD to talk intellectual property development, protection, and litigation. Watch and listen to the podcast on our YouTube page. 

Business in Your Backyard: Shortage or Excess? Our Region's Talent Shortage Explained
Register to hear DIG NATION member and Catch Talent CEO Christina Locke and other leaders in the business world to hear analysis and insights that can help you navigate your talent attraction and recruitment efforts in a high-demand market. Join the webinar at Feb 23, 2022 11AM. Register now!
SURVEY SAYS…WIN A BADGE
DIG SOUTH wants to know what you think and is offering a golden ticket for those pearls of wisdom. Dangerous, we know. Please take our 2-minute survey – found here – and one lucky duck will win a free badge to DIG SOUTH Tech Summit, May 11-13. Thanks!
APPLY FOR DIG SOUTH'S WILD PITCH SIDE STAGE HERE