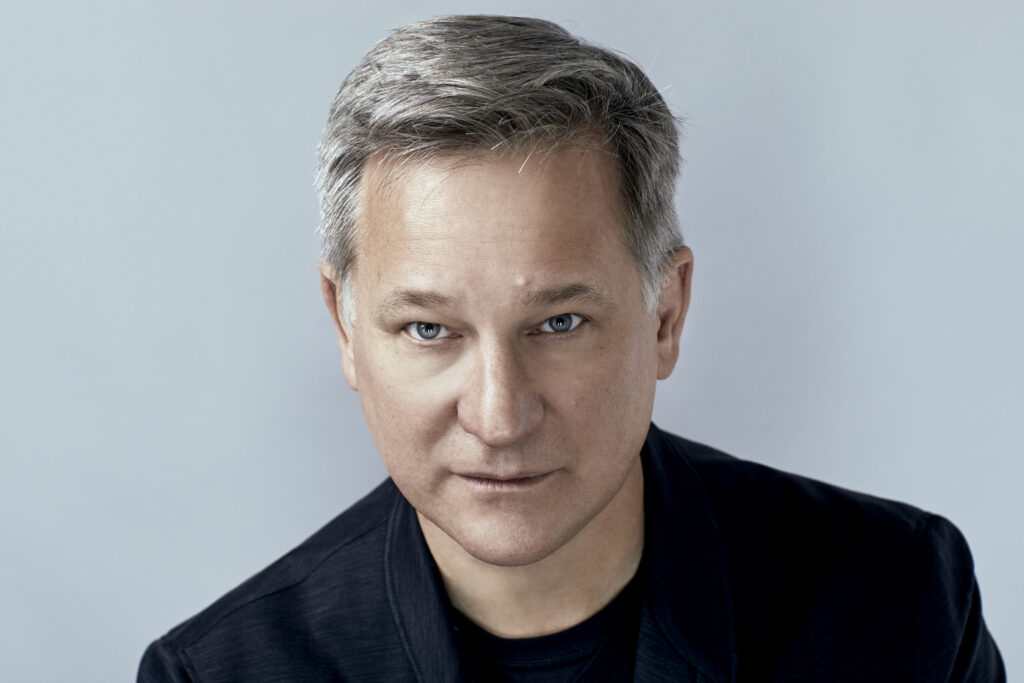 DIG SOUTH TECH SUMMIT
SPEAKER SPOTLIGHT: ROBERT TERCEK
DIG SOUTH Tech Summit is stoked to announce the return of our very first keynote speaker who launched the inaugural Summit in 2013 – 10 years ago! Tech expert Robert Tercek is the founder & CEO of General Creativity and the author of Vaporized.

WHAT'S NEXT AFTER WHAT'S NEXT: The Next Computing Platform

Tercek's high-energy presentation will provide an overview of the many new technologies and controversial computing paradigms that are already in process, including Web3, decentralization, DAOs, NFTs, and the Metaverse. Learn more about the speakers at the 2022 DIG SOUTH Tech Summit at digsummit.com.

Every decade, the dominant computing platform is supplanted by something entirely new. We've all seen this before, as mobile replaced the desktop, apps replaced web sites, video replaced text, and social replaced static web pages. With each change, computing was driven further and deeper into society, business, government, and our personal lives. The 2020s will be no exception to this cycle. Big changes are coming soon. Don't miss this special opening presentation from the keynote speaker at the inaugural DIG SOUTH in 2013.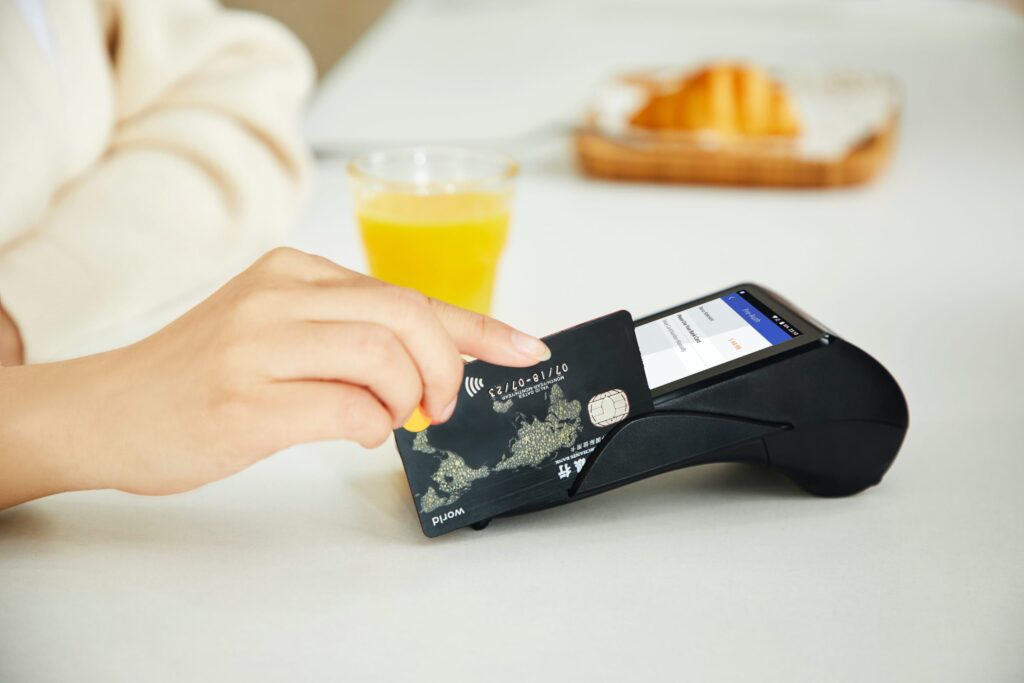 TECH STARTUP HELLO DONOR LOOKS TO CHANGE SCHOOL FUNDRAISING
ALPHARETTA – Hello Donor is out to change the face of fundraising. The concept and technology behind its Changemaker Initiative, the digital change round-up, is familiar to most consumers. The idea of rounding up a transaction and donating the extra cents is common at point-of-sales retail settings and grocery stores. But as Hello Donor's co-founder Chris Allen explained, those types of donations are "unheard of" in public schools and in the nonprofit sector. Traditionally, school fundraisers have consisted of "unpredictable" one-time donations (think bake sales, wrapping paper drives, and the like). The change round-up program allows users to donate their spare change on a transaction to a cause or organization of their choice. The team launched during the pandemic and is currently focused on setting up fundraising opportunities within schools. Allen said the average donation is $19.45 a month to date.
That type of reoccurring monthly donation is difficult for most organizations to get organically. Spare pennies collected through Hello Donor's platform have already made tangible changes inside schools in the Southeast. Schools in Gwinnett raised funds for student Chromebooks and a school in Jackson, Mississippi used funds to renovate a full building. Hello Donor is being used by 70 schools in 17 states. Users are currently staying on the platform for nine months, according to Allen. The platform works with Visa and Stripe for payment security. Get more info.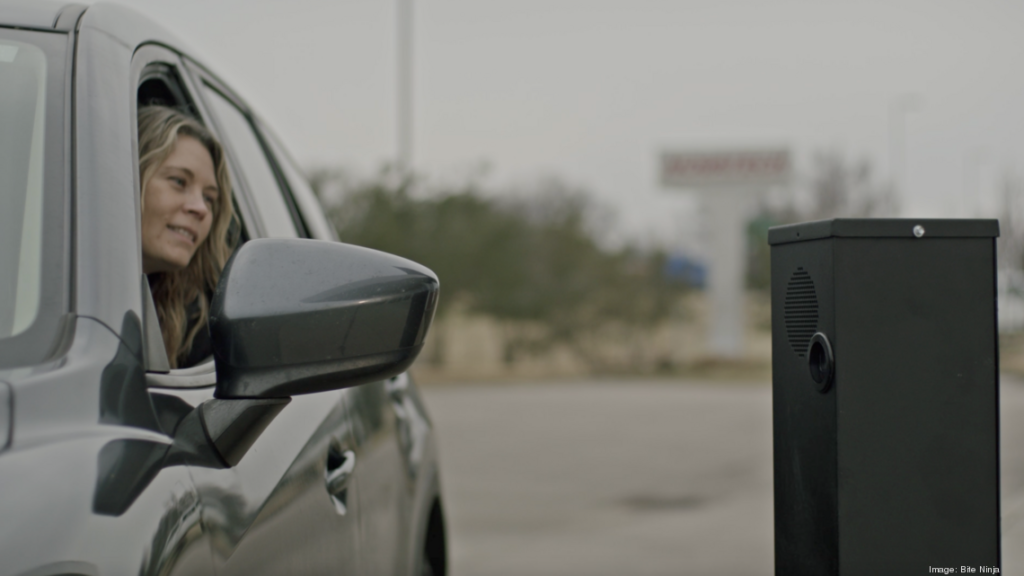 TECH NEWS IN THE SOUTH
MEMPHIS – Can We Take Your Order? Will Clem developed a way for his cashiers to work remotely. This way, even if they couldn't make it to the actual restaurant, they could still do their jobs. The remote method proved to be successful, and Clem quickly realized something — it could be useful for many restaurants. He created Bite Ninja, the local startup that provides cloud labor for restaurants and has swiftly gained momentum. After initially receiving funding over the summer from the Silicon Valley-based tech accelerator Y Combinator — which helped launch companies like DoorDash, Dropbox, and Coinbase — Bite Ninja closed a $4 million seed round in November, and is gearing up to launch another, $5 million round. Cofounded by Clem, Bite Ninja recently moved into an 11,000-square-foot headquarters at 7251 Appling Farms Parkway in Memphis, and has been in discussions with eateries throughout the country. Get the scoop.

DALLAS – Staying Connected. A Baltimore startup that has created a platform to help businesses assess and manage smartphone and other connected device inventory across their supply chain network has raised $14.4 million in new funding. Closed Loop Partners' Leadership Funds led Apkudo's Series B growth round. Also, it included participation from existing investors Harbert Growth Partners, Grotech Ventures, MissionOG and Lavrock Ventures. New York-based Closed Loop is an investment firm focused on the "circular economy," which refers to an economic system designed to maximize the use extracted from resources and minimize waste. With the new funding, Apkudo plans to expand its customer base and get more companies to use its platform. Stephenson said that will include some new hires, though he doesn't have an exact number. The company is based in Baltimore but has a large presence in the Dallas-Fort Worth area, where many of its customers are located. Dig it.

CORNELIUS, NC –Pedaling in Cash. The electric moped company Huck Cycles, headquartered in Cornelius, announced this week that it plans to deploy a recent financial investment in expanding its workforce. Huck Cycles, founded in 2019 by Brett McCoy, who also works in recruitment for Wells Fargo, according to a LinkedIn profile."We have been working to grow Huck Cycles during the past few years and have gained solid traction with our riders who love our bespoke approach to building motorbikes," said McCoy, in a statement.The startup received investment at the tail end of 2021, according to a statement, from the investor group Clairvoyant Ventures.  The venture firm invests in early stage companies, according to a LinkedIn profile of its founder, Steve Amedio.The company notes that it began as a passion project.  Now, Huck Cycles designs, fabricates and builds electric mopeds. Read more about it.
CALLING ALL VOLUNTEERS FOR THE SUMMIT
So, what are you up to May 11-13? Want to meet tech executives, founders and top-shelf speakers with deep domain expertise? Or, maybe just party with the cool innovator kids and jet about Charleston? Excellent. Volunteer for DIG SOUTH Tech Summit. Spaces limited. Email info@digsouth.com for details.
SURVEY SAYS…WIN A BADGE
DIG SOUTH wants to know what you think and is offering a golden ticket for those pearls of wisdom. Dangerous, we know. Please take our 2-minute survey – found here –  and one lucky duck will win a free badge to DIG SOUTH Tech Summit, May 11-13. Thanks!
APPLY HERE FOR DIG SOUTH'S WILD PICTH SIDE STAGE