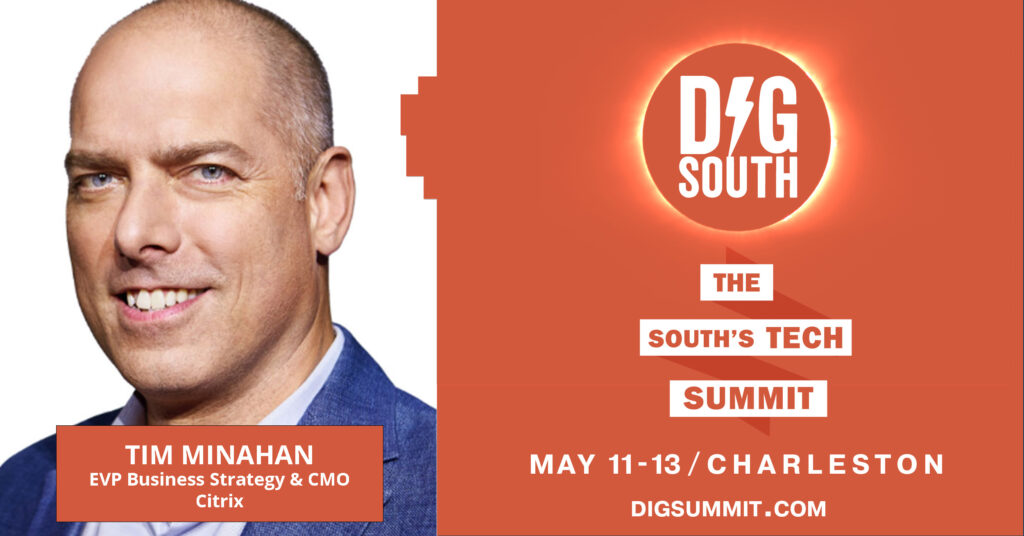 SPEAKER SPOTLIGHT: TIM MINAHAN EVP BUSINESS STRATEGY & CMO CITRIX
Huzzah! Another global leader is coming to DIG SOUTH Tech Summit. 

Tim Minahan is executive vice president, business strategy and chief marketing officer at Citrix, where he has a proactive role in helping to drive focused strategic initiatives and the company's overall business strategy. In addition, he leads global marketing strategy and operations for the company's vision of securely delivering the world's most important apps and data to enable people and businesses to work better.  

A technology industry veteran who specializes in defining new markets and positioning companies to own them, Minahan has served in a broad range of business leadership roles at leading enterprise software, cloud, and services firms. He most recently spearheaded SAP's successful transition to the cloud as CMO of the company's Cloud and Line of Business unit. Minahan joined SAP when the company acquired Ariba, where he was SVP of Business Network Strategy and global CMO.

Tim will be one of 75+ speakers at the 2022 DIG SOUTH Tech Summit in Charleston, SC, May 11-13. Register now and learn more at digsummit.com.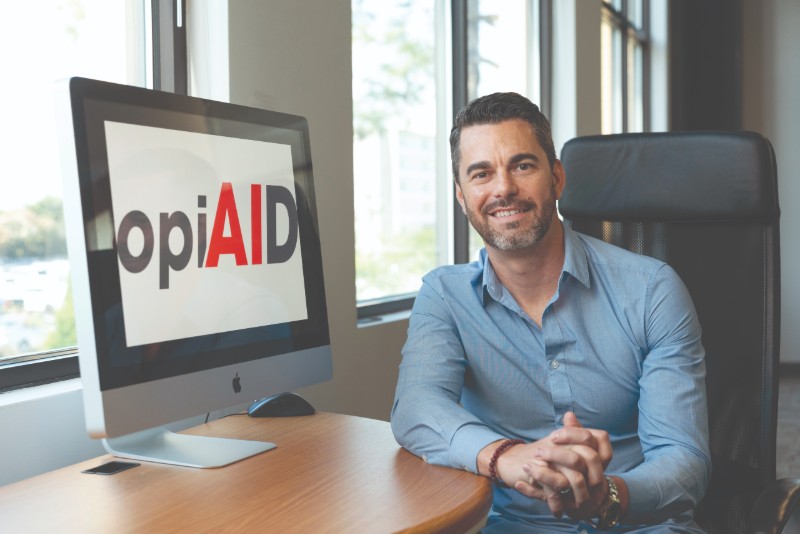 SOUTHEASTERN FINALISTS OF BIOTECH PITCH CONTEST ANNOUNCED
WILMINGTON – Three local companies have been announced as Southeastern finalists of the NC BIONEER Venture Challenge. The startups, MacroFormulation, OpiAID and Renaissance Fiber, will participate in a two-month process of mentoring and other assistance leading to a pitch judging event in May, according to a Thursday press release. OpiAID will also be one of the many southern startups taking the stage at WILD PITCH at the DIG SOUTH Tech Summit this year!

"The venture applications for this second challenge were exceptional and showed a broad range of biotech-related commercialization activities and opportunities in Southeastern North Carolina," Randall Johnson, executive director of the N.C. Biotechnology Center Southeastern Office, said in the release. The challenge's goal is to raise the profile, increase the volume and enhance the success of regional life science innovation, commercialization, entrepreneurs and companies. The finalists comprise life science/biotech ventures in the region. MacroFormulation, led by president Ying Wang, is using proprietary formulation technologies to enable mRNA pharmaceuticals to be shipped and stored at room temperature or in a refrigerator. This technology solves the issue of mRNAs, as seen with COVID-19 vaccines, undergoing fast degradation and requiring special handling during transportation and storage. Check it out!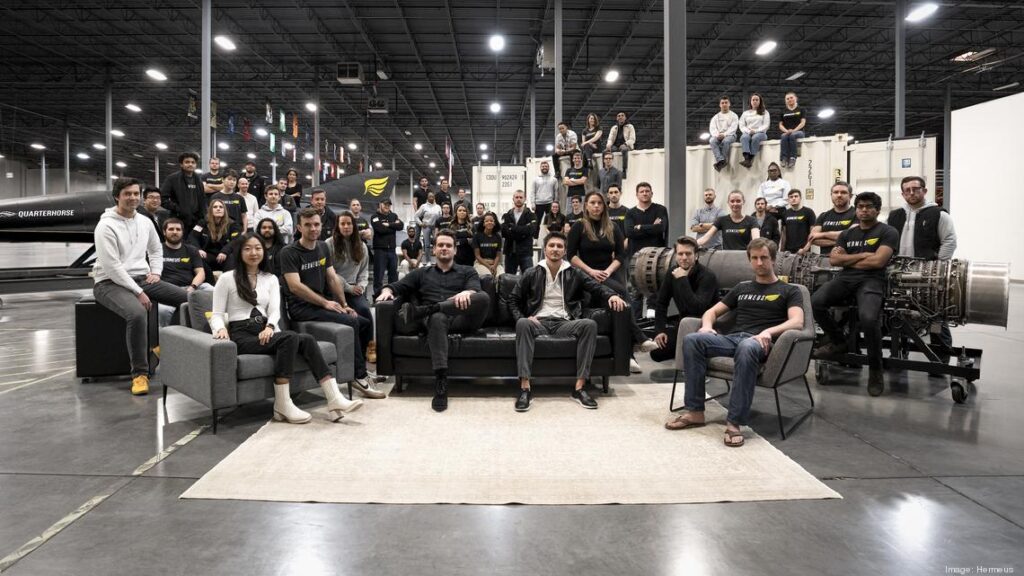 TECH IN THE SOUTH NEWS
ATLANTA– Automatic, Supersonic.Hermeus, an Atlanta-based startup that is creating hypersonic aircraft, received $100 million in a Series B funding round to accelerate the development of two new prototypes. It's aiming to create a passenger aircraft capable of Mach 5 speed. The investment was led by Open AI CEO Sam Altman in addition to new investors Founder's Fund and strategic investor to U.S. Intelligence agencies In-Q-Tel. Existing investors Khosla Ventures, Canaan Partners, Bling Capital and Revolution's Rise of the Rest also participated. Hermeus said the new funds will be dedicated to completing development of its first Quarterhorse jet, build three flight-capable Quarterhorse jets, and begin flight testing. Then, the company plans to move to development of its next aircraft, called Darkhorse. Dig it.
CARY, NC– Later, Dude.Dude Solutions, the Cary-based facilities management software firm founded in 1999, has changed its name to Brightly, a brand that reflects its direction, CEO Kevin Kemmerer said in an interview. Kemmerer, CEO of the company since 2020, said the new name is a long time coming. The project was initiated a year ago "and we started long before that," he said. Kemmerer acknowledged decades of loyalty under the "Dude" moniker, but said a change was needed to a more serious brand. "We looked at where we are going as a company and we decided there is a lot happening in our client's environments," he said. "The world is changing super fast for them, so we decided to make a change." The firm had input from employees – former and current – as well as clients. It also employed a branding company, Archetype. Read more about it.
AUSTIN– Returning to the Ice Age. Colossal Biosciences Inc. is about to turn six months old, and it has already raised $75 million. It announced its latest funding haul March 9: a $60 million series A round that testifies to the intrigue surrounding Colossal. The company, led by CEO and co-founder Ben Lamm, emerged from stealth in 2021 with a vision to bring the woolly mammoth back from extinction within the next four to six years. Colossal has built a leadership team fit for its bold ambitions. Lamm is a multi-time founder who helped start companies such as Austin-based Hypergiant, which aims to prepare companies for the future of artificial intelligence. Also on board as co-founder of Colossal is famed geneticist George Church, the Robert Winthrop Professor of Genetics at Harvard Medical School and a pioneer in gene-editing technologies. Get the scoop.
VOLUNTEER AT DIG SOUTH
Want to meet tech executives, founders and top-shelf speakers with deep domain expertise? Get a great job? Or maybe just hang with the cool innovator kids and jet about Charleston? Excellent. Volunteer for DIG SOUTH Tech Summit. Spaces limited. Email info@digsouth.com for details.
SPEAK YOUR MIND A WIN A BADGE!
DIG SOUTH wants to know what you think and is offering a golden ticket for those pearls of wisdom. Dangerous, we know. Please take our 2-minute survey – found here –  and one lucky duck will win a free badge to DIG SOUTH Tech Summit, May 11-13. Thanks!