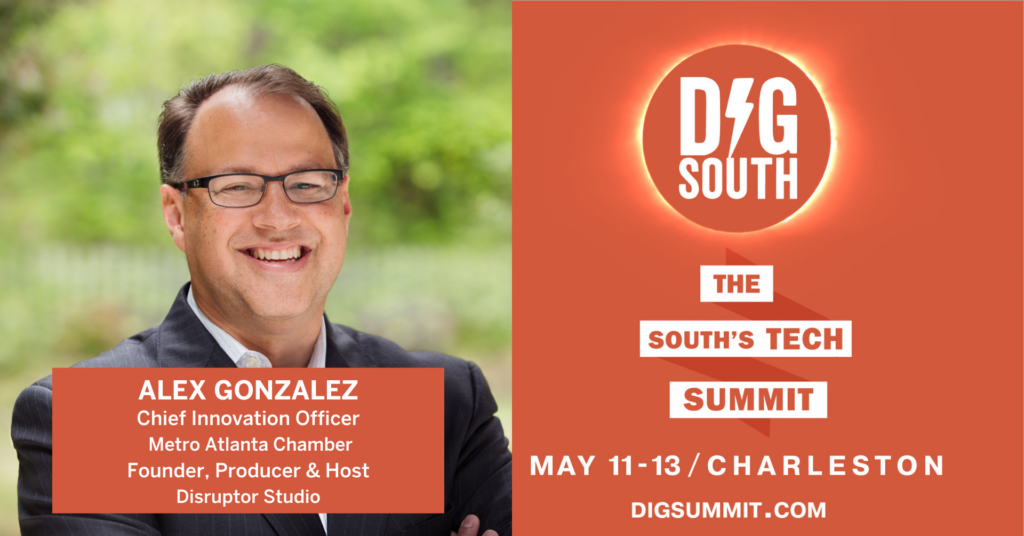 DISRUPTOR STUDIO HOST MODERATES DIG SOUTH TECH SUMMIT FIRESIDE CHATS NEXT MONTH
Get ready to dig deeper on emerging tech and entrepreneurship with Alex Gonzalez as he interviews Atlanta Hawks CMO Melissa Proctor and Jay Bailey, President and CEO of the Russell Innovation Center for Entrepreneurs, at DIG SOUTH Tech Summit on May 12 and 13.
In addition to serving as the Chief Innovation Officer for the Metro Atlanta Chamber and the Founder, Producer and Host of Disruptor Studio, Alex Gonzalez is the author of the book, Disruptor: How to Challenge the Status Quo and Unlock Innovation, which will be published in 2022. With more than 25 years of business and leadership experience spanning Fortune 500 and 1000 companies, entrepreneurial, and civic organizations, Alex is a recognized expert in innovation, strategic marketing, change leadership, strategy, and corporate transformation.
As the chief innovation officer of the Metro Atlanta Chamber, Alex leads efforts to connect, grow, and promote the innovation ecosystem within the ninth-largest metropolitan region in the country. He is the founder of Highwire Group, a thought leadership and advisory firm focused on helping senior executives lead innovation and transformation. Alex is also an advisor to Valor Ventures, a venture capital firm focusing on seed-stage investments in hyper-growth companies with courageous founders.
He is an active writer and speaker focused on harnessing innovation across business, technology, and creative culture. Most notably, Alex is the creator, executive producer, and host of the Disruptor Studio, a digital series showcasing inspirational leaders and innovators. He is also a member of the Fast Company Impact Council, an invitation-only collective of innovative leaders and the most creative people in business.
Register at digsummit.com to Catch Alex's sessions and learn more.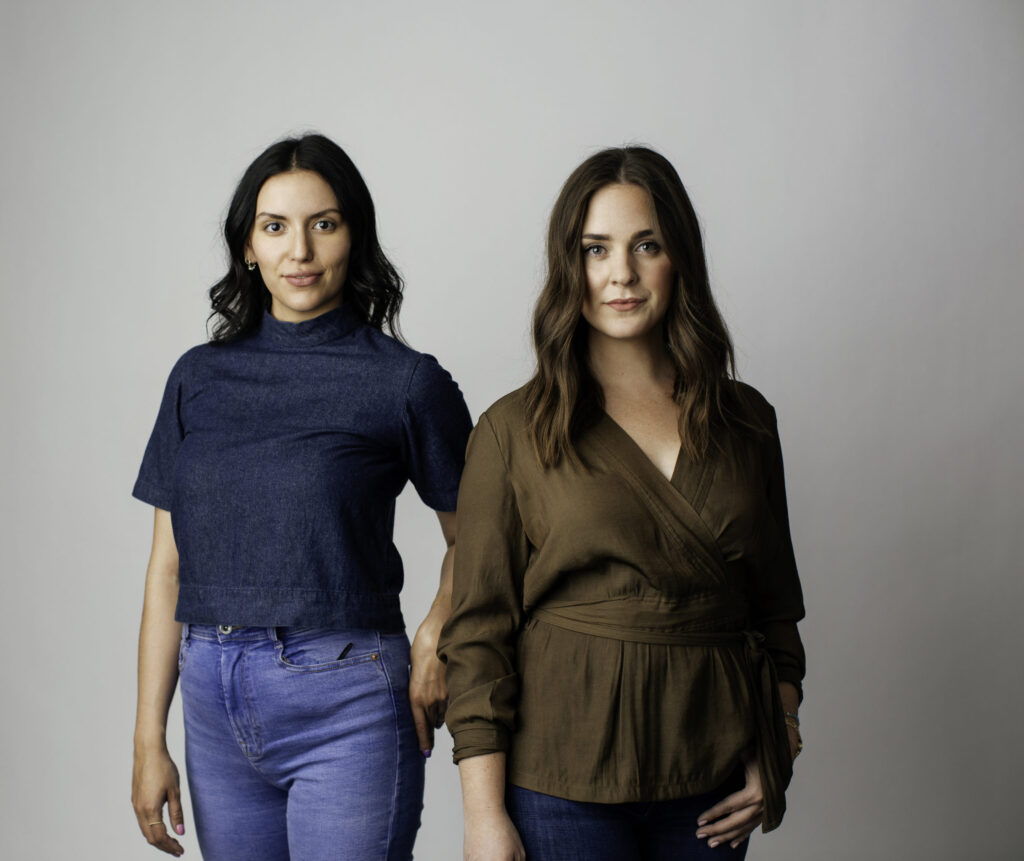 VODIUM WANTS TO HELP YOU BECOME A MORE EFFECTIVE ZOOM PRESENTER
NASHVILLE – Co-founders Camille Padilla and Mary Mellor decided to create the perfect virtual teleprompter device to improve virtual communication. At the beginning of the COVID-19 outbreaks, Padilla worked in political advertising and was working on a virtual video for a highly competitive Senate race in Maine. Throughout her digital coaching, she realized there was no seamless, transparent application that sat on top of Zoom or other video conferencing applications to make people feel more comfortable and confident giving presentations.
When crafting Vodium, Padilla explains that "[she] reviewed a lot of teleprompter applications that were either on your iPhone or were on the Mac store but did not sit on top of any applications…which was the very most important thing for the future of work." Ultimately, the transparency of the software created a defining line between Vodium and other software programs.
From the beginning, the business timeline moved quickly. "In four months, we had a beta product that was launched to market with customers across the country," Mellor added. Importantly, Vodium was the first of its kind to market and has a diverse female-founded team. One of the most valuable parts of Vodium is its ability to appeal to many people of different backgrounds.
The team has found a product-market fit that allows for two distinct market sectors. On the B2C side, individuals who are in college or interviewing for jobs, yoga teachers, and professional small business owners are using the software. In comparison, the team's B2B focus is on large enterprises, nonprofit organizations, corporations, and Fortune 50 companies. With deep ties in Tennessee, Padilla and Mellor strive to continue adding more partners and investors in the states and other countries worldwide. Their immediate goal is to deploy the new investments into innovating the products, finalizing user research, and building a product roadmap to provide more value for customers. Learn more.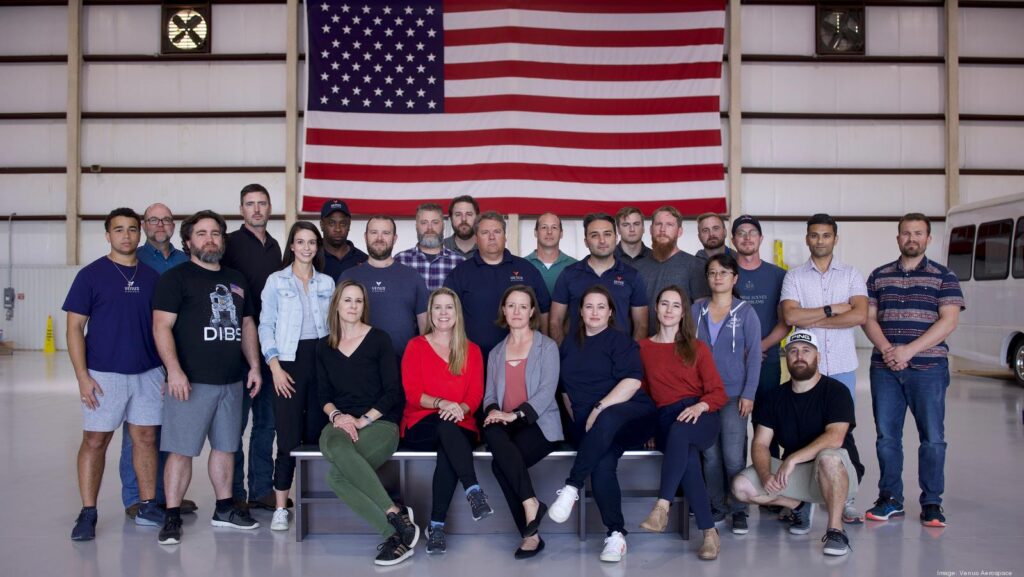 TECH IN THE SOUTH NEWS
HOUSTON – Venus Aerospace raised a $20 million Series A financing round led by Prime Movers Lab, a Jackson, Wyoming-based investment group focused on breakthrough scientific inventions, the firms announced April 5. The Series A also included contributions from returning Venus investors, including Draper Associates, Boost, Saturn 5, Seraph Group, Cantos, The Helm and Tamarack Global. The Houston technology company is building a zero-emission, hypersonic spaceplane, which Venus Aerospace says could deliver passengers from Los Angeles to Tokyo in one hour. Venus Aerospace was founded by CEO Sassie Duggleby, who previously served as launch system engineering and mission management consultant for Richard Branson's Virgin Orbit, and CTO Andrew Duggleby, who previously led launch operations for Virgin. Check it out!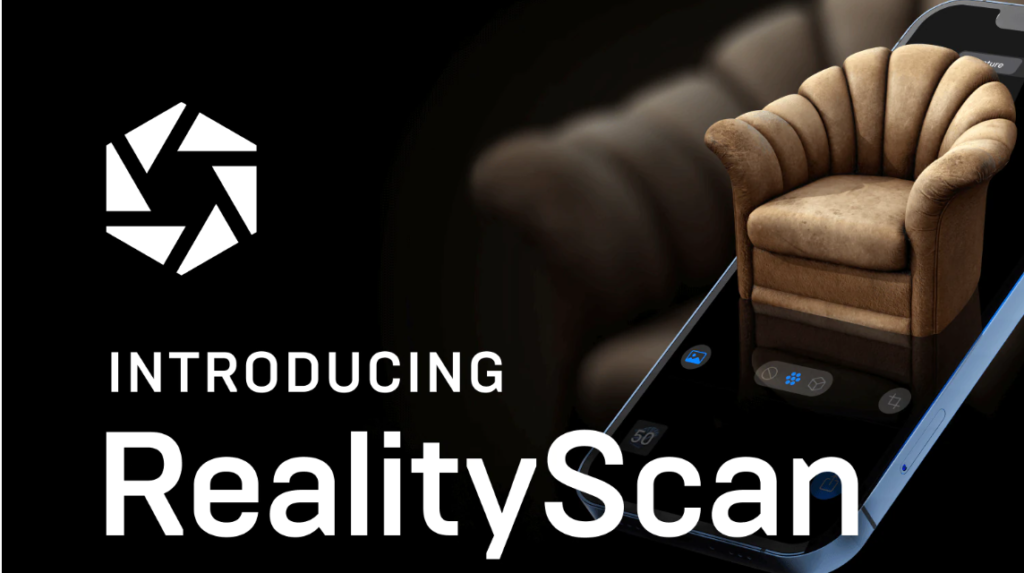 IT'S THE WEB 3 BEAT:
BLOCKCHAIN + CRYPTO + NFTs + DAOs +METAVERSE & BEYOND
CARY, NC – Want to create 3D models from smartphone photos? You can now, says Epic Games. The Cary-based gaming technology company that's among the leaders in developing the virtual "metaverse" has launched a beta test of its RealityScan, a 3D scanning app. "Capturing real-world assets for digital experiences has traditionally been complicated, technical, and labor-intensive. Now in limited beta, RealityScan takes what people love about RealityCapture—fast and easy 3D scanning—and puts it into the hands of anyone with a smartphone, turning their cameras into an endless source of creativity," Epic says in its announcement."As more creators and hobbyists embrace 3D photogrammetry, we want to make our technology even more accessible, so anyone can bring ultra-detailed, digital models of real-world objects into their virtual projects. Today marks an exciting new step in that direction." Get more info.
ATLANTA, GA – Atlanta's Bitmine Immersion Technologies plans to establish new cryptocurrency mining facilities after a $1.1 million investment. The 1-year-old company is prioritizing Georgia or Texas and hopes to secure up to $10 million from investors for the expansion, said Erik Nelson, interim chief executive officer at BIT. BIT buys shipping containers and converts them into bitcoin mining centers, which are similar to data centers. The containers hold servers that complete the algorithm needed to produce "virgin" bitcoin and also include cooling tanks so the servers don't overheat. For now, Georgia is favored for the expansion since the company is already headquartered in the state, Nelson said. BIT plans to add 10 to 20 employees by the end of the year for the new facilities. Read more.
CHARLESTON, SC – The Charleston Visitors Center now offers an amazing virtual reality station that broadens and enriches how guests experience history in the Holy City. The eight-minute virtual reality experience — developed by Debra Rosen, Elliott Lewitt and Tarz Ludwigsen — plops viewers into the middle of the story that led the U.S. Supreme Court to desegregate the nation's schools. A case that started, as many people are surprised to learn, in a courtroom just a mile down the street.
Viewers are inside that courtroom during Briggs v. Elliott, the case that led to Brown v. Board of Education, just before they're whisked away to the burning home of Rev. Joseph A. DeLaine … who had the temerity to ask for some semblance of equality in "separate but equal." This is decidedly not your typical fare for a city's tourism hub, but Charleston does things a tad differently. Since the Visitor Center was remodeled more than a year ago, it has told Charleston's story at its headquarters with equal weight to the good and the more uncomfortable aspects of our history.
It recounts the exploits of our founders as well as the city's outsize role in the American Revolution. A few feet away, you'll find the story of Denmark Vesey, an enslaved man who bought his freedom in the early 19th century and later was charged with plotting a slave revolt and hanged. The Grimke sisters, among the country's first abolitionists, are in here. The firing on Fort Sumter gets a prominent display, as it should, but so do the war heroics of former slave and future Congressman Robert Smalls. Check it out!

SPONSOR THE SOUTH'S TOP TECH SUMMIT 
Get the contacts, content and capital your company needs to succeed at DIG SOUTH Tech Summit this May 11-13. A few sponsored sessions and stages remain, host a happy hour, showcase with an exhibitor booth or get creative with the DIG Team. Don't miss this opportunity to position your brand front and center as a leader in the region. Request a sponsor deck or contact us by emailing info@digsouth.com for details.
VOLUNTEER AT DIG SOUTH
Want to meet tech executives, founders and top-shelf speakers with deep domain expertise? Get a great job? Or maybe just hang with the cool innovator kids and jet about Charleston? Excellent. Volunteer for DIG SOUTH Tech Summit. Spaces limited. Email info@digsouth.com for details.
SPEAK YOUR MIND & WIN A BADGE!
DIG SOUTH wants to know what you think and is offering a golden ticket for those pearls of wisdom. Dangerous, we know. Please take our 2-minute survey – found here –  and one lucky duck will win a free badge to DIG SOUTH Tech Summit, May 11-13. Thanks!