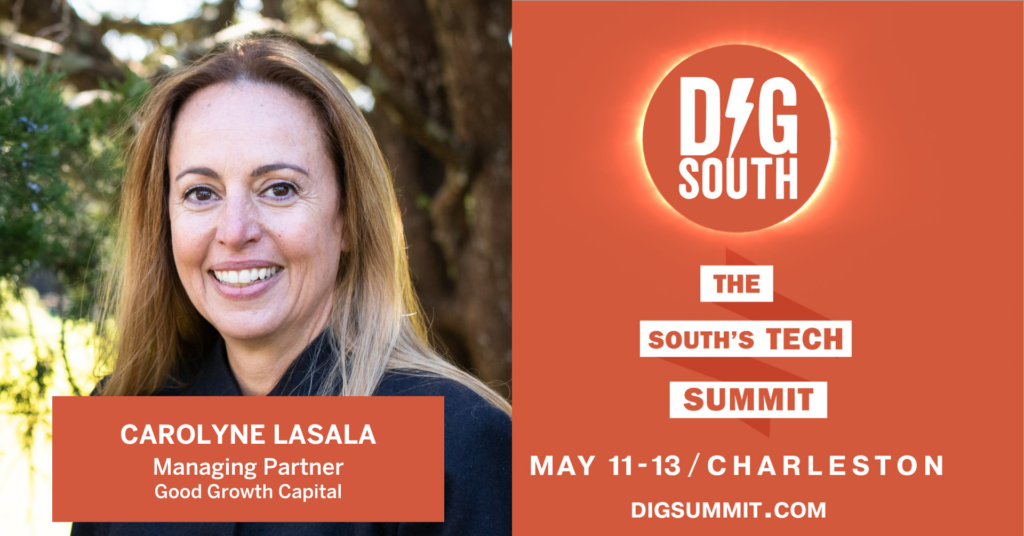 GOOD GROWTH CAPITAL PARTNER TO SPEAK AT DIG SOUTH TECH SUMMIT
Flux Deal: The State of Venture Capital & Investing Post-Pandemic
Moderator: Andy Brusman, CEO, Charles Towne Holdings
Carolyne LaSala, Managing Partner/Software, Data Science, Good Growth Capital
Nancy Hilliker, VP, Revolution Growth

Catch this expert investor panel at DIG SOUTH Tech Summit on Thursday, May 12.

At Good Growth Capital, Carolyne LaSala is the head of the Data Sciences team, leading due diligence for startups with software, AI, analytics, or business intelligence components. Carolyne also assists in due diligence for HealthTech companies that have a data sciences component. Working with founders, Carolyne helps bring their visions to life, so others can understand how emerging technologies can positively impact and create a more sustainable future. She is on the board of Good Growth portfolio company Unison, new open-source software that will make cloud computing simple and accessible.

Carolyne has over 20 years of experience bringing products to market from ideation to launch. Before GGC, Carolyne worked at Apple for 10+ years, having established and led Apple products that now account for over half a Trillion dollars in Apple's revenue. Carolyne started her Apple career as the lead producer for the iTunes Music Store US, establishing and leading the store teams and developing the content management system. She has negotiated deals with content providers across Europe and successfully launched and led iTunes Europe. Carolyne returned to Cupertino to lead several stealth projects within Apple and with Apple's top leadership team, including launching and leading the App Store into 62 countries simultaneously; this was unprecedented in the tech industry at that time. Carolyne has advised Fortune 100s and multiple startups, creating two startups, one of which is still an ongoing concern. She has worked in the music industry, with global talents helping bring their music to the world. 

Grab your badges now at digsouthtechsummit.com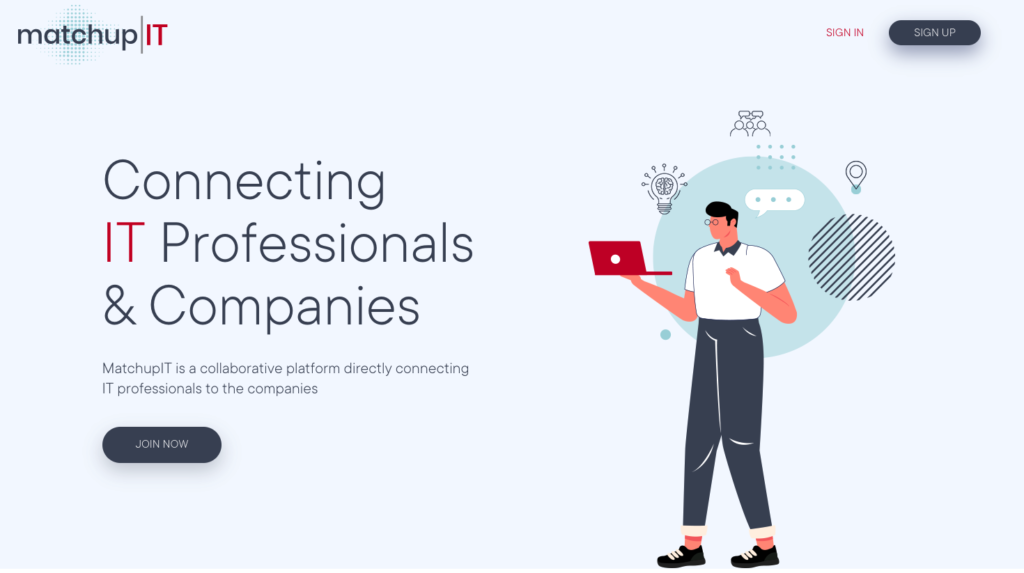 ATLANTA TECH EXEC LAUNCHES GLOBAL ONLINE PLATFORM CONNECTING IT TALENT
ATLANTA – An Atlanta executive with a long history of software-sector leadership has launched an online network to match companies with tech talent. MatchupIT includes some of the profile attributes that drive social media networks, but it's more acutely targeted toward convening tech professionals around interest areas than fostering direct personal connections. While LinkedIn has 630 million users, its steady stream of content and flood of profiles can have the effect of concealing the expertise of the world's tech workers, says Lalit Dhingra, former president of the Americas for NIIT Technologies and founder of Ensignis Digital, another venture focused on digital transformation. Mr. Dhingra's experience at NIIT and working with Ensignis clients told him that companies needed a better window into what workers can actually do.
MatchupIT also includes "Communities," message boards that allow members to share insights and showcase their skills with peers in similar specializations. Mr. Dhingra will also try to coax companies onto the platform, not only for recruiting talent, but also to raise their profile in front of larger firms seeking vendors or acquisition targets skilled in platforms like SAP, ServiceNow or Oracle.MatchupIT will be self-funded for the first year, as Mr. Dhingra uses his own networks to build a critical mass of activity on the platform. Once it proved its value for the first few thousand users in his own spheres in Atlanta and Delhi, he says, it should grow through word-of-mouth and natural network effects. For now, he's focused on recruiting new grads from technology institutes with computer science programs, as well as targeting young companies from India's proliferating startup scene. Check it out!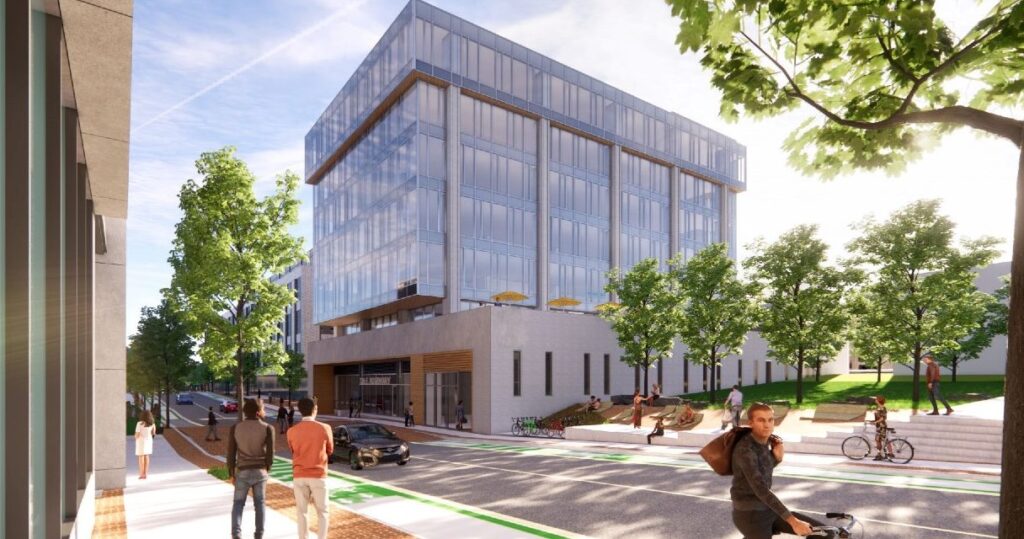 TECH NEWS IN THE SOUTH
CHAPEL HILL – By this time next year, Chapel Hill will feature an innovation hub that will be a magnet for those seeking the inventive research and entrepreneurial vibrancy of UNC-Chapel Hill and connections to the community partners and businesses coming to town. This week, the University of North Carolina at Chapel Hill took a significant step forward in launching a full-scale innovation hub as the UNC Board of Governors approved the University's lease for approximately 20,000 square-feet of space in the building located at 136 East Rosemary Street that is being renovated and reimagined by Grubb Properties in the heart of downtown Chapel Hill. The University's innovation hub will be home to Innovate Carolina, UNC-Chapel Hill's central team that provides strategic guidance and practical tools and resources to support people and organizations on campus and in the community who make an economic and social impact through innovation, entrepreneurship and economic development. The building will also be home to other life science and high-tech companies, creating new opportunities for academic-industry collaborations. Read more.
BIRMINGHAM – OnCentive, a leader in tax credits and business incentives, today announced that it has completed the acquisition of SyncStream Solutions, LLC, the first-to-market comprehensive ACA compliance and reporting technology platform. The SyncStream employees will remain based out of New Orleans, LA, and will have the expanded resources of OnCentive's Birmingham, AL, headquarters and nationally-located technology development and sales teams. Scott will assume the role of CEO for SyncStream, shifting SyncStream's interim CEO, Kevin Anhalt, to Chief Revenue Officer to grow strategic partnerships. Both companies share the same dedication to compliance and risk mitigation and delivering simplified solutions to an employer's complex problems. The acquisition gives SyncStream's 4,000 clients access to OnCentive's state-of-the-art tax credit toolset and 100 years of combined tax credit expertise. The joint capabilities of the two organizations create a technology offering that provides clients the ability to navigate government compliance and capture government hiring incentives with minimal effort. Get more info.
IT'S THE WEB 3 BEAT:
BLOCKCHAIN + CRYPTO + NFTs + DAOs + METAVERSE & BEYOND
CARY, NC – Epic Games, best known at the moment for its blockbuster Fortnite battle royale shooter franchise, received a pair of $1 billion investments from Sony Group and KIRKBI, the parent company of The Lego Group. As it works to turn a former shopping mall into its new headquarters, Bringing its valuation to $31.5 billion — a situation that could have positive spillover across the region, experts say. Venture capitalists say it's the biggest fundraise in recent memory — and that it has the potential to attract more jobs and opportunities to the Triangle. The duo's $2 billion infusion of funds will be used to help build virtual spaces designed to give both children and adults a place in the metaverse where they can socialize and be entertained. Tim Sweeney, CEO and Founder of Epic Games noted that the massive investment will "accelerate our work to build the metaverse and create spaces where players can have fun with friends, brands can build creative and immersive experiences and creators can build a community and thrive." Dig it. 
DALLAS – A Dallas company playing its part in the crypto market is looking to raise potentially tens of millions of dollars with a move to a higher-profile stock market. Applied Blockchain Inc. – which has been traded on the OTC Pink – has disclosed its planned price range for an initial public offering on the Nasdaq Global Select Market, according to a filing with the U.S. Securities and Exchange Commission. It expects a range of $16.54 to $20.54 per share with a midpoint $18.54.With 3.2 million shares that's planned for the offering, that would raise about $60 million. There also could be over-allotments that would add to that total. At the midrange of the price, Applied Blockchain could get a market capitalization of approximately $1.8 billion. The company is a builder and operator of data centers that provide computing power to blockchain infrastructure and support bitcoin mining. Get the scoop.

SPONSOR THE SOUTH'S TOP TECH SUMMIT 
Get the contacts, content and capital your company needs to succeed at DIG SOUTH Tech Summit this May 11-13. A few sponsored sessions and stages remain, host a happy hour, showcase with an exhibitor booth or get creative with the DIG Team. Don't miss this opportunity to position your brand front and center as a leader in the region. Request a sponsor deck or contact us by emailing info@digsouth.com for details.
VOLUNTEER AT DIG SOUTH
Want to meet tech executives, founders and top-shelf speakers with deep domain expertise? Get a great job? Or maybe just hang with the cool innovator kids and jet about Charleston? Excellent. Volunteer for DIG SOUTH Tech Summit. Spaces limited. Email info@digsouth.com for details.
SPEAK YOU MIND AND WIN A BADGE
DIG SOUTH wants to know what you think and is offering a golden ticket for those pearls of wisdom. Dangerous, we know. Please take our 2-minute survey – found here –  and one lucky duck will win a free badge to DIG SOUTH Tech Summit, May 11-13. Thanks!