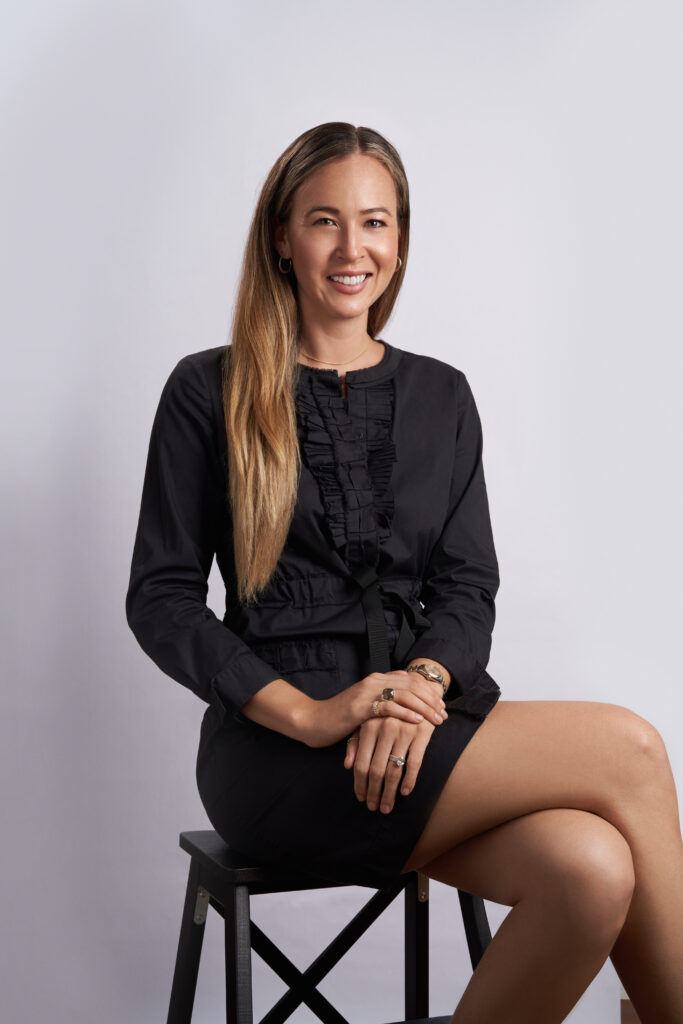 VAYNER NFT PRESIDENT AVERY AKKENINI HEADLINES DIG SOUTH TECH SUMMIT
Anyone who attended DIG SOUTH Tech Summit #3 and/or #4 undoubtably remembers the inimitable dynamo Gary Vaynerchuk. Well the DIG Team is fired up to continue to build on the relationship with Vayner Media.
Get ready for Vayner NFT President Avery Akkenini, who will keynote at this year's Summit next month on Thursday, May 12. We're guessing more than a few of you have NFT FOMO. Don't miss this talk to find out what the hype is all about.
More about Avery:
Avery serves as the President of Vayner NFT. She leads the company's mission to build long-term strategic NFT projects for the world's leading intellectual property owners serving brands, celebrities, athletes and associations looking to incentivize and reward brand advocacy and customer loyalty. Avery previously led VaynerMedia's expansion into APAC, growing a team from 0-150+, opening offices in Singapore, Bangkok, Tokyo, and Sydney, and was awarded SEA Independent Agency of the Year, within 2 years. Prior to joining Vayner, she spent six years working at Google, in both Silicon Valley and New York City. Avery will drive meaningful cultural relevance for others to unlock the potential of one of the biggest technology shifts of our time.
Grab your badges now at digsouthtechsummit.com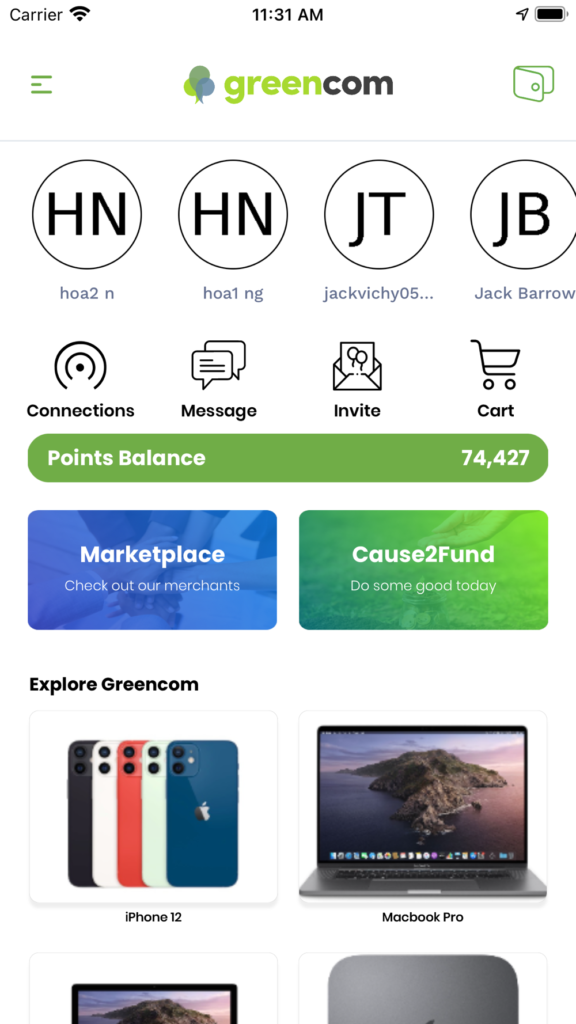 AN EASIER WAY TO GIVE BACK TO THE PLANET
ALPHARETTA – Greencom is making it easier to donate to save the planet. The environmental tech space is one that the startup's Managing Director R. Christian Mundy knows a lot about. At Sterling Planet (where Greencom was incubated), Mundy encourages companies to use carbon offsets as a way to negate their environmental impact and emissions. It was here that Mundy recognized the need to bring more sustainable solutions to everyday people. On the consumer side, Greencom is easy to understand and utilize. Buyers download the app and peruse a portfolio of environmental projects and programs that cover local and country-wide outdoor condition concerns. Users support these projects monetarily, financially, or socially by sharing them on social media and amongst friends. 
Shoppers save money and give back to the planet while using the app. "[Individuals] can browse 500,000+ coupons and savings opportunities through the app, and you can discover which businesses are going to reward you for your purchases," Mundy said. Once purchases are made, the purchaser directly uses those funds towards an environmental project of their choosing, making the process more personal. For businesses, the process is all about communication and creating a public statement to inspire clients to shop with them. Specifically, "[businesses] can make a very public statement about how they support the environment with cashback opportunities." These companies attract a user base concerned about these environmental subjects, creating transparency into how their purchase is more environmentally friendly with Greencom. Dig it!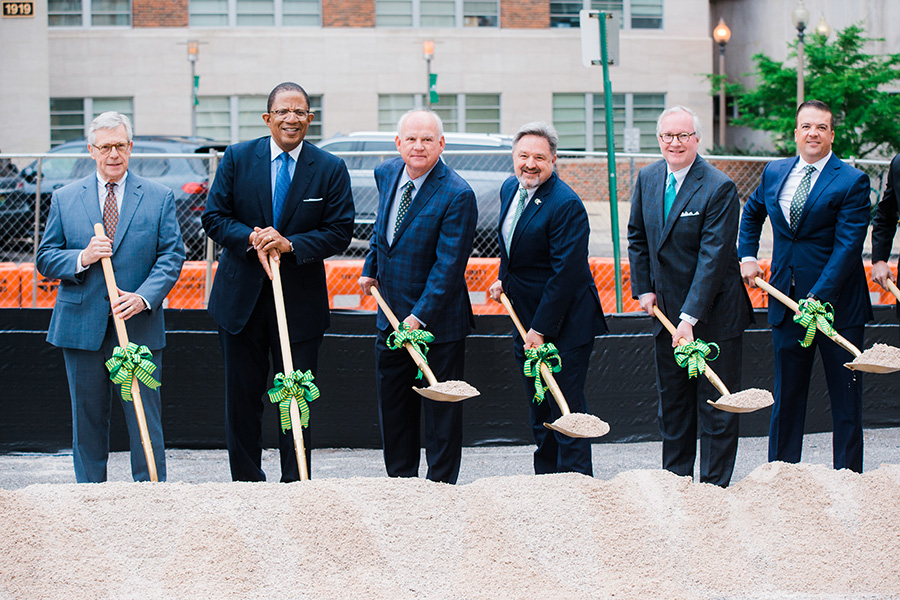 TECH NEWS IN THE SOUTH
BIRMINGHAM – The University of Alabama at Birmingham broke ground Monday, April 11, 2022, for the new Altec/Styslinger Genomic Medicine and Data Sciences Building and the Marnix E. Heersink Institute for Biomedical Innovation Conference Center. The ceremony, which included senior leaders from UAB, UAB Medicine, the Heersink School of Medicine, the Board of Trustees of the University of Alabama System, key donors, and representatives of state and local governments, including Gov. Kay Ivey, was held on the site of the new facility, at Seventh Avenue South, between 19th and 20th streets, in Birmingham. The 175,000-square-foot building will be iconic in its architecture, which features a visible-to-all double-helix design. Most importantly, it will be profound in its impact locally, statewide and globally. The project is being funded through $50 million from the state of Alabama via the Public School and College Authority — the largest-ever investment from the state in a university facility. Get more info. 
DALLAS – HundredX is getting a series D. The Addison firm, a data company that's also assisting charities, has closed a financing round that brings its total funding to over $80 million, according to a statement. HundredX was formerly based in San Diego before moving to DFW in 2017 and has about 50 employees, according to a spokesperson. The company has openings for several positions on its website. It's a startup providing money to nonprofits as consumers give their takes on businesses. It combines feedback data for businesses with strategy expertise, investment experience and data science, helping highlight opportunities and shifting competitive landscapes. At the same time, HundredX provides millions of dollars in funding for nonprofits as they receive proceeds generated by folks providing their opinions. The new financing round was backed by business leaders that include Clark Hunt, CEO of the Kansas City Chiefs and FC Dallas, and Charles "Chuck" Schwab, the discount brokerage pioneer. Learn more.
AUSTIN – Critical Start, a leading provider of Managed Detection and Response cybersecurity solutions, today announced an over $215 million strategic growth investment from Vista Equity Partners, a leading global investment firm focused exclusively on enterprise software, data and technology-enabled businesses. The capital infusion will enable Critical Start to further accelerate growth, continue to rapidly scale the breadth and depth of its MDR offerings, and reach a wider range of customers who are investing heavily in cybersecurity as the volatile threat landscape escalates across the globe.Critical Start's MDR platform simplifies breach prevention by helping organizations identify, assess, and respond to cyber threats in real time while analyzing threat data to inform future responses. The Company's technology and security operation center analysts leverage a deep pool of behavioral data to automatically resolve over 99% of security alerts, reduce risk acceptance, and improve team productivity. In addition to the Company's MDR platform, Critical Start's Incident Response Team provides hands-on readiness, response, and forensic services for enterprise security teams. Check it out.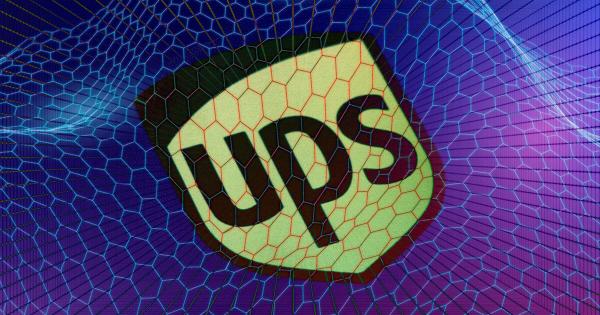 IT'S THE WEB 3 BEAT:
BLOCKCHAIN + CRYPTO + NFTs + DAOs + METAVERSE & BEYOND
UPS wants to ship packages in the metaverse.
Atlanta-based shipping behemoth United Parcel Service Inc. submitted several trademark filings to the U.S. Patent and Trademark Office that indicate it plans to join the metaverse. The filings are for goods and services including "non-fungible tokens" (NFTs); "virtual goods, namely, packages, parcels, [and] shipping labels;" and "virtual retail shipping." The company submitted individual filings for "United Parcel Service," "UPS," "The UPS Store," and multiple logos. The metaverse is a growing collection of interconnected virtual reality and digital platforms with online personas, real estate, and businesses. People can log in and interact, similar to a multiplayer video game.
UPS seems to be exploring ways to connect its metaverse experience with items and rewards that customers can claim in real life. The trademark filings include language for "online retail store services featuring physical and virtual merchandise for use by members of virtual environments." The company also may be considering virtual events. UPS filed to trademark "conducting virtual trade show exhibitions online in the field of small business enterprises." Get the scoop.

SPONSOR THE SOUTH'S TOP TECH SUMMIT 
Get the contacts, content and capital your company needs to succeed at DIG SOUTH Tech Summit this May 11-13. A few sponsored sessions and stages remain, host a happy hour, showcase with an exhibitor booth or get creative with the DIG Team. Don't miss this opportunity to position your brand front and center as a leader in the region. Request a sponsor deck or contact us by emailing info@digsouth.com for details.
VOLUNTEER AT DIG SOUTH
Want to meet tech executives, founders and top-shelf speakers with deep domain expertise? Get a great job? Or maybe just hang with the cool innovator kids and jet about Charleston? Excellent. Volunteer for DIG SOUTH Tech Summit. Spaces limited. Email info@digsouth.com for details.