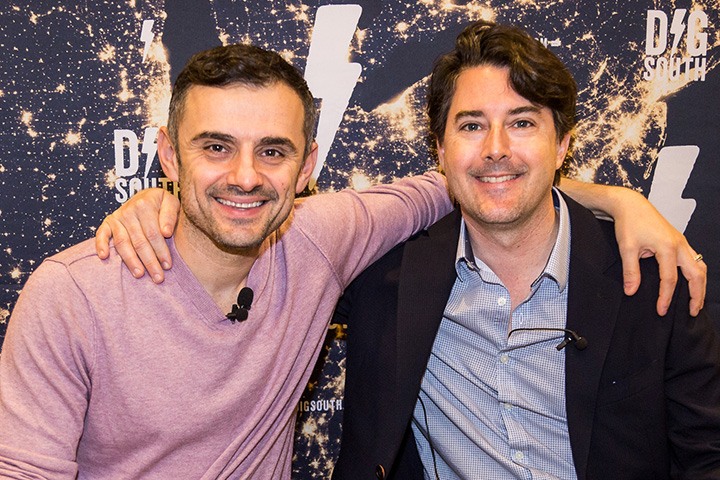 Anyone who attended DIG SOUTH Tech Summits #3 and/or #4 undoubtably remembers the inimitable dynamo Gary Vaynerchuk. Thanks to our good friend Jordan French, publisher of Grit Daily News, we connected with Vayner NFT President Avery Akkineni who will join us on Thursday, May 12 to keep the Vayner hotline open.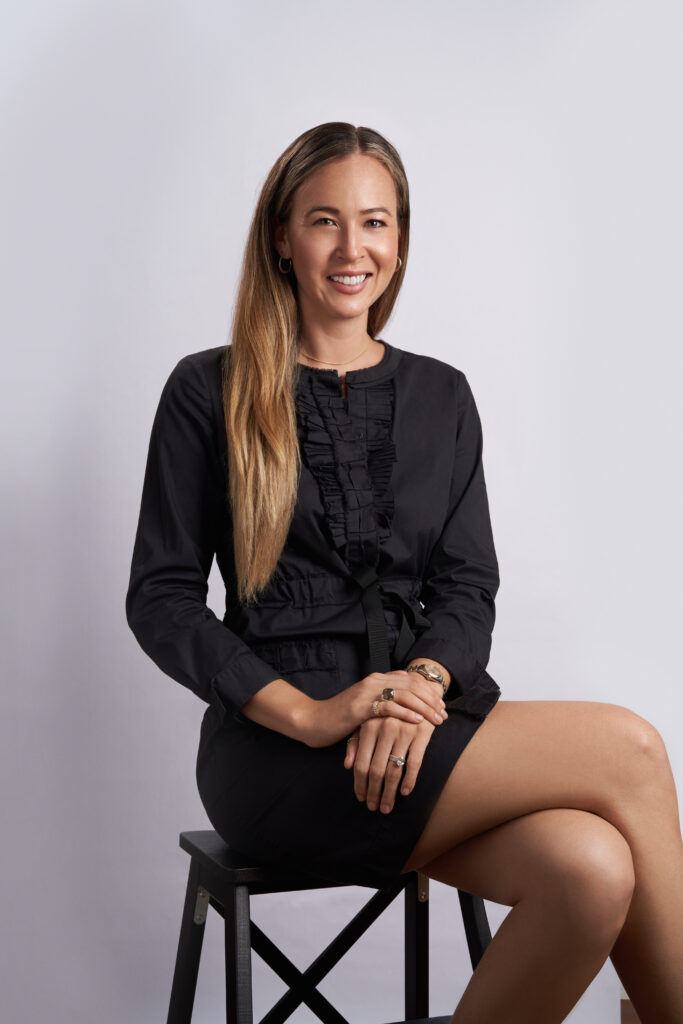 VAYNER NFT PRESIDENT AVERY AKKENINI HEADLINES DIG SOUTH TECH SUMMIT
Get ready for Vayner NFT President Avery Akkenini, who will keynote at this year's Summit next month on Thursday, May 12. We're guessing more than a few of you have NFT FOMO. Don't miss this talk to find out what the hype is all about.
Avery is also a founder of myBFF.com, how cool is that? Started by 100+ leaders across industries, BFF is an open-access community with a mission to help women and non-binary people get educated, connected, and empowered in Web3. Web3's market value is projected to be $10 trillion in the next 5 years. The problem? 81% of the current participants are male. Avery is helping to balance out those opportunities.
More about Avery
Avery serves as the President of Vayner NFT. She leads the company's mission to build long-term strategic NFT projects for the world's leading intellectual property owners serving brands, celebrities, athletes and associations looking to incentivize and reward brand advocacy and customer loyalty. Avery previously led VaynerMedia's expansion into APAC, growing a team from 0-150+, opening offices in Singapore, Bangkok, Tokyo, and Sydney, and was awarded SEA Independent Agency of the Year, within 2 years. Prior to joining Vayner, she spent six years working at Google, in both Silicon Valley and New York City. Avery will drive meaningful cultural relevance for others to unlock the potential of one of the biggest technology shifts of our time.
Grab your badges now at digsouthtechsummit.com
TAKING TO THE SKY TO BETTER UNDERSTAND WILDFIRES ON THE GROUND
ATLANTA – Mother Nature is certainly unpredictable. But the team behind WindTL, assembled through Georgia Tech's Female Founders program, is working to bring some predictability to the study of wildfires. To gather those observations, WindTL is deploying autonomous drones to "follow" a fire and collect valuable real-time data about the state of the flames. The drones rely on mathematical modeling, developed at Georgia Tech, in order to properly follow a developing firefront from the air. Traditionally, fire crews have had to rely on fixed stations and satellite data, which ultimately don't give a full picture of how a wildfire is behaving at any moment.
WindTL, short for wind intellect, may have been born in academia, but it has some important real-world applications for the coming fire season. Bebieva said that customers could include not only be first responder groups and governmental agencies, but also insurance companies and private companies in the property protection space. WindTL was born when Rocio Frej Vitalle, founder and CEO of Tampa-based Improving Aviation, turned to Georgia Tech's Female Founders program to expand her current business and further explore fluid dynamics in the atmosphere. There she met, virtually at first, postdoctoral Bebieva, a climate scientist with a focus on fluid dynamics. WindTL has submitted its provision patents and is currently a business line under Improving Aviation. While the Southeast might not seem like a natural first spot for a fire-focused startup to launch, Bebieva said Florida's use of prescribed burns makes it a good spot for testing the new drone technology. Read more.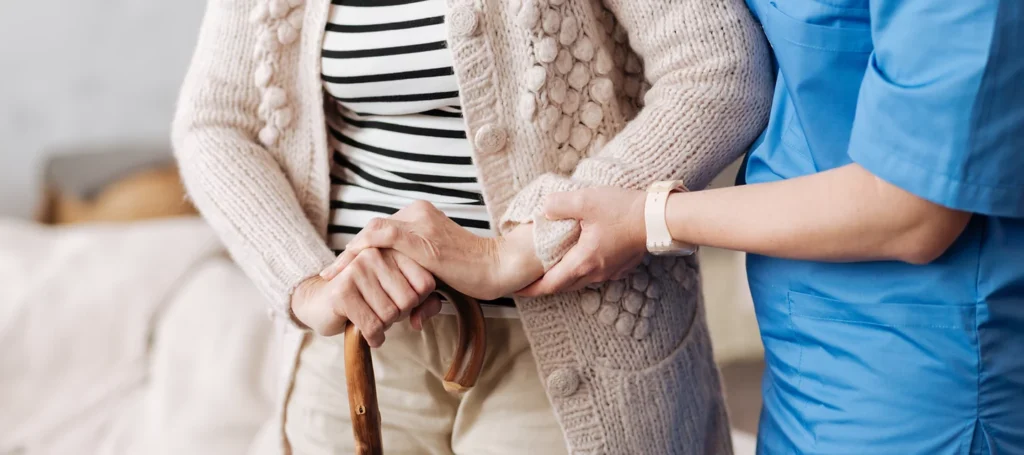 TECH IN THE SOUTH NEWS
SAVANNAH – Corstrata saw opportunities to innovate and lead in the virtual space. Corstrata has had a unique look at how healthcare needs have shifted in our post-pandemic world. On the patient side, Ebberwein said the pandemic caused many people to forgo routine care. But it also "accelerated the acceptance" of telehealth by patients who may not have used it before. On the provider side, nurses are burned out and looking for better, more efficient ways to connect with patients. Corstrata has grown to help both sides of the provider-patient relationship. Corstrata has grown to have nurses in all 50 states and Puerto Rico. To date, the platform has facilitated 22,000 wound and ostomy telehealth consults. Critically, Ebberwein said that 22% of patients said they would have gone to an emergency room if Corstrata was not available to help. Helping those patients outside of the ER is critical as hospitals deal with ongoing staffing shortages. Moving forward, Corstrata is hyperfocused on working and expanding within the "hospital at home" model.The team is also helping medical manufacturers provide product support to new users in remote settings and has launched a private pay, direct-to-consumer model for ostomy patients trying to navigate such a lifestyle change from the comfort of home. Read about it.
WINSTON-SALEM – The company behind the world's first commercial space station is setting up an operation in Winston-Salem. The focus of the Axiom Space's presence in the region is on regenerative medicine, and is in partnership with two Winston-Salem organizations. It aims "to advance in-space regenerative medicine biomanufacturing," according to a news announcement on Monday. Axiom Space will partner with the Wake Forest Institute for Regenerative Medicine (WFIRM) and the RegenMed Development Organization (ReMDO).  The company will also lease space in the ReMDO Innovation Accelerator, That tenancy sets the company up to accelerate the "translation of regenerative medicine technologies to patients," according to an  advisory.  Axiom Space will also be able to access the test bed that the Innovation Accelerator provides, and WFIRM will provide "a supportive research environment," according to the media advisory. Learn more.
JACKSONVILLE – Florida's Space Coast is again on the hunt for a major U.S. military command. Patrick Space Force Base in Brevard County is a candidate to host the U.S. Space Force's Space Training and Readiness Command Headquarters, according to the U.S. Air Force. Known as STARCOM, it's used to educate and train space professionals, for program testing and evaluation and teaching "warfighting doctrine, tactics, techniques and procedures." The Air Force will begin site surveys for STARCOM headquarters in late April or early May. Of course, landing STARCOM would offer big benefits to Central Florida's economy. For one, it would bring military and civilian personnel to the Space Coast. Air Force Magazine previously reported that STARCOM commander Brig. Gen. Shawn N. Bratton said STARCOM is likely to grow from 800 people to nearly 1,500 people by 2026.Plus, it'll put a major military hub close to the region's collection of defense contractors, potentially creating more opportunities to win federal government work. Check it out.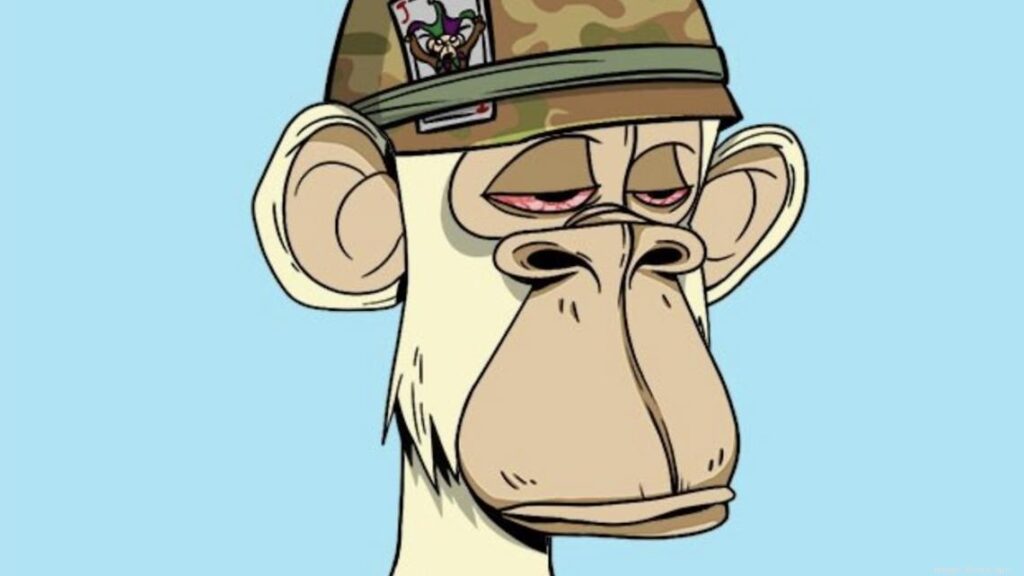 IT'S THE WEB 3 BEAT:
BLOCKCHAIN + CRYPTO + NFTs + DAOs + METAVERSE & BEYOND
Louisville Company Wants to Help Musicians Create NFTs
Joshua Stone and JR White were both early adopters of cryptocurrency, having bought into Bitcoin more than a decade ago. But while Stone remained active in the space both as an investor and evangelist, White stepped away to focus on his career at Amazon.com, where he was a systems development engineer. It wasn't until last year, after White quit his job, that the Dupont Manual High School graduates reconnected thanks, in part, to crypto.

After hundreds of text messages and dozens of ideas, the duo began working on the concept that would become Pool Party Labs in June 2021. The emerging nonfungible token (NFT) company aims to help musicians develop and manage their blockchain assets, and it's in the process of building a platform for artists to create their own music NFTs.

Stone said they were inspired to engage in the space after conversations with musicians, who have lamented about how challenging it is to earn a living within the music industry as it exists today – (and really always.) Get the scoop.

SPONSOR THE SOUTH'S TOP TECH SUMMIT 
Get the contacts, content and capital your company needs to succeed at DIG SOUTH Tech Summit this May 11-13. A few sponsored sessions and stages remain, host a happy hour, showcase with an exhibitor booth or get creative with the DIG Team. Don't miss this opportunity to position your brand front and center as a leader in the region. Request a sponsor deck or contact us by emailing info@digsouth.com for details.
VOLUNTEER AT DIG SOUTH
Want to meet tech executives, founders and top-shelf speakers with deep domain expertise? Get a great job? Or maybe just hang with the cool innovator kids and jet about Charleston? Excellent. Volunteer for DIG SOUTH Tech Summit. Spaces limited. Email info@digsouth.com for details.
SPEAK YOUR MIND & WIN A BADGE!
DIG SOUTH wants to know what you think and is offering a golden ticket for those pearls of wisdom. Dangerous, we know. Please take our 2-minute survey – found here –  and one lucky duck will win a free badge to DIG SOUTH Tech Summit, May 11-13. Thanks!