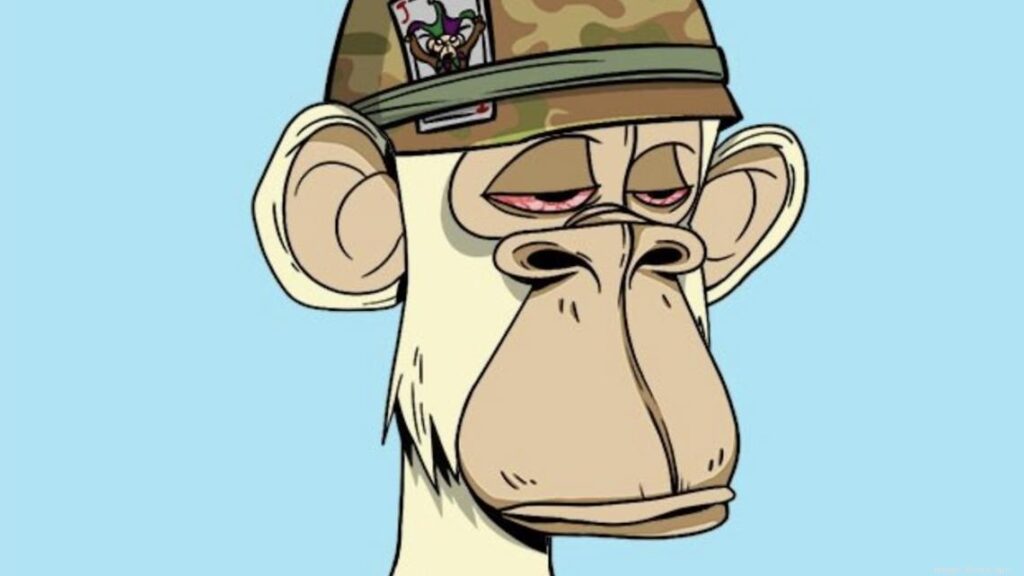 WHAT THE HECK IS WEB3, YOU ASK, AND WHY SHOULD I CARE?
DIG SOUTH Tech Summit speakers will dive deep on the topic in just two weeks, examining the whacky hype, the very real emerging tech, the passion projects, the opportunities, and the considerable pitfalls and scammy con artists rushing into the space. Don't miss the Summit, May 11-13, to get a handle on what's happening today in Web3 and why it matters. Register now.

In the meantime, here are four intriguing takes on Web3, the metaverse and NFTs to get you started.

Framework for the Metaverse
The Metaverse Primer
By Matthew Ball
When did the mobile internet era begin? Some would start this history with the very first mobile phones. Others might wait until the commercial deployment of 2G, which was the first digital wireless network. Or the introduction of the Wireless Application Protocol standard, which gave us WAP browsers and thus the ability to access a (rather primitive) version of most websites from nearly any 'dumbphone'. Or maybe it started with the BlackBerry 6000, or 7000 or 8000 series? At least one of them was the first mainstream mobile device designed for on-the-go data. Most would say it's the iPhone, which came more than a decade after the first BlackBerry and eight years after WAP, nearly two decades after 2G, 34 years after the first mobile phone call, and has since defined many of the mobile internet era's visual design principles, economics, and business practices.

What Is the Metaverse, Exactly? 
By Eric Ravenscraft in Wired magazine
To hear tech CEOs like Mark Zuckerberg or Satya Nadella talk about it, the metaverse is the future of the internet. Or it's a video game. Or maybe it's a deeply uncomfortable, worse version of Zoom? It's hard to say. 

Web3 Network Effects: Five Mental Models
How network effects change in decentralized ecosystems
By Sangeet Paul Choudary 
Network effects powered the rise and dominance of Web2 platforms and captured the imagination of builders and investors over the past decade. Some believe that network effects will be even more powerful in Web3 while others believe that Web3 will kill network effects.

And, for a blunt counterpoint written by former DIG SOUTH speaker John Biggs, we offer the following … 

Web3 is Bullshit
By John Biggs
If you've attempted to understand the flurry of interest in the concept of Web3 (or the metaverse or, more correctly, an amalgam of cryptocurrency speculation, failed VR projects, and greed) you've most likely come away confused. That is by design. Web3 is, at its core, the idea that the web must be decentralized. This means no single organization – be it a government, Microsoft, or Elon Musk's brain in a jar – must have control of the free transfer of information. In practice, this means that we all hold our own keys, and creators buy and sell their own digital products and run, in some cases, their own currencies. Why would we want this?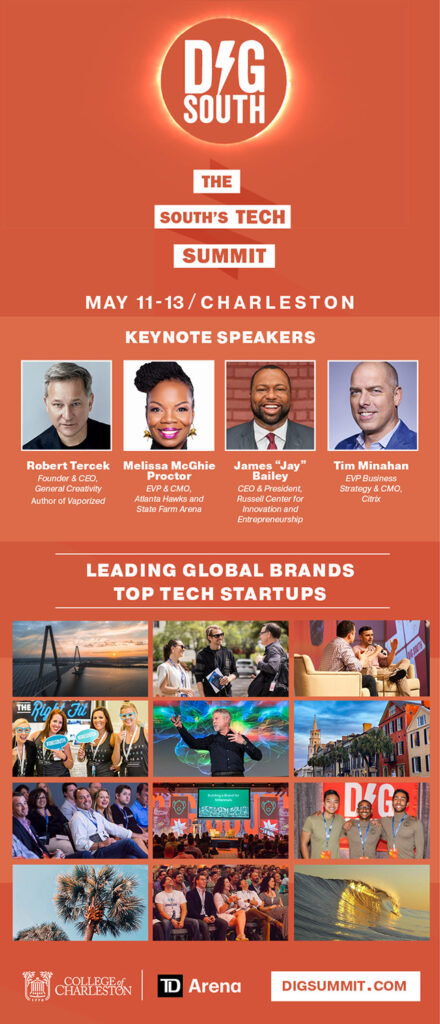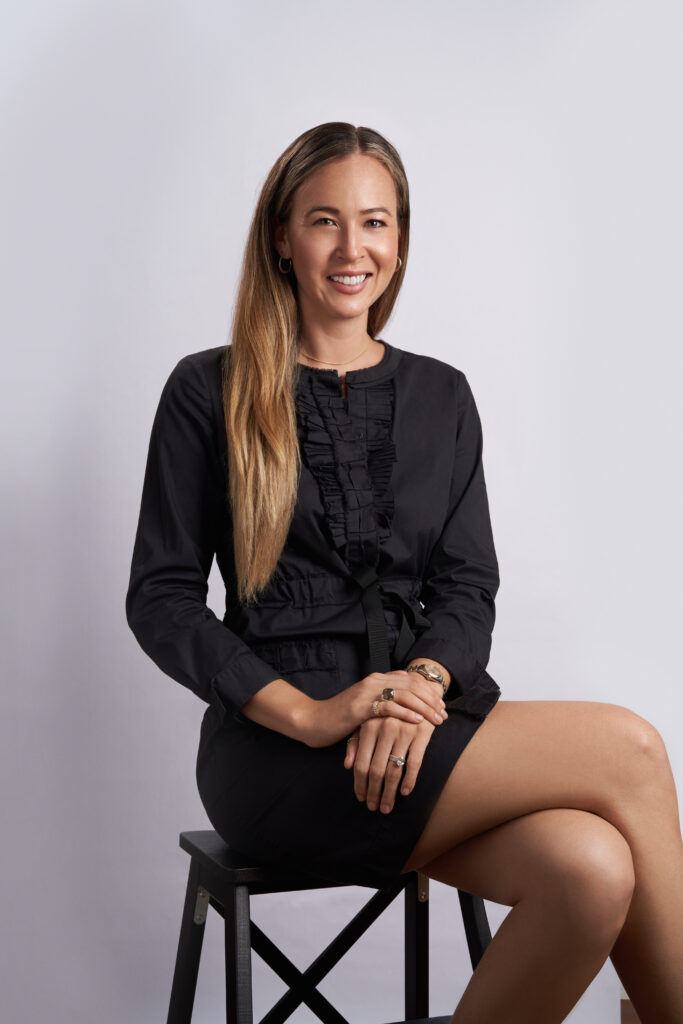 DIG SOUTH TECH SUMMIT ANNOUNCES SPEAKER LINEUP, POAP, NFT GALLERY
The Tenth-annual DIG SOUTH Tech Summit, held May 11-13 at TD Arena at the College of Charleston, will focus on Emerging Tech, Business Growth, Marketing, Web3, NFTs, Blockchain, Crypto, the Metaverse, Cybersecurity and beyond. Leaders from Oracle, IBM, Vayner NFT, SCRA, Citrix, Accenture, Elevation, Atlanta Hawks, Interloop, Revolution Growth, TriNet, MOONDOG animation, SC Department of Commerce, Netflix Gaming and more will participate.
We are only 15 days away from the 10th-annual Summit! Get ready for a heady bevy of top-shelf speakers, a POAP and NFTs galore.
DIG SOUTH Tech Summit, the South's first and foremost event connecting leading global brands to the South's most scalable startups, today announced its 2022 speaker lineup featuring 74 leading executives, 30 startups and 25 Web3 experts. The Summit provides the contacts, content and capital opportunities mid-market companies and the region's most scalable startups need to succeed.

As a special feature in keeping with DIG SOUTH's role as the region's leading tech event innovator, DIG SOUTH Tech Summit will launch the first onsite NFT Gallery at a major Charleston event plus the first POAP NFT. Featuring 50+ global artists and curated by Elevation, attendees are invited to peruse the collection, purchase NFTs directly from artists, and download DIG SOUTH's free POAP. POAPs are digital tokens minted on a blockchain network to commemorate special occasions. They are collected in digital wallets as tokenized experiences that can also activate future benefits. DIG SOUTH's POAP and NFT Gallery will mark the 10th anniversary of the Summit and unlock special prizes, discounts and benefits throughout the year-long celebration.

Now in its 10th year, DIG SOUTH Tech Summit is the only event purpose-built to grow the South's digital economy. The Summit invites the region's top executives, founders, entrepreneurs and leading global brands to convene in Charleston for three exciting days of networking, inspiration and strategic know-how. The 2022 Summit theme is "Resilience."

Scheduled for May 11-13 at TD Arena at College of Charleston and other select venues on the Charleston peninsula, the Summit will feature sessions on topics including Web3, Blockchain, DeFi, FinTech, NFTs, DAOs, Crypto, the Metaverse, HealthTech, Sustainable Tech, Transportation, Cybersecurity, Supply Chain, Investment Capital, Social Media, Influencers, AdTech, Video, Gaming, Streaming, Talent Attraction, Remote Workforce, Growth Strategies and more.

DIG SOUTH will also produce its annual Wild Pitch startup event within the Summit on Friday, May 13. Billed as "The South's Capitol of Capital," Wild Pitch will feature 31 early to growth-stage startups. Special programs for investors and startups include the Investor's Lounge, Speed-dating for Startups, Wild Pitch: Mainstage, Wild Pitch: Sidestage and more. View the lineup on the agenda at digsummit.com.

Summit headline speakers include:

Avery Akkineni, President, Vayner NFT
Avery leads the company's mission to build long-term strategic NFT projects for the world's leading intellectual property owners serving brands, celebrities, athletes and associations looking to incentivize and reward brand advocacy and customer loyalty. Avery previously led VaynerMedia's expansion into APAC, growing a team from 0-150+, opening offices in Singapore, Bangkok, Tokyo, and Sydney, and was awarded SEA Independent Agency of the Year, within 2 years. Prior to joining Vayner, she spent six years working at Google, in both Silicon Valley and New York City. Avery will drive meaningful cultural relevance for others to unlock the potential of one of the biggest technology shifts of our time.

Melissa McGhie Proctor, EVP & CMO, NBA Atlanta Hawks & State Farm Arena
Proctor oversees the day-to-day operations of the club's marketing, Hawks Studios, live experience and production, brand merchandising, creative services, corporate social responsibility, brand communications and basketball development teams. She also works closely with executive leadership to provide strategy for the organization.

Robert Tercek, Founder & CEO, General Creativity
Robert Tercek is an award-winning author and the world's leading authority on dematerialization and the virtual economy. He has supervised the launch of new digital services that are used by hundreds of millions of people every day, including:
– The world's first streaming video on mobile phones
– The world's largest live educational program on the Web
– The first animated multimedia games for personal computers and mobile
– The first multiplayer online games

Jay Bailey, President & CEO, Russell Innovation Center for Entrepreneurs in Atlanta
Since 2018, Jay Bailey has been disrupting the way entrepreneurship works. Today, Jay is the leader and architect of the largest Black entrepreneurship center in the country. He is challenging the status quo to take inclusive innovation from idea to reality. As he does, he's helping to ensure equitable opportunities for Black business owners and multiplying prosperity for the Black community.

Tim Minahan, EVP, Business Strategy & CMO at Citrix
Minahan has a proactive role in helping to drive focused strategic initiatives at Citrix and the company's overall business strategy. In addition, he leads global marketing strategy and operations for the company's vision of securely delivering the world's most important apps and data to enable people and businesses to work better. A technology industry veteran who specializes in defining new markets and positioning companies to own them, Minahan has served in a broad range of business leadership roles at leading enterprise software, cloud, and services firms. He most recently spearheaded SAP's successful transition to the cloud as CMO of the company's Cloud and Line of Business unit. Minahan joined SAP when the company acquired Ariba, where he was SVP of Business Network Strategy and global CMO.

A sampling of additional speakers includes:
Dan Lehrich, General Manager, Netflix Gaming
Melissa Sassi, Director, IBM Hyper Protect Accelerator
Nancy Hilliker, VP, Revolution Growth
Jason Williamson, VP, Oracle for Startups and Oracle for Research
Carolyne LaSala, Managing Partner/Software, Data Science, Good Growth Capital
Carrie Jaquith, Global Head of Product, Abaxx Technologies
Jeremy Woodlee, Managing Director, Accenture
Ben Davis, CEO, MOONDOG animation studios
Matthew D. Pardieck, Managing Principal, Harbour Wealth Management Group
Tony del Fierro, Chief Product & Commercialization Officer, Choice Bank
Frances L. Webster, CEO, Walrus
Nick Jordan, Founder, Smashing Boxes
Peter Liu, Managing Partner, Revelry Venture Partners
Frost Li, Founder & CEO, Social Chat
Brett Rakestraw, Director of Strategy at Elevation
Jason Oates, Chief Business Officer, LiveIntent
Alex Gonzalez, Producer & Host, the Disruptor Studio
Jon Parise, Giglabs CNN NFT Collection, Dapper, Flow Blockchain
*View the full lineup of sessions, speakers, sponsors and shindigs at digsummit.com.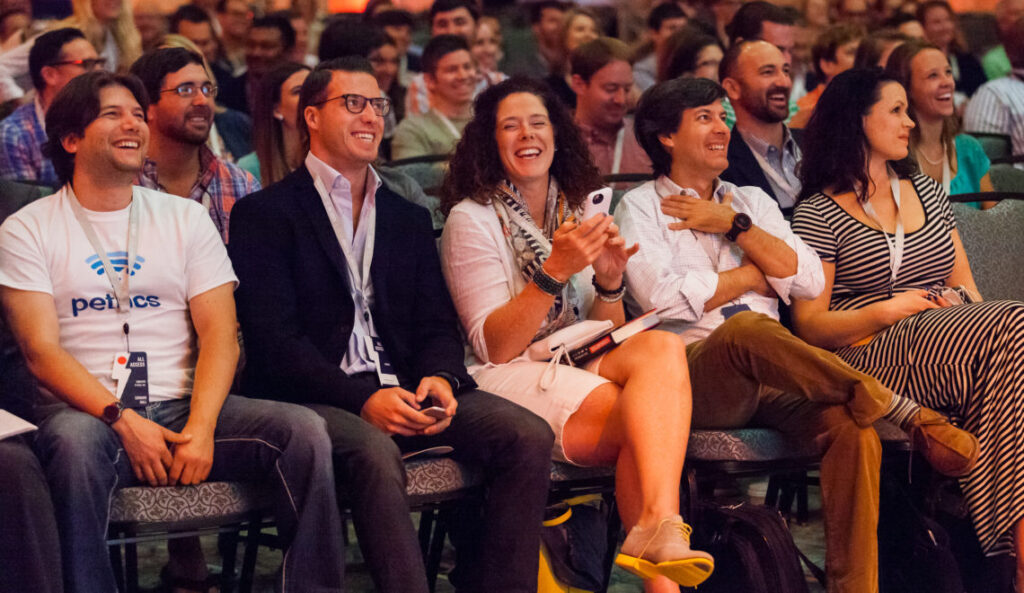 "Now in its 10th year, DIG SOUTH is the only event purpose-built to grow the South's digital economy. The Summit invites the region's top executives, founders, entrepreneurs and leading global brands to convene in Charleston for three exciting days of networking, inspiration and strategic know-how. The 2022 Summit theme is 'Resilience.'"  Read more at GritDaily here.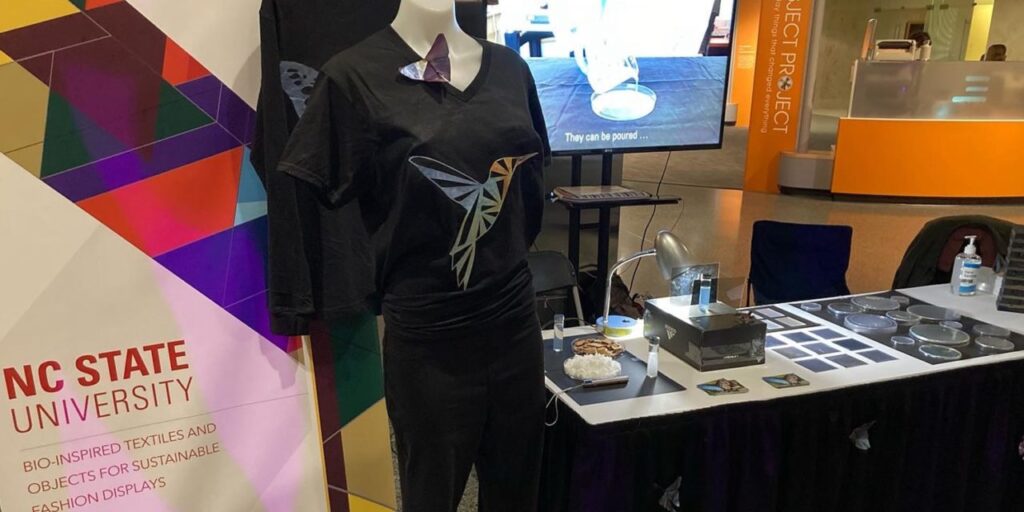 TECH NEWS IN THE SOUTH
RALEIGH – While color is one of the primary indicators of sales success within the fashion industry, it's also one of the world's largest sources of water pollution. At NC State, researchers from the College of Natural Resources and the Wilson College of Textiles have developed a process that could someday solve this problem — and it involves the use of nanoscopic particles extracted from wood. Nanocellulose is a naturally occurring substance extracted from cellulose — the main substance of a plant's cell walls. It's divided into two types: nanocrystals and nanofibrils, both of which are biodegradable and non-toxic. With funding from the Research Opportunity Seed Fund Program at the Wilson College of Textiles, Lavoine and her collaborators have developed a process that allows them to use nanocellulose to produce clothing items with iridescent features resembling the rainbow-hued shimmer seen on fish scales, bird feathers and insect bodies. Read more.

ATLANTA – Atlanta donation platform Charityvest has garnered more investor support to reach its goal — enable $100 million in donations to charities. Charityvest, a donation platform managed by financial technology startup Vennfi Inc., raised a $2.2 million seed round from mission-driven firm DURO VC, Jackson Healthcare CEO Rick Jackson and UMANA Family Office CEO Ba Minuzzi. The funding will be used to develop a mobile app and add more community-giving features, said Charityvest CEO Stephen Kump. It will also help the company work with charities on fundraising initiatives and market the platform through personal finance influencers. Charityvest, a 2021 Atlanta Inno Startups to Watch honoree, has $5.9. million in investments. The purpose of the company is to create tools to help people give to charity through a simple platform with low fees, Kump said. The platform allows people to create tax-deductible accounts to donate to charities and keep track of the amount in consolidated tax receipts. The minimum donation amount is $20. It includes donation options for more than 1.4 million U.S.-based nonprofits with cash or cryptocurrency. Check it out.

LOUISVILLE – Five projects have been selected for the second round of the University of Louisville's Pandemic-Related Product Acceleration & Responsive Entrepreneurship Program, or PRePARE. This program aims to solve the long-term health, economic and societal problems resulting from the Covid-19 pandemic, according to a UofL News posting. This second round awards funding, training and other development support for UofL researchers with companies and members of the community to scale up innovative ideas. The end goal is to grow existing companies or spin up new ones to bring those ideas to market, the post said. PRePARE announced its first round of projects in December 2021. They received project management, entrepreneurial support and up to $50,000 in direct costs to fund product development at UofL. In its second round, the program selected three new projects and awarded additional funding to two existing ones. Read more about the projects.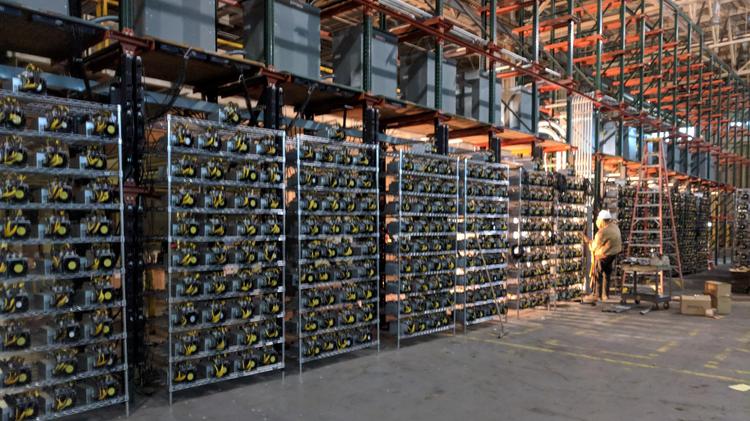 IT'S THE WEB 3 BEAT:
BLOCKCHAIN + CRYPTO + NFTs + DAOs + METAVERSE & BEYOND
COLORADO FIRM INVESTING OVER $300 MILLION FOR BITCOIN MINING, HOSTING SITE SOUTH OF DALLAS
A public company focused on bitcoin mining and hosting plans to invest over $300 million in a site south of Dallas. Colorado-based Riot Blockchain has unveiled a development in Navarro County, located about one hour south of Dallas. It would add to another site in Texas. This first phase of the new effort in Navarro County will be for $333 million and is scheduled to be invested over this year and into the first quarter of 2024. It includes land acquisition, site preparation and construction of buildings.
"Navarro County is where the company found surplus energy located in a community that welcomed Riot's arrival," a spokesperson said separately. The company, which will use immersion-cooling infrastructure and technology, said the initial effort would be for 400 megawatts of power with room for up to about 1 gigawatt, in the statement. The initial phase is anticipated to bring about 270 "direct jobs," it said. Check it out.

VOLUNTEER AT DIG SOUTH
Want to meet tech executives, founders and top-shelf speakers with deep domain expertise? Get a great job? Or maybe just hang with the cool innovator kids and jet about Charleston? Excellent. Volunteer for DIG SOUTH Tech Summit. Spaces limited. Email info@digsouth.com for details.
SPONSOR THE SOUTH'S TOP TECH SUMMIT 
Get the contacts, content and capital your company needs to succeed at DIG SOUTH Tech Summit this May 11-13. A few sponsored sessions and stages remain, host a happy hour, showcase with an exhibitor booth or get creative with the DIG Team. Don't miss this opportunity to position your brand front and center as a leader in the region. Request a sponsor deck or contact us by emailing info@digsouth.com for details.
SPEAK YOUR MIND & WIN A BADGE!
DIG SOUTH wants to know what you think and is offering a golden ticket for those pearls of wisdom. Dangerous, we know. Please take our 2-minute survey – found here –  and one lucky duck will win a free badge to DIG SOUTH Tech Summit, May 11-13. Thanks!