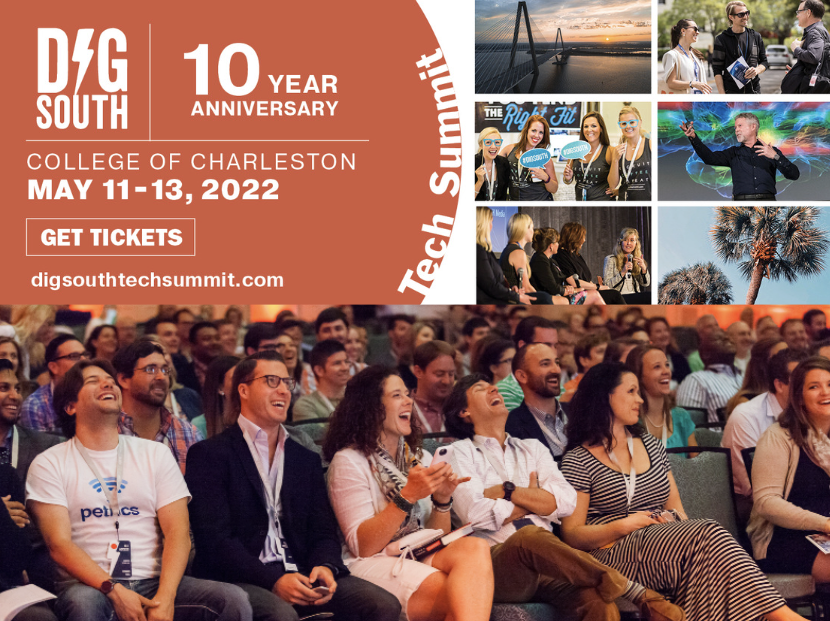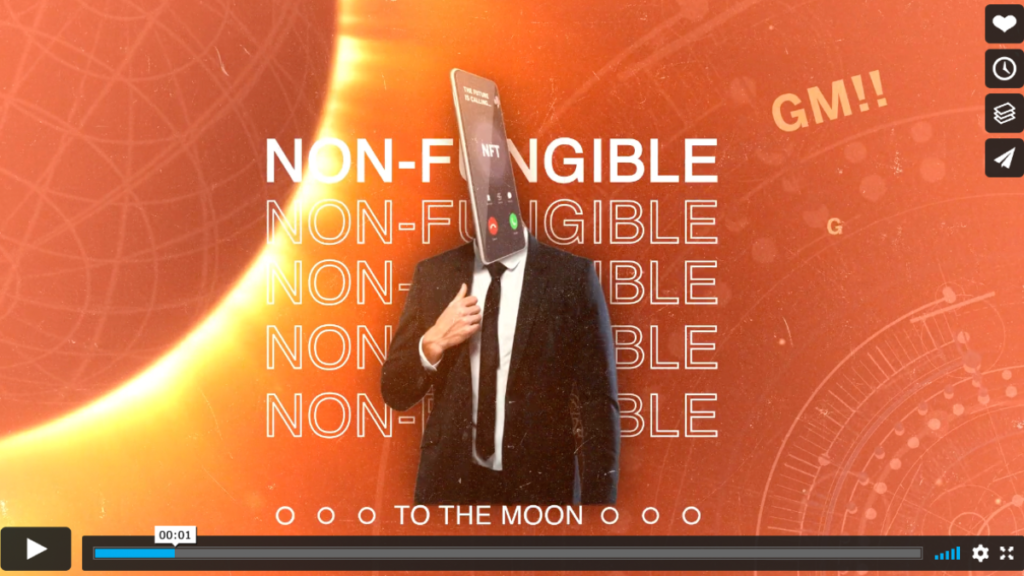 SUMMIT KEYNOTES EXPERTS IN WEB3, NFTS, REMOTE WORKING, NBA MARKETING + COMEDY IMPROV!
DIG SOUTH Tech Summit, the South's first and foremost event connecting leading global brands to the South's most scalable startups, is bringing you 74 leading executives, 30 startups and 25 Web3 experts. The Summit delivers the contacts, content and capital opportunities mid-market companies and the region's most scalable startups need to succeed.
As a special feature in keeping with DIG SOUTH's role as the region's leading tech event innovator, DIG SOUTH Tech Summit will launch the first onsite NFT Gallery at a major Charleston event plus the first POAP NFT. Curated by Atlanta's Elevation, the gallery will feature 24+ global artists and 91 NFTs. Watch the promo!

Attendees are invited to peruse the collection, purchase NFTs directly from artists, and download DIG SOUTH's free POAP. POAPs are digital tokens minted on a blockchain network to commemorate special occasions. They are collected in digital wallets as tokenized experiences that can also activate future benefits. DIG SOUTH's POAP and NFT Gallery will mark the 10th anniversary of the Summit and unlock special prizes, discounts and benefits throughout the year-long celebration.
Scheduled for May 11-13 at TD Arena at College of Charleston and other select venues on the Charleston peninsula, the Summit will feature sessions on topics including Web3, Blockchain, DeFi, FinTech, NFTs, DAOs, the Metaverse, HealthTech, Sustainable Tech, Transportation, Cybersecurity, Supply Chain, Investment Capital, Social Media, Influencers, AdTech, Video, Gaming, Streaming, Talent Attraction, Remote Workforce, Growth Strategies and more.
DIG THE KEYNOTES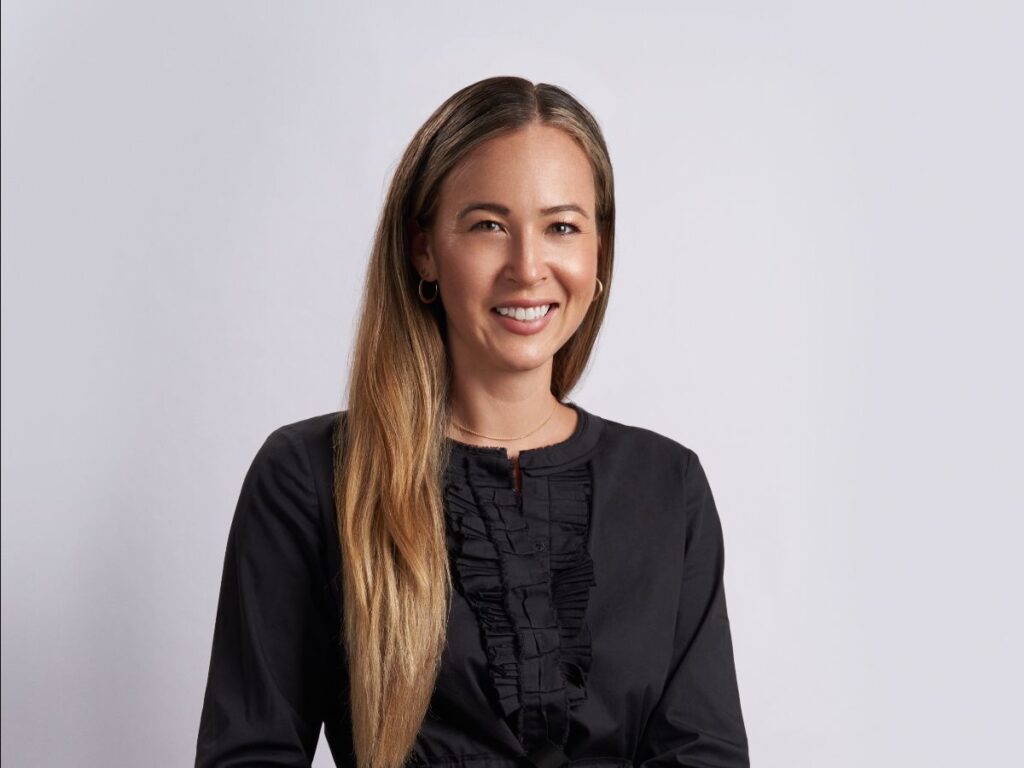 Avery Akkineni, President, Vayner NFT
Avery leads the company's mission to build long-term strategic NFT projects for the world's leading intellectual property owners serving brands, celebrities, athletes and associations looking to incentivize and reward brand advocacy and customer loyalty. Avery previously led VaynerMedia's expansion into APAC, growing a team from 0-150+, opening offices in Singapore, Bangkok, Tokyo, and Sydney, and was awarded SEA Independent Agency of the Year, within 2 years. Prior to joining Vayner, she spent six years working at Google, in both Silicon Valley and New York City. Avery will drive meaningful cultural relevance for others to unlock the potential of one of the biggest technology shifts of our time.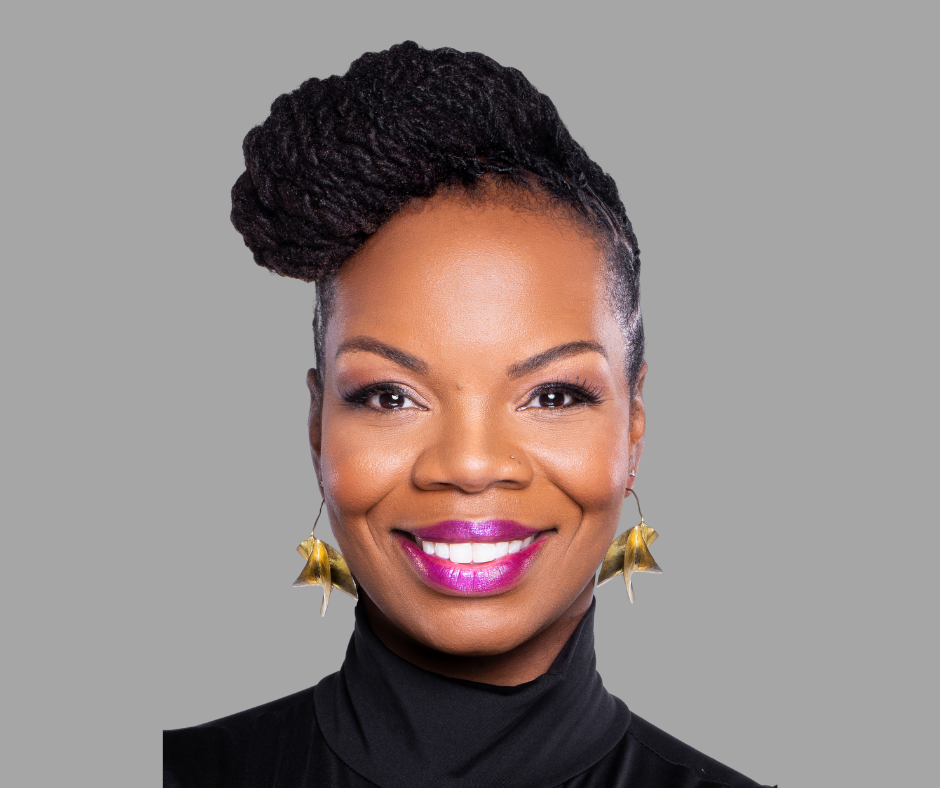 Melissa McGhie Proctor, EVP & CMO, NBA Atlanta Hawks & State Farm Arena
Proctor oversees the day-to-day operations of the club's marketing, Hawks Studios, live experience and production, brand merchandising, creative services, corporate social responsibility, brand communications and basketball development teams. She also works closely with executive leadership to provide strategy for the organization.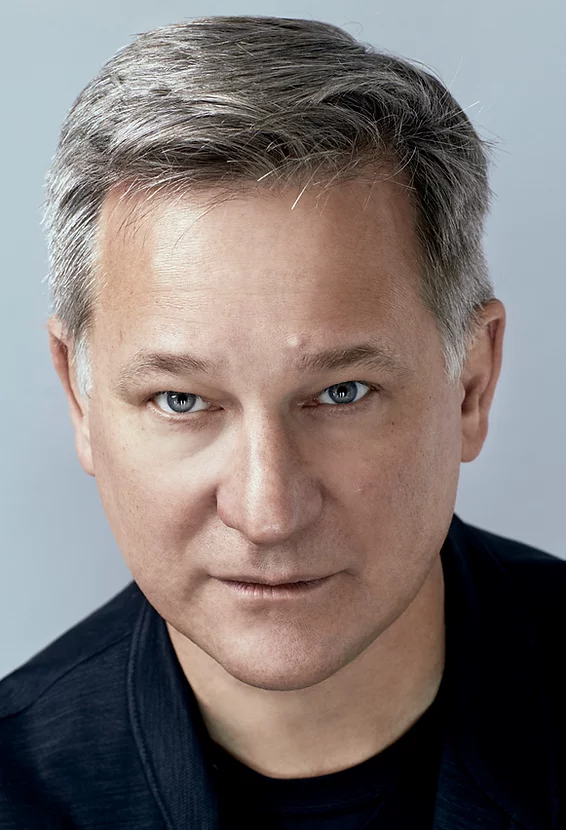 Robert Tercek, Founder & CEO, General Creativity
Robert Tercek is an award-winning author and the world's leading authority on dematerialization and the virtual economy. He has supervised the launch of new digital services that are used by hundreds of millions of people every day, including:
– The world's first streaming video on mobile phones
– The world's largest live educational program on the Web
– The first animated multimedia games for personal computers and mobile
– The first multiplayer online games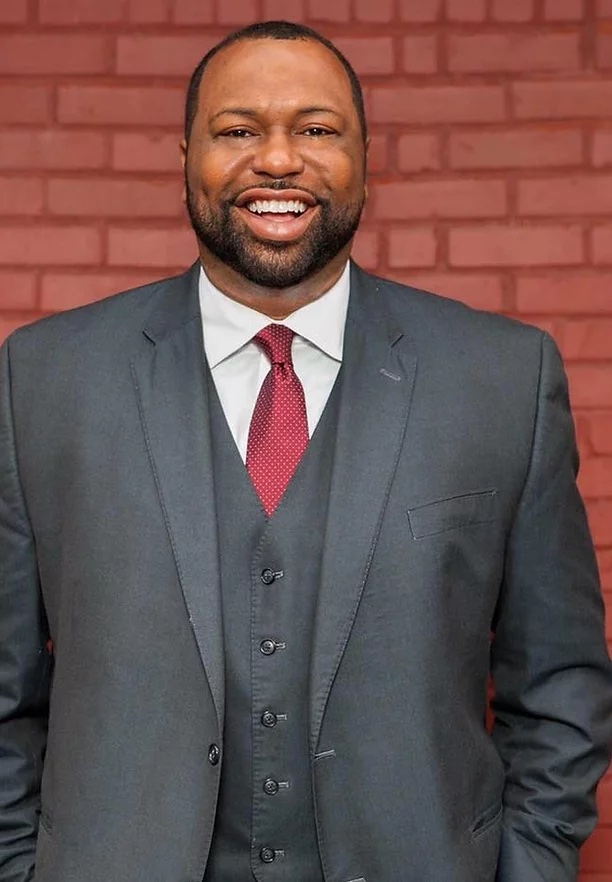 Jay Bailey, President & CEO, Russell Innovation Center for Entrepreneurs in Atlanta
Since 2018, Jay Bailey has been disrupting the way entrepreneurship works. Today, Jay is the leader and architect of the largest Black entrepreneurship center in the country. He is challenging the status quo to take inclusive innovation from idea to reality. As he does, he's helping to ensure equitable opportunities for Black business owners and multiplying prosperity for the Black community.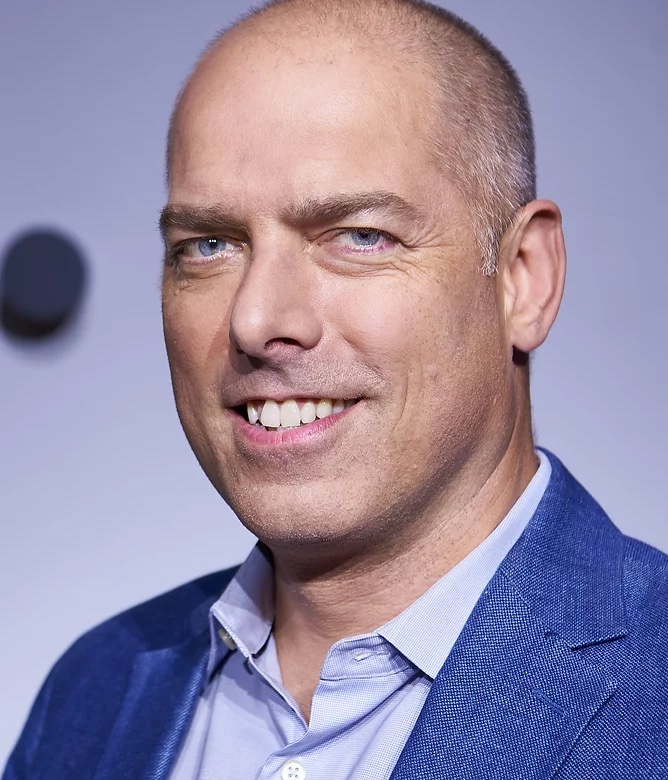 Tim Minahan, EVP, Business Strategy & CMO at Citrix
Minahan has a proactive role in helping to drive focused strategic initiatives at Citrix and the company's overall business strategy. In addition, he leads global marketing strategy and operations for the company's vision of securely delivering the world's most important apps and data to enable people and businesses to work better. A technology industry veteran who specializes in defining new markets and positioning companies to own them, Minahan has served in a broad range of business leadership roles at leading enterprise software, cloud, and services firms. He most recently spearheaded SAP's successful transition to the cloud as CMO of the company's Cloud and Line of Business unit. Minahan joined SAP when the company acquired Ariba, where he was SVP of Business Network Strategy and global CMO.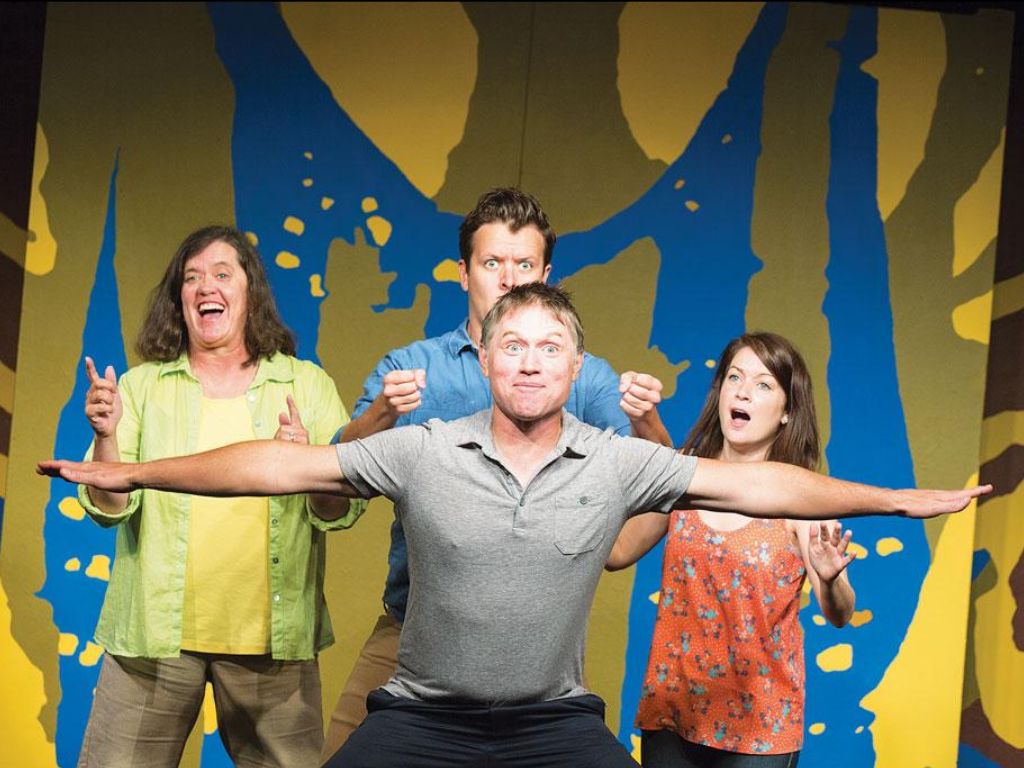 Theatre 99 Comedy Improv Opens the Summit Friday, May 13
And for something a little out of the ordinary … it's time to improvise!
Theatre 99 has been Charleston's Home for Improv Comedy since 2000. They produce improv comedy shows year round for Charleston area locals and visitors. Their fast paced comedy shows are based entirely on audience suggestion, so every show is different!
Theatre 99 founded The Charleston Comedy Festival in 2005 and Piccolo Fringe in 2001. Theatre 99's Improv Training Program has introduced improv to thousands through improv classes and corporate workshops. They are excited to be a part of DIG SOUTH Tech Summit this year!
*View the full lineup of sessions, speakers, sponsors and shindigs at digsummit.com.
VOLUNTEER AT DIG SOUTH
Want to meet tech executives, founders and top-shelf speakers with deep domain expertise? Get a great job? Or maybe just hang with the cool innovator kids and jet about Charleston? Excellent. Volunteer for DIG SOUTH Tech Summit. Spaces limited. Email info@digsouth.com for details.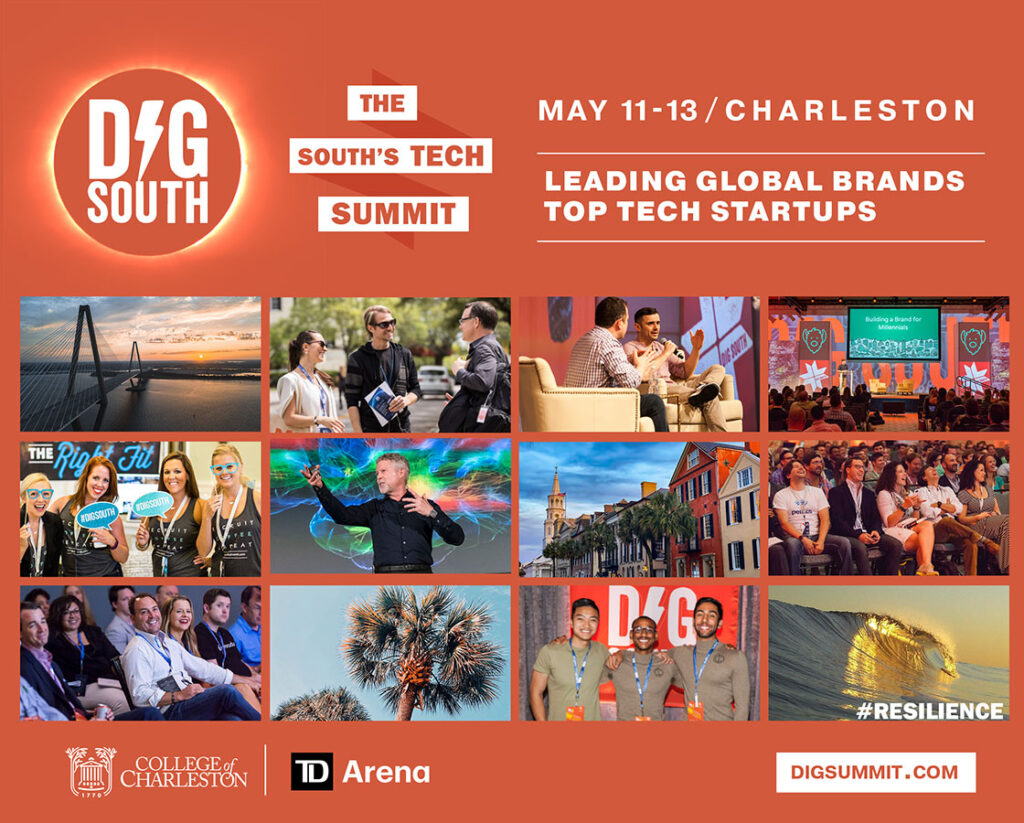 AND DON'T MISS THE BEST TECH SHINDIGS IN TOWN – NEXT WEEK!
Yes, the sessions will be superb … and at the end of the day you're going to want to continue the conversation and merriment romping around the Charleston Peninsula with your new friends from DIG SOUTH Tech Summit. Register for Shindigs and Sponsored Happy Hours in your Whova App today!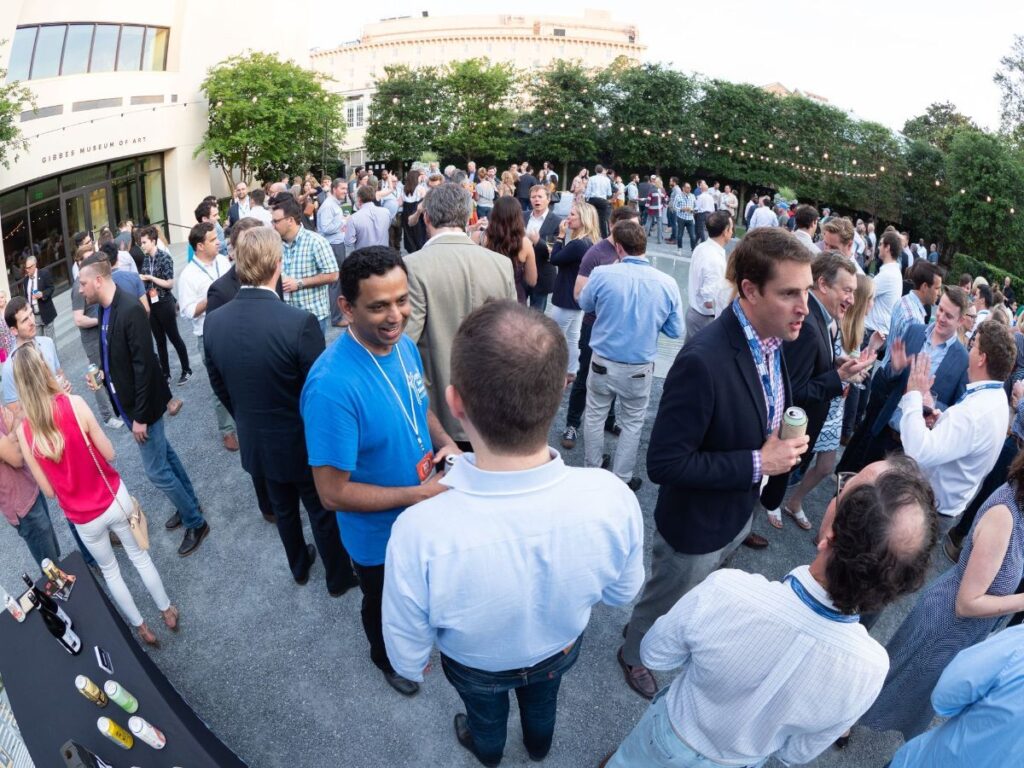 The Summit Launches with DIG SOUTH's Classic "Upload Charleston" Shindig
When: Wednesday, May 11, 2022 (6:00-8:00 PM)
Where: Rivers Green at College of Charleston, corner of Coming and Calhoun Streets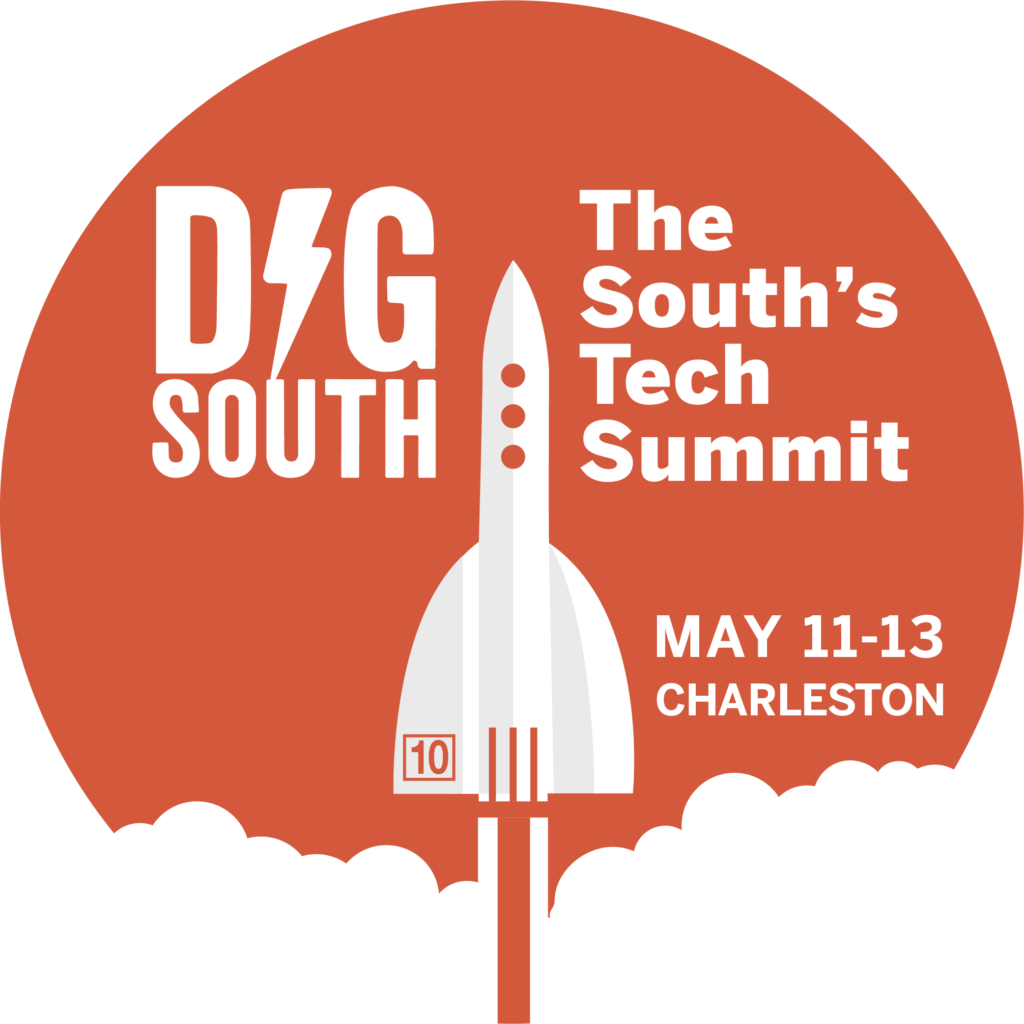 "Resilience" Shindig Featuring the Stylings of One-Man-Theremin Band Keith Bradshaw
When: Thursday, May 12, 2022 (4:30-5:30 PM)
Where: Stage 3: Hospitality Suite, 3rd Floor of TD Arena
Register: digsummit.com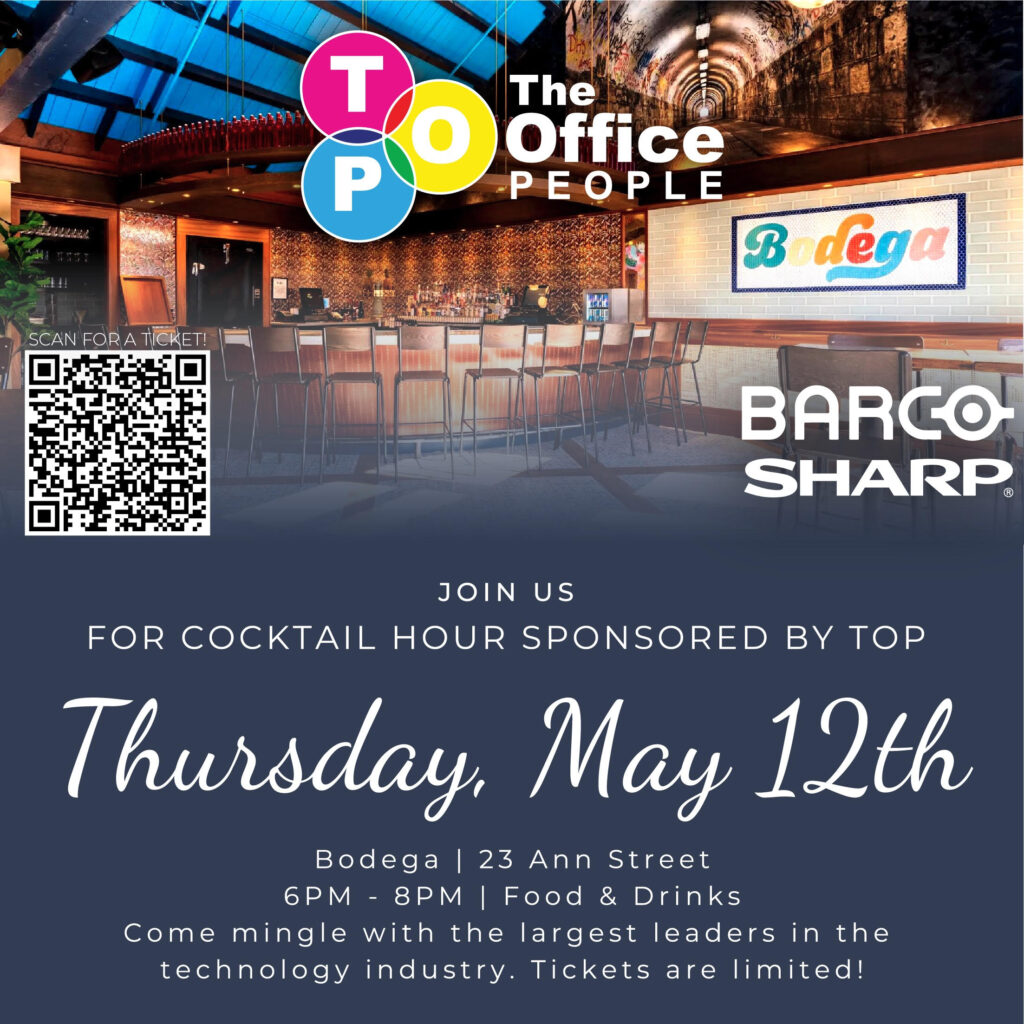 The Office People Showcase Happy Hour
When: Thursday, May 12, 2022 (6:00-8:00 PM)
Where: Bodega, 23 Ann Street, downtown Charleston
Register Here!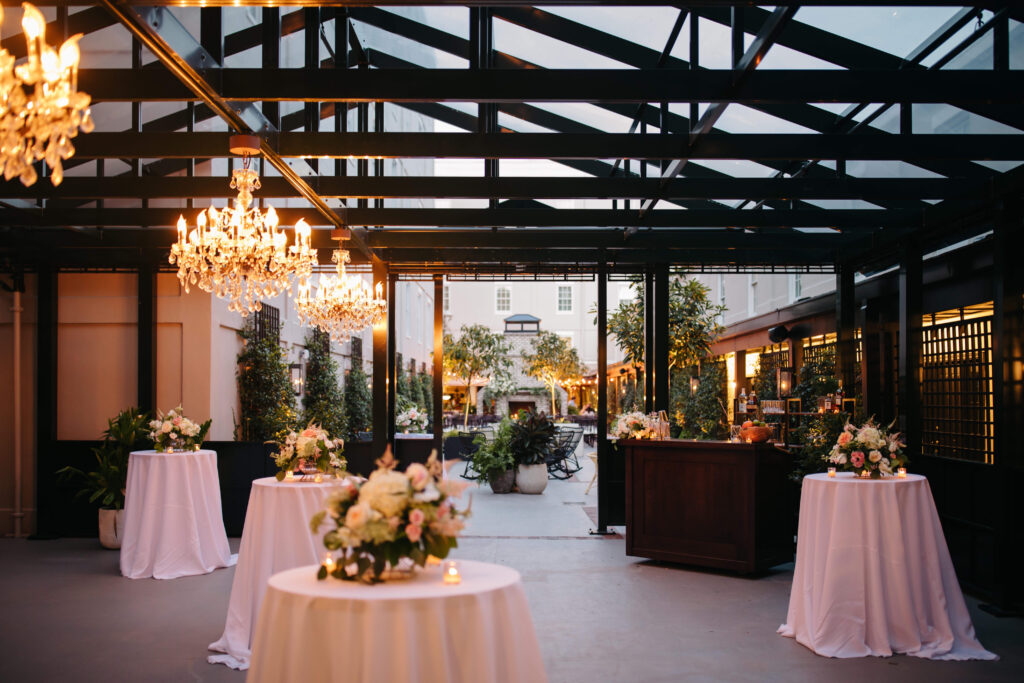 Pantheon Happy Hour at Hotel Emeline
When: Thursday, May 12, 2022 (6:00-8:00 PM)
Where: Hotel Emeline, 181 Church St, downtown Charleston
Join us for drinks and apps and connect with other DIG SOUTH attendees to recap the day!
DIG THIS SPECIAL EXHIBITOR FEATURE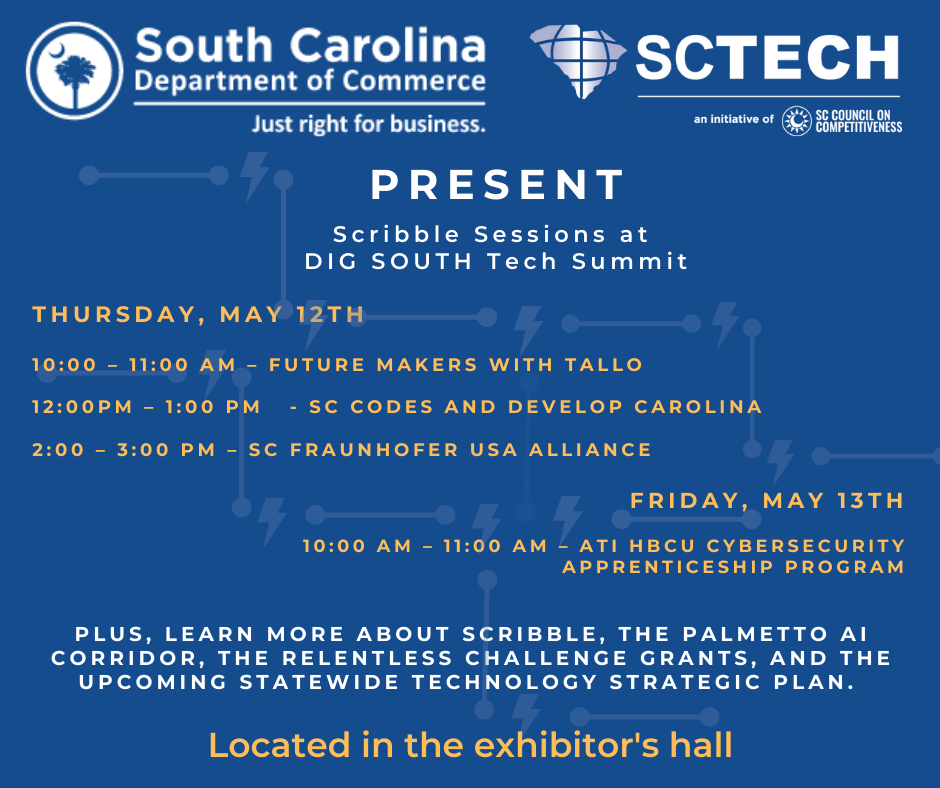 South Carolina is invested in the relentless pursuit of transformational ideas. Join the SC Department of Commerce Office of Innovation and statewide partner SC Tech at their booth to learn about SC-based programs for the tech and innovation economy. Our partners — including SC Codes, Develop Carolina, the SC Fraunhofer USA Alliance and more — will also share information about their initiatives from our booth on a rotating basis Thursday and Friday.
In addition to featuring organizations who are creating programs and solutions for workforce development, collaborative research and marketing SC innovation, we'll also have information on how you can pursue a Relentless Challenge grant and contribute to the state's 3+ year Tech Strategic Plan. Plus, learn more about Scribble (South Carolina's Innovation Hub), the Palmetto AI Corridor and the upcoming Statewide Technology Strategic Plan.
To stay up-to-date on innovator insights and SC innovation news, sign up for Scribble's newsletter here"
SPONSOR THE SOUTH'S TOP TECH SUMMIT 
Get the contacts, content and capital your company needs to succeed at DIG SOUTH Tech Summit this May 11-13. A few sponsored sessions and stages remain, host a happy hour, showcase with an exhibitor booth or get creative with the DIG Team. Don't miss this opportunity to position your brand front and center as a leader in the region. Request a sponsor deck or contact us by emailing info@digsouth.com for details.