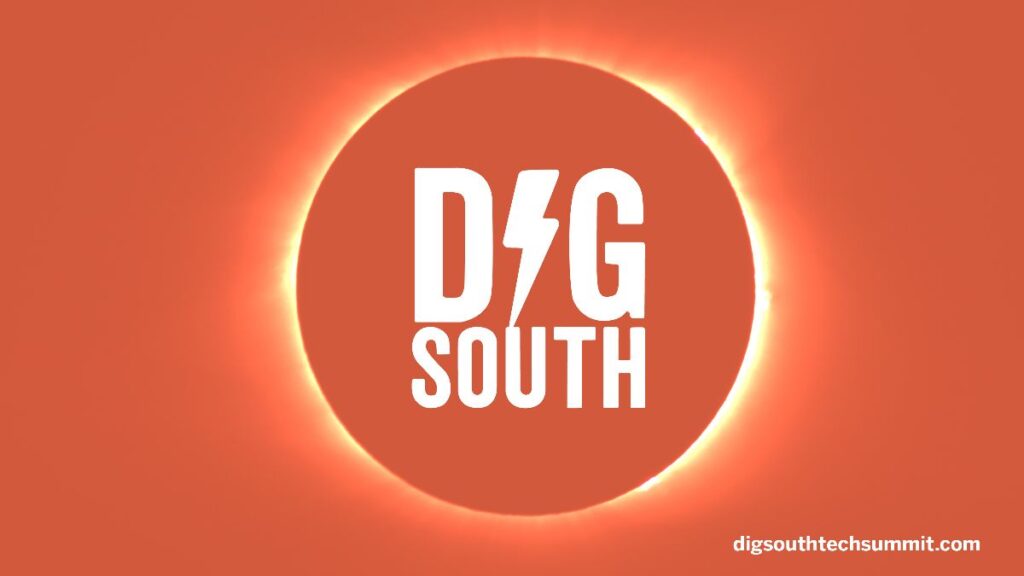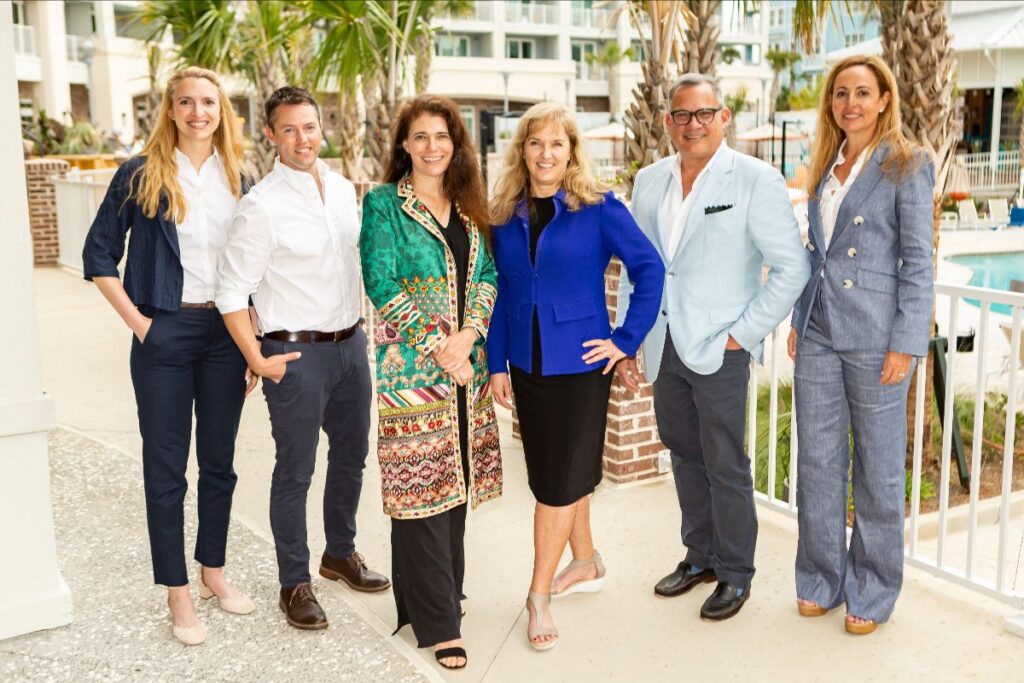 GOOD GROWTH CAPITAL ANNOUNCES $102M+ CLOSE OF OVERSUBSCRIBED THIRD FUND AT DIG SOUTH TECH SUMMIT
CHARLESTON – Good Growth Capital announced at DIG SOUTH Tech Summit hosted by the College of Charleston the close of its oversubscribed third fund at $102 million. The new fund is the largest in the history of South Carolina. Good Growth Capital is the most active venture capital firm in the state and now one of the largest early-stage funds in the Southeast. Good Growth Capital invests in pre-seed through Series B investments in biomedical and health sciences, green tech, data science, and hard sciences in the US and Europe. GGC is a DIG NATION member and DIG SOUTH Tech Summit sponsor.
Good Growth Capital is a majority women- and minority-owned firm known for investing early in complex technologies that are yielding top returns and for its double-bottom line as an impact investor, focusing on investing for the highest possible return while investing in companies that meet pressing societal needs. Good Growth Capital's first fund, a 2017 vintage, is projected to earn top-decile returns over the life of the fund. Good Growth's Managing Partners are 60% female and 20% Latino, and the firm reports more than 75% of Good Growth Capital's portfolio is led by founders from diverse backgrounds. Good Growth has four Managing Partners in Charleston, SC and one in Boston. It also has a London office and a network of venture partners and advisors in multiple US locations.
"When Maureen Stancik Boyce and I started the fund, our goal was to develop a team we would want to work with as entrepreneurs, and also the kind of fund we wanted to invest in ourselves," said Good Growth Capital Managing Partner and Founder Amy Salzhauer. Boyce and Salzhauer had previously started multiple tech companies together and have worked together for 23 years. "Now that we've proven our thesis of backing founders who traditional venture investors failed to identify and helping their companies develop into market leaders, our oversubscribed fund close is an exciting sign of validation for our business model and for our strategy."
Managing Partners David Mendez, Carolyne LaSala and John Osborne round out Good Growth's leadership team, which focuses on both operational and technical expertise. Together the Managing Partners have started 18 entities worth billions of dollars. They are joined by a team of Venture Partners and Advisors that have started another 30+ companies, including Neil Breyer PhD, Michael DeHart, Krisztina 'Z' Holly, Joe Hurd, Kathleen Kennedy, Dr. Andrew McMarlin, Dr. Catherine Mohr, Dr. Lawrence Olanoff, Jonathan Ozeran, Patrick Rivelli, Dr. Lonny Yarmus, Lita Nelsen, Rob Poor PhD, Regina Fife, J. Henry White, and Ken Zolot.
"We've watched as CEOs, entrepreneurs and the companies they lead flourished, and our team is looking forward to partnering with another generation of founders to build industry disruptors and new market leaders," Maureen Stancik Boyce, PhD, Good Growth Capital Managing Partner and Founder.
Prior investments from Good Growth Capital include SkyHawk Therapeutics, a drug discovery and development company; Republic, a regulated crowdfunding platform that matches startups to investors seeking early-stage equity investment opportunities; and Swift Solar, which develops lightweight solar panels.
"This is the future of venture capital," says Good Growth Managing Partner David Mendez. "We don't need to give these founders any preference, just a level playing field. Their fantastic growth and returns speak for themselves."
"The announcement of Good Growth Capital's $102M fund at the Summit is what DIG SOUTH is all about – helping scalable companies and founders succeed in the South," said DIG SOUTH founder Stanfield Gray. "DIG SOUTH is honored to have Good Growth Capital as an essential member of our DIG NATION member community, a sponsor of the 2022 DIG SOUTH Tech Summit, and a tremendous supporter of startups in the Charleston region and beyond."
"As the host partner for DIG SOUTH's Tech Summit, the College of Charleston is proud to be the site where Good Growth Capital is making public the close of its oversubscribed third fund, and we are also proud to play a small role in this history-making moment," said Andrew Hsu, president of the College of Charleston. "Being 252 years old, this campus is no stranger to history-defining moments."
About Good Growth Capital
Good Growth Capital is a majority women and minority-managed early-stage venture capital firm with offices in Charleston, SC and Boston, MA, that funds transformative start-ups in sectors including health tech, green tech and data sciences. Good Growth Capital is the most active venture fund in the state of South Carolina. Good Growth Capital is majority women-owned and managed and its funds meet both ESG and UNSDG impact goals. Learn more about our strategy and our portfolio at their website:
https://www.goodgrowthvc.com/.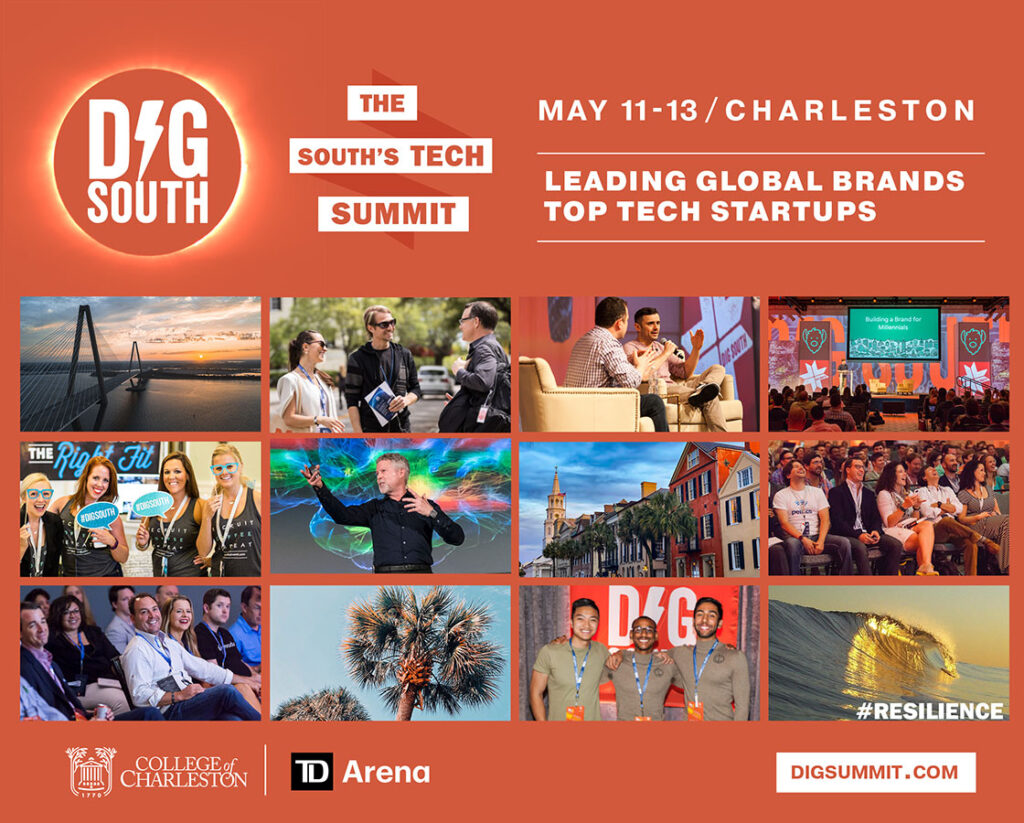 FLASHBACK TO THE BIG SUMMIT #10
The 10th-anniversary of DIG SOUTH Tech Summit was a roaring success thanks to you, DIG NATION! Our fearless tech tribe of members, speakers, founders, investors, executives, experts and other supporters enjoyed 2.5 days of knowledge, know-how and revelry in beautiful Charleston, primarily at the College of Charleston TD Arena.  

Highlights included Robert Tercek's brilliant opening keynote on Web3 and what's next in computing, Atlanta Hawks executive Melissa Proctor's "Ball Girl to CMO" story, the spectacular DIG SOUTH NFT gallery sponsored and curated by Elevation, the Upload Charleston Shindig sponsored by Charleston County Economic Development and held on the gorgeous Rivers Green at College of Charleston, plus three bumping happy hours filled to the gills – including one hosted at Bodega by our amazing partner The Office People along with Barco and Sharp, and the other held at Hotel Emeline by our most excellent sponsor Pantheon!

A heart-felt thank you to all of our partners and sponsors and everyone who attended. Host partner College of Charleston truly delivered a brilliant venue in TD Arena, and Todd St. Onge's TEC crew along with Lazer Catcher made the screens, lighting, sound and immersive digital projections sparkle!

The DIG Team can't express enough how grateful we are to have survived the pandemic and grown the DIG NATION community over the past decade into the South's most thriving tech tribe.

Miss out on the fun and stellar networking? No worries, we've got the instant replay for you right here. And you are welcome to join DIG NATION and tap into the community at anytime. Year-round contacts, content and capital opportunities are at your fingertips.
SPONSOR 2023 DIG SOUTH TECH SUMMIT TODAY – GET YEAR-ROUND BENEFITS 
Get the contacts, content and capital your company needs to succeed at DIG SOUTH Tech Summit next May 12-14, 2023. It's never too early to sponsor sessions, stages and happy hours, or showcase with an exhibitor booth. Our year-round benefits begin the day you sign up! Don't miss this opportunity to position your brand front and center as a leader in the region. Request a sponsor deck or contact us by emailing info@digsouth.com for details.