DIG THIS VIDEO
DIG SOUTH STORY OF THE DAY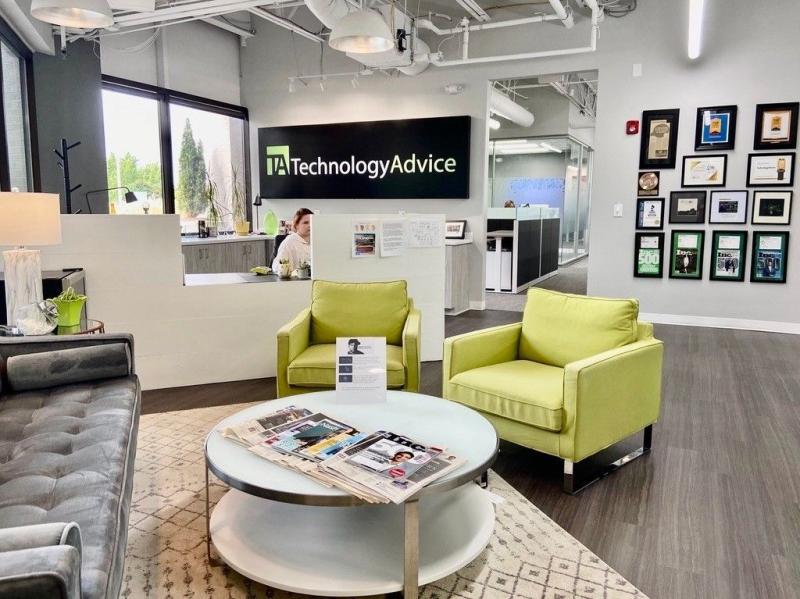 NASHVILLE — B2B Tech Marketing Firm To Create 350 Jobs. Tennessee Gov. Bill Lee, Department of Economic and Community Development Commissioner Stuart McWhorter and TechnologyAdvice, LLC officials announced today the company will invest $2.7 million to expand its headquarters and other back-office functions in Nashville.

TechnologyAdvice, a business-to-business (B2B) technology marketing platform, will create 350 new jobs in Davidson County over the next five years. Read More
(Tennessee Department of Economic and Community Development)
DIG THE DEAL FLOW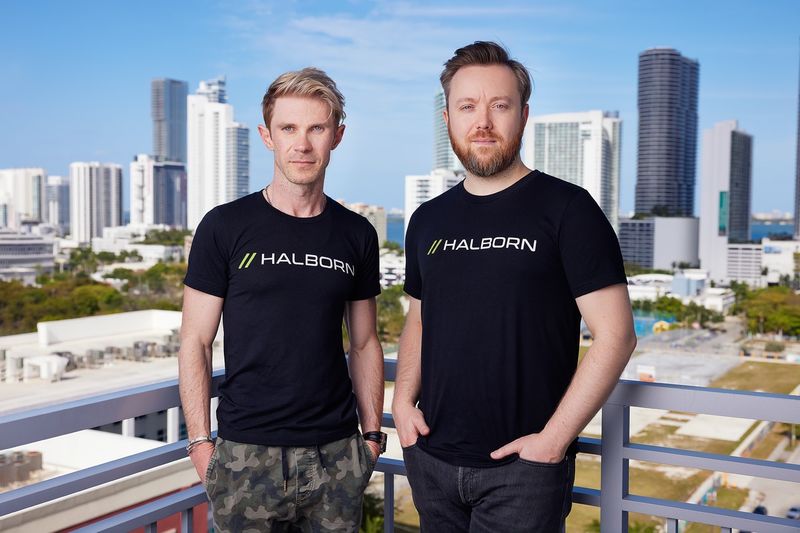 MIAMI – Blockchain Security Startup Halborn Raises $90 Million Despite Crypto Winter. The deal is an outlier in a climate where venture capital investing in crypto startups has slowed and digital currency prices have nosedived. 
Summit Partners led the Series A financing for Miami-based Halborn, which also included Castle Island Ventures, Digital Currency Group and Brevan Howard. DIG IT
(Hannah Miller, Bloomberg)
WINSTON-SALEM – Plakous Therapeutics looks to raise $10M for its work in regenerative medicine. After winning a total of $60,000 in the recent N.C. Bioneer Venture Challenge, Plakous Therapeutics has continued to line up funding to support its work in regenerative medicine.
The company took home first place in the statewide Bioneer competition, an initiative of N.C. Biotech, winning $40,000 in late June. Plakous, based in Winston-Salem, had been awarded $20,000 in late May as the regional winner from the Piedmont Triad. Keep Reading
(Lillian Johnson, Charlotte INNO)
DURHAM – Rick Vosburgh is changing what's possible when it comes to precise, accurate navigation. Now, in addition to backing from the U.S. Department of Defense, his Durham-based startup company Archaius, Inc., has raised $1.1 million with the expectation than an additional $1.5 million will flow into the company as well. Need More
(Jason Parker, WRAL TechWire)
DIG NATION MEMBER NEWS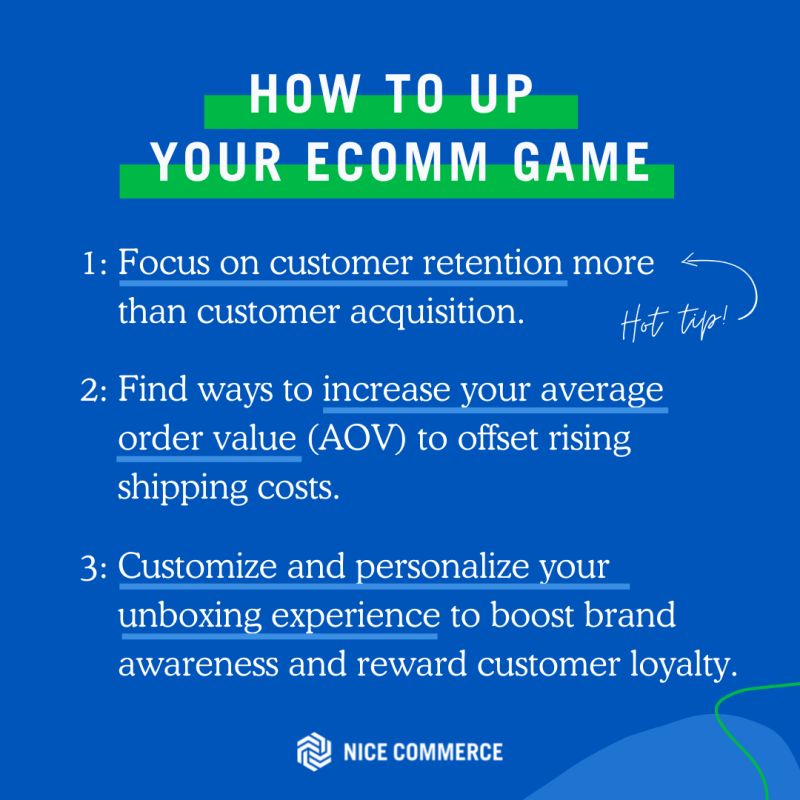 NICE COMMERCE – Bravo to Nice Commerce ???? For Kicking Off DIG's New "How To" Series. DIG NATION members we challenge you to "show and tell" your expertise with DIG SOUTH. Shoot a 30-second reel, create a graphic or write a 50-150 word post to keep the content flowing with DIG NATION. Join the fun.
SOUTH CAROLINA DEPARTMENT OF COMMERCE – Upgraded site selection tool offers complex data layers to spur business growth and investment. S.C. Commerce announced the launch of its new online site selection tool – LocateSC. The easy-to-use platform makes property listings and workforce data instantly accessible in a clear format that businesses, site selectors, realtors and other economic development stakeholders can utilize while making location decisions.
ESSENTIAL PERSONNEL – HR Tech heads to the fire station, thanks to this Wilmington-based startup Essential Personnel whose founders pitched at DIG SOUTH Tech Summit's Wild Pitch 2022. Scott Monroe noticed something important was missing when he left the Marine Corps and started his career as a firefighter. "The military does performance management, promotional processes, team building, and organizational structure really well. And I thought it would be similar on the civilian side with public safety. But it's actually the opposite. They just don't have the tools," he told Hypepotamus. "Accurate tracking of this type of data has life and death consequences," said Monroe. "Police Chiefs, fire chiefs, and sheriffs have tons of crime data, call data, and response data, but they don't have any good people data," Monroe added. His startup, Wilmington-based Essential Personnel, looks to fix that problem and provide "people data" for first responders and public safety agencies. 
MADLAD FILMS – Beers and sunshine! That's what the fellas (and DIG NATION members) MadLad Films needed after almost a year of working on Darius Rucker's new show, "Rucker's Reno." They mean that in that best way possible, but when you finally complete a year-long project, says co-founder Graham Ladd, a celebration is in order.
MadLad Films, co-owned by Graham Ladd and Ethan Kaiser, was hired by The Design Network to write, produce, film, and edit the series based in Charleston, South Carolina. The plot centers around Darius Rucker as he explores his Charleston hometown on a deeper level, learning more about the culture, people, and places that make this city so charming and one of the most sought-after places to live in the world. The full series premiered on Samsung TV, May 15, 2022, and on the Design Network, May 30, 2022.
Rucker's Reno Trailer – https://vimeo.com/689031157
Rucker's Reno on the Design Network – https://www.tdn.tv/ruckers-reno
But MadLadd is not just a film company that creates TV shows, they also launched a successful live event and marketing division to add to their growing video company. Take advantage of a special package of business testimonial videos, which have a proven ROI of up to 25x for their clients, today. Check a few of them out here: https://vimeo.com/showcase/7999781
———–
If you are looking for effective, strategically branded content, contact DIG NATION corporate member Mad Lad Films today.Learn More + Samples
TECH IN THE SOUTH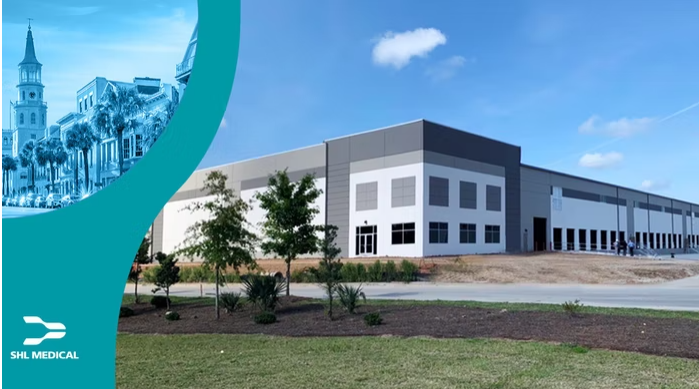 CHARLESTON – SHL Medical, a world-leading provider of drug delivery solutions, today announced plans to establish operations in Charleston County. The company's initial $90 million investment will create an estimated 165 new jobs.
With years of experience, the company uses top-notch technology to create auto injectors, pen injectors and innovative specialty delivery solutions that allow patients to self-inject at home. Keep Reading
(SC Commerce)
MIAMI – We've come a long way since little plastic toy soldiers. No large VC firm has embraced crypto and the digital world more than Andreessen Horowitz. Now the venture giant wants to imagine what a toy is in that world. Andreessen Horowitz led a $23 million investment in Miami-based OnChain Studios, the creator of "Cryptoys." Cryptoys brings NFT's to kids as colorful characters that can be part of an innovative platform for games and apps.
The studio also recently signed a multiyear partnership with Mattel—which also took part in this round—to bring its toys like Barbie and Hot Wheels to the metaverse. Need More
(Chris Metinko, Crunchbase)
ATLANTA – TechStars Atlanta welcomes 2022 Cohort marking 100 startups that have participated. While applications were open to startups from across the country, seven out of the ten startups in this year's cohort are actually already from Atlanta. Kim Mackenzie, Atlanta venture lead for Cox Enterprises, said that "didn't happen by accident; when we put out the call for applications, Atlanta showed up and brought its best." More
(Maija Ehlinger, Hypepopotamus)
REPLAY: DIG SOUTH TECH SUMMIT