DIG THIS VIDEO
Captured at DIG SOUTH Tech Summit last May, check out this video to explore the concept of digital asset exploitation as a multi-dimensional immersive experience within the experience of gaming and what that will mean for the user.
Kristina touches on the legal side of digital assets and Daniel tackles them from the creative side – creating a combined visual picture of content convergence as they currently view the landscape.
STORY OF THE DAY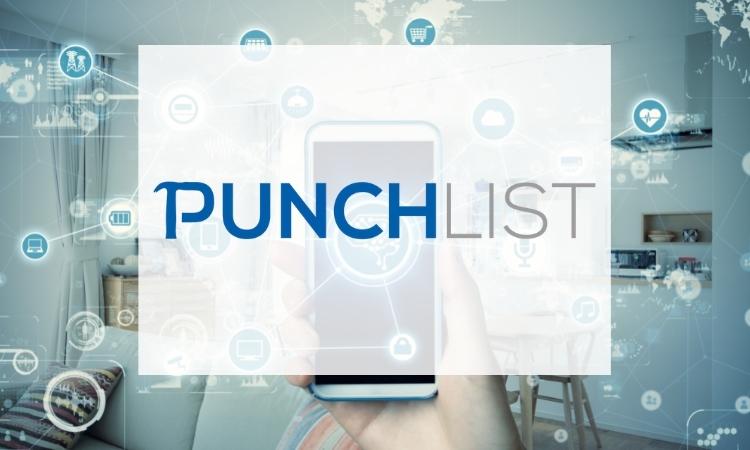 CHARLESTON – PunchListUSA Secures $39M Series A Funding Led By Sweetwater Private Equity and Morpheus Ventures. PunchListUSA, the first real estate platform to digitize home inspection data for instant estimates and online ordering of home repair services, today announced it has secured $39 million in investments led by Sweetwater Private Equity and Morpheus Ventures. Additional investors include Home Depot Ventures, Second Century Ventures, Palm Drive Capital, the Bielsky Family Office, IDEA Fund Partners, Meeting Street Capital, Solo Capital Management, VentureSouth, and a significant real estate operator and investor. *PunchlistUSA Co-founder Rich Estes is a longtime supporter of DIG SOUTH.
"We are building our team and technology to break down barriers. Our singular mission is to make homeownership more accessible and sustainable for the 220M owners in the U.S. This sizable, oversubscribed investment to accelerate our growth is an incredible vote of confidence in our ability to execute relentlessly, even in times of economic uncertainty," said Min Alexander, Co-Founder and Chief Executive Officer of PunchListUSA. "We are privileged to be partnering with industry-leading investors —a strong combination of growth capital and strategic funding– to launch the next phase of our journey to serve homeowners. Read More
(Punchlist USA)
DIG THE DEAL FLOW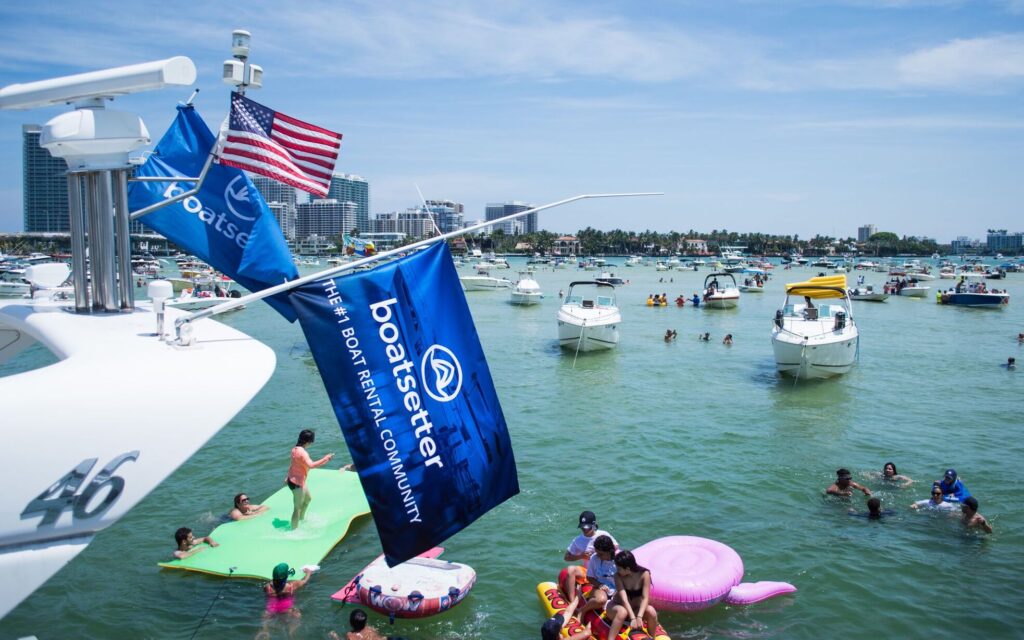 MIAMI – Boatsetter Sails Off With $38M For Boat Rental Startup. Boatsetter, a marketplace for boat rentals, has raised $38 million in a new round of funding, according to Skift. Based in the Miami area, Boatsetter is something like an Airbnb, but for boats.
Boat owners can rent out their boats to people who are looking to enjoy a day out on the water, just like Airbnb hosts rent out their homes. Boat owners get to offset the cost of their boats, and people can go boating without the cost and commitment of buying a boat. Sail Away For More
(Sophia Kunthara, Crunchbase)
ATLANTA – Carpool Logistics announced a $2M investment from Atlanta Ventures today. Carpool Logistics is on a mission to solve the vehicle shipping headache facing dealerships, auto auctions, manufacturers, and consumers. The Carpool team is taking on the fragmented, archaic industry with software tools and a commitment to customer satisfaction never seen before. DIG it!
(Cision)
NASHVILLE – Fintop Capital lands 10% beyond $200M target for newest, largest round of investor funds. Money was still flowing from investors back in March when the principals at Nashville venture capital firm Fintop Capital announced that they had raised a $200 million round.
Now we know the full scope: In details shared first with the Business Journal, Fintop Capital disclosed a final tally of $220 million, which is 10% above the firm's target. It's the third, and by far the largest, round that Fintop's founders have raised since creating their investment firm six years ago. Read More
(Adam Sichko, Nashville INNO)
DIG NATION: MEMBER NEWS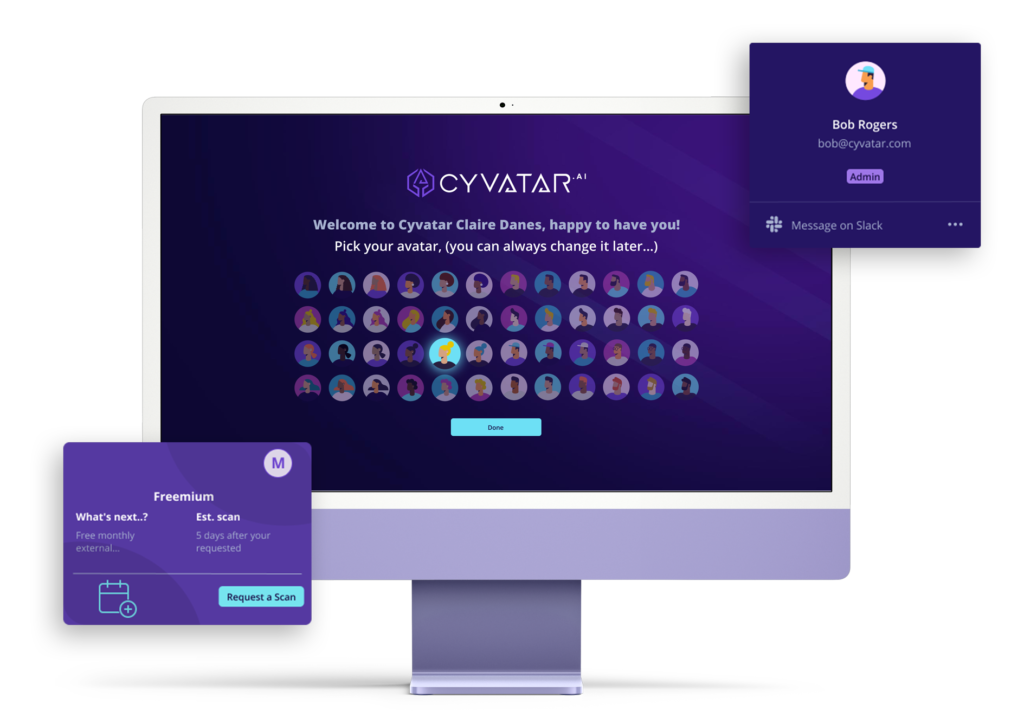 Cyvatar launches a revamped cybersecurity platform leveling the playing field for SMBs. While working with startups and SMBs, and being a startup themselves, they wanted to make the cybersecurity experience easier, more approachable, and less daunting for SMBs. 
That's when they set out to build a platform that secures the cybersecurity underdogs (SMBs), like a pro. With the growth of this platform, SMBs can now access and achieve cybersecurity visibility, metrics, and management like an enterprise organization would.
Cyvatar co-founder and COO Craig Goodwin took the stage for Wild Pitch at DIG SOUTH Tech Summit last May.
Charleston Regional Development Alliance names William A. Russell III as treasurer and secretary for its 2022 board. William is principal with the Charleston-based accounting and business advisory firm Jarrard Nowell & Russell LLC and has more than 25 years of experience in corporate financial management and captive insurance company management. Read More
(Charleston Regional Business Journal)
TECH IN THE SOUTH
CHAPEL HILL – UNC professor follows Blue Origin space flight with trip to deepest spot on Earth. Just three months after his space flight, a UNC-Chapel Hill entrepreneurship professor has journeyed somewhere even more exclusive – the deepest-known point of seabed on Earth.
Jim Kitchen, who in March journeyed 65 miles above the planet on a Blue Origin flight — the fourth crewed flight for Amazon (NASDAQ: AMZN) founder Jeff Bezos' space company — recently returned from a dive to an area called Challenger Deep in the Mariana Trench in the Pacific Ocean. DIG in!
(Jeff Hogan, WRAL)
CHARLESTON – Boeing and AerCap Holdings N.V. today announced that AerCap is growing its 787 Dreamliner portfolio with an order for five additional 787-9 jets. The 787-9 is built in North Charleston, which is home to Boeing's 787 program, which includes the 787-8 and 787-10.
"AerCap is the world's largest 787 customer and we are very pleased to strengthen that position with this order for five additional aircraft," Peter Anderson, chief commercial officer of AerCap, said in a news release. "This transaction is in line with our portfolio strategy of investing in the most in-demand new technology assets and will help us continue to support our airline customers meet their sustainability commitments." Keep Reading
(Ross Norton, Charleston Regional Business Journal)
REPLAY: DIG SOUTH TECH SUMMIT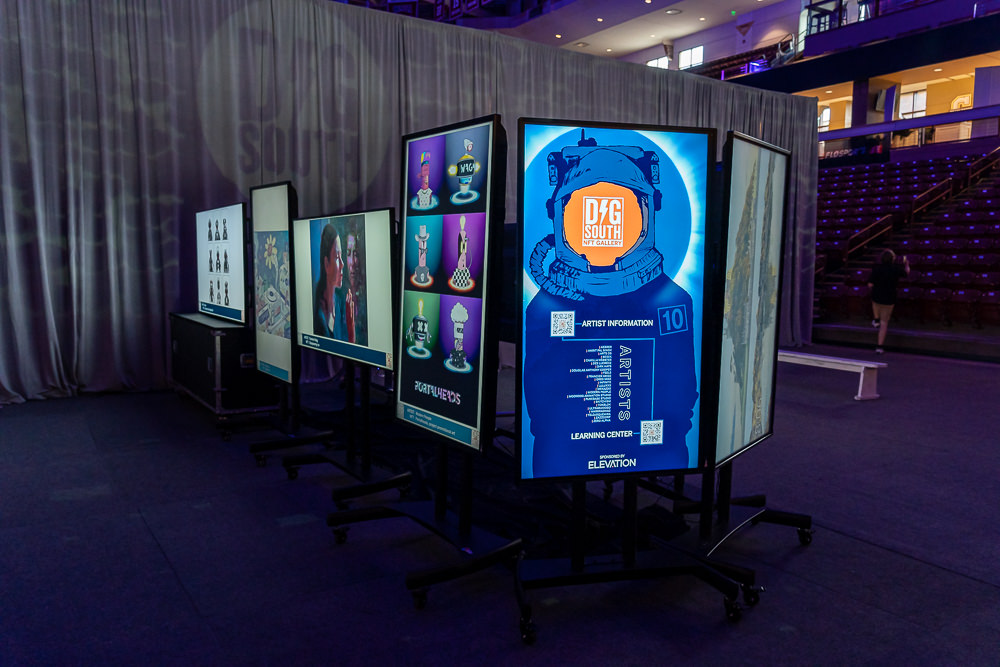 DIG SOUTH Tech Summit sponsors Elevation curated DIG SOUTH'S first-ever NFT art gallery of 24 global artists spanning various blockchains, styles, mediums, and disciplines to show just how vast the world of NFTs can be. They packaged the experience with custom branded graphics featuring a claimable DIG SOUTH SUMMIT 2022 POAP, as well as promo material for DIG SOUTH and the contributing artists. Watch the NFT gallery come to life.
– Image Credit: Adam Chandler.