DIG THIS VIDEO
What is the metaverse – or is it "a metaverse"? Find out from this expert panel of technologists, animators, game developers and experts at the vanguard of the potential of the metaverse and what it could mean for your business.

"It is an immersive experience, an augmented reality, a singular experience, a destination, and a place for people to hangout." – Shep Ogden

DIG into this session with Ben Davis, CEO of Moondog Animation Studios, Himesh Patel, Founder of Sync Neural Genesis AG, Shep Ogden, CEO of Offbeat Media Group, Jeremey Gilbertson, Strategist at InfiniteWorld, and Dave Ingram, Product Strategist at Oracle.
STORY OF THE DAY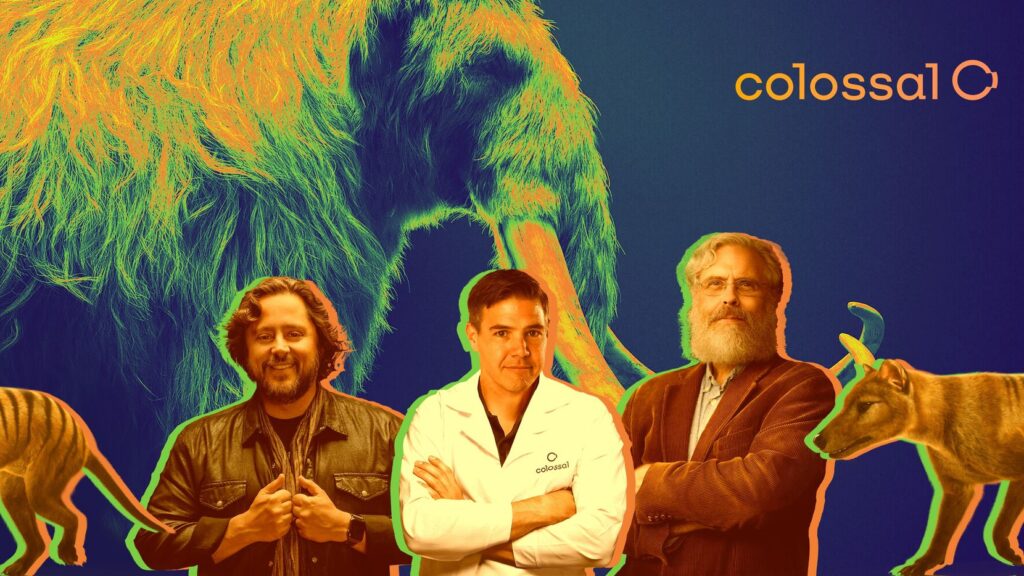 Back from the dead: How scientists aim to bring the Tasmanian tiger back from extinction. Colossal Biosciences, a Dallas "de-extinction company" already planning to return woolly mammoths to Arctic tundra turn attention to more recently lost species. Colossal wants to genetically resurrect the Tasmanian tiger — also known as the thylacine — which became extinct in 1936.

The announcement from Colossal, which recently raised $75 million with plans to bring back extinct animals like the woolly mammoth using gene-editing technology, has raised a slew of Jurassic Park-level ethical concerns.
Some experts wonder if a resurrected species would have high enough genetic diversity for a healthy population.
Others wonder how the return of an apex predator will affect Tasmania's habitat.
Researchers are also worried that focusing on de-extinction could shift limited resources away from protecting threatened species that are still alive, leading to a net biodiversity loss. READ MORE. (Michael Mooney, Axios Dallas)
DIG THE DEAL FLOW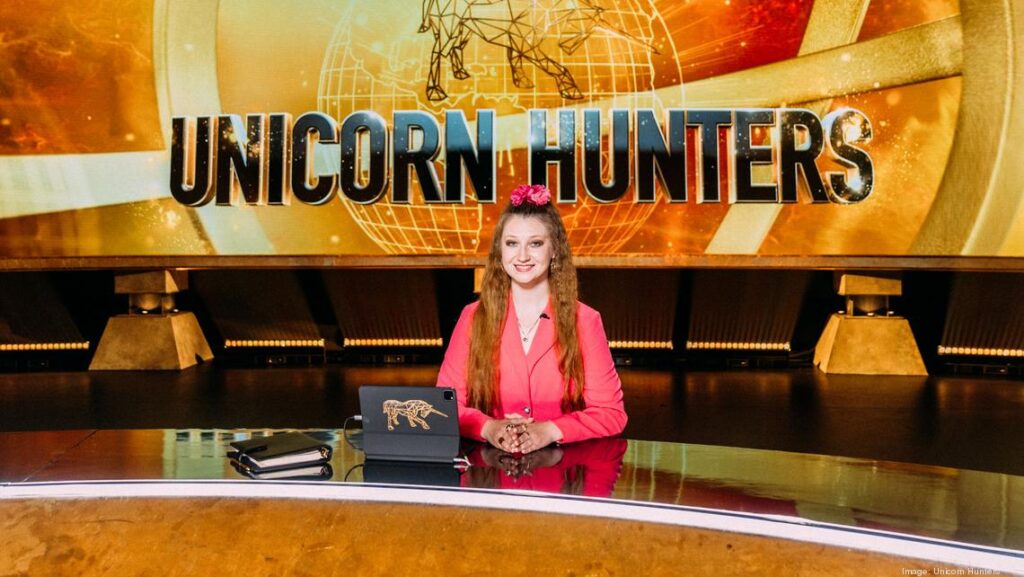 CHARLOTTE – Charlotte startup Margik lands funding for its organic LEDs on 'Unicorn Hunters' series. A Charlotte-based company has racked up multiple celebrity commitments on the latest season of the "Unicorn Hunters" show.
Margik Inc., a sustainable lighting startup, landed funding from all seven judges — known as The Circle of Money — who heard about the product on an episode of the series that aired Aug. 18. "Unicorn Hunters" is an internet reality series that connects entrepreneurs seeking funding to millions of potential investors globally.
Margik participated in WILD PITCH at DIG SOUTH Tech Summit '22. DIG IN
(Symone Graham, Charlotte INNO)
HOUSTON – Fervo Energy, the leader in next-generation geothermal power raises $138 million. New funding announced today led by DCVC to build, own, and operate 24/7 carbon-free power plants. According to the U.S. Department of Energy, geothermal holds the potential to power tens of millions of American homes and businesses.
"Fervo is the right company at the right time," said Matt Trevithick, Partner at DCVC. "The United States needs 200 GW of reliable clean power to achieve a zero-carbon electricity grid. Fervo is poised to make geothermal as important as solar and wind to our energy future." KEEP READING
(BusinessWire)
TAMPA– Tampa serial entrepreneur raises $4M in his quest to build the industry's next great tech company. A local serial entrepreneur with one big exit under his belt has raised $4 million for his latest venture.
Aharon Chernin, founder and CEO of Rewst, announced the $4 million raise on Tuesday. He first made headlines in November 2020 after his company, Perch Security, was acquired by Tampa-based tech giant ConnectWise. READ MORE
(Lauren Coffey, Tampa Bay INNO)
ATLANTA– Birmingham startup raises $1M through Walter Woltosz partnership. Birmingham-based Vulcan Line Tools successfully completed a $1 million seed round through a strategic partnership with Walter and Virginia Woltosz.
Walter Woltosz is an Auburn engineer and entrepreneur who established Words+ Inc., a company that designs, manufactures and sells computer-based communication systems, and Simulations Plus Inc., a company specializing in drug discovery and simulation software for conducting drug research. DIG IT
(Laurel Thrailkill, Alabama INNO)
AUSTIN– Happy Health announces a $60M series-A round led by ARCH Venture Partners. Happy Ring works by measuring your stress, mood, and sleep in real-time; paired with sensor-driven insights and exercises to help you see what works for you, constantly guiding you on your journey towards greater self-care.
The Happy Ring's breakthrough technology uses custom-designed biometric sensors and proprietary adaptive AI, not present in other consumer devices, to capture brain signals from the peripheral nervous system and translate those into real-time objective measures of mood state. KEEP READING
(VC NewsDaily)
CHARLESTON– Ichor invests $1.5M in a Charleston bioscience company. Ichor Life Sciences, a preclinical contract research organization, plans to invest $1.5 million in MitoChem Therapeutics of Charleston. MitoChem Therapeutics develops treatments to address the effects of mitochondrial dysfunction in neurodegenerative diseases.
MitoChem Therapeutics and Ichor Life Sciences will work together to advance the development of a small molecule pharmaceutical eyedrop, targeting the mitochondria to treat age-related eye disease, according to a news release. DIG IN
(Ross Norton, Charleston Business Journal)
DIG NATION: MEMBER NEWS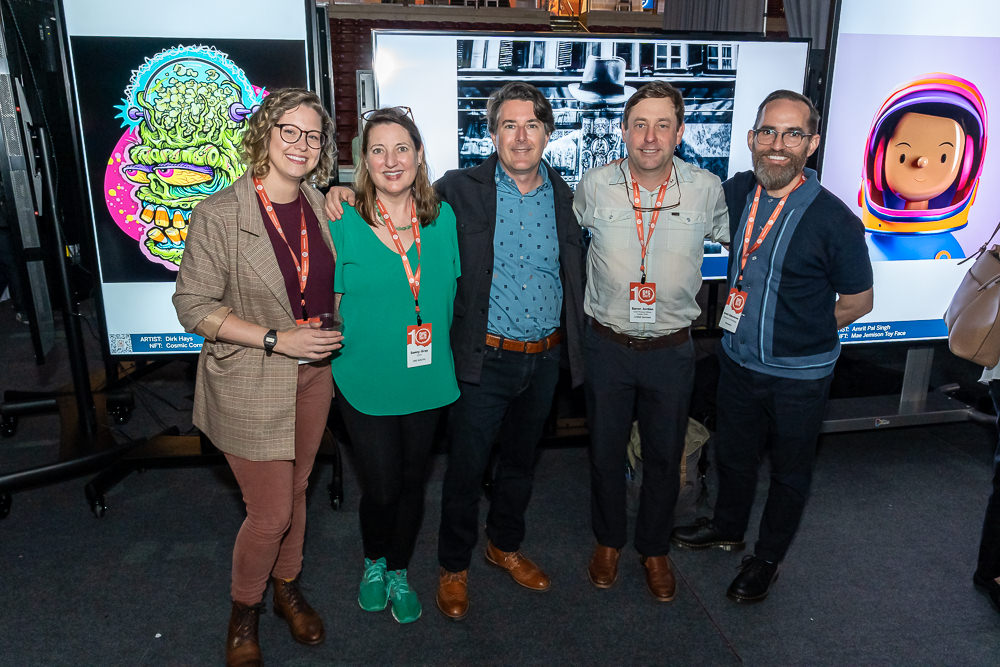 Join founder of Network for Entrepreneurs in Wilmington Jim Roberts for an opportunity to engage VCs representing over $500 million. On September 29 the Network will host their first event with speakers Dave Mendez of Good Growth Capital and Stanfield Gray of DIG SOUTH Tech Media – two big players from Charleston. Good Growth Capital recently announced a $102 million fund to invest in Boston and North Carolina based companies in the science/tech sectors. Stanfield Gray is founder of DIG SOUTH Tech Media and named by Time Magazine as "One of the 31 people Changing the South".

Venture Asheville announces their Corporate Entrepreneurship Series. This series brings executives from the largest corporations in the world to Asheville for intimate conversations about innovation, growth, and leadership. We are thrilled to bring the Corporate Entrepreneurship Series to the public and share the models, tools, and frameworks of proven innovation and sustainable growth. We know we can supercharge your organization and develop your future leaders with this training.

An agricultural startup and an online app have been accepted as South Carolina Research Authority member companies. Heron Farms and FaithStreet Inc. also received grant funding, according to an SCRA news release. Charleston-based Heron Farms Inc., which operates the world's first indoor saltwater vertical farm. FaithStreet Inc., is a congregation engagement platform for faith communities and nonprofits.
???? Hey DIG NATION – Did we miss your event, accolade or announcement? Email casey@digsouth.com and we'll share!
TECH IN THE SOUTH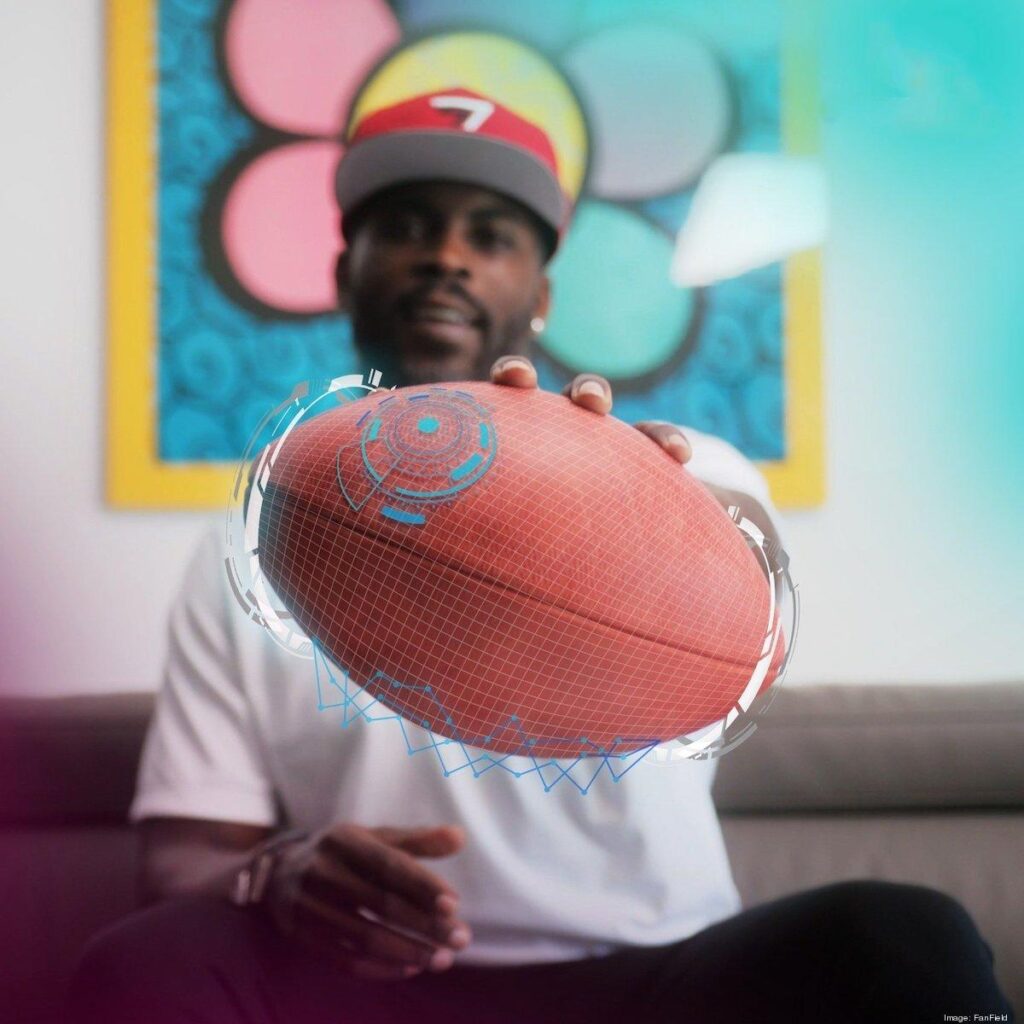 TAMPA – From NFL to NFTs: Michael Vick Co-Founder of new sports tech startup. Former NFL quarterback Michael Vick is co-founding the sports technology company FanField, an NFT-centric platform that will also create NIL opportunities for college athletes.
Vick, through his connections, is rounding up an undisclosed roster of players who will release updated digital collectibles and interact with fans in conjunction with the company. Vick also wants some of the proceeds to be directed to charity, such as the Boys and Girls Club of America. KEEP READING
(PRNewswire)
ATLANTA – Kabila app lets you swipe right on your next co-founders. Atlanta-based serial entrepreneur and nonprofit founder James Oliver Jr. is launching an app similar to Tinder — instead of matching for dates, people match together to create their founding startup teams.
Founded in May, Kabila allows entrepreneurs from around the world with shared interests to match with each other to make their ideas into startups. DIG IT
(Symone Graham, Atlanta INNO)
JACKSONVILLE – Meet the Jax drone company removing workers from dangerous heights. Apellix is developing drones to do the jobs that humans have been carrying out at great heights — and at great personal risk — for years.
The Apellix approach can eliminate the need for workers to tether and climb sometimes more than 100-foot-high structures, improving safety. The drones also save time by allowing tests without taking assets like stacks and towers out of service. READ MORE
(Julian Hast, First Coast INNO)
ATLANTA – Pay-by-bank is here, and Atlanta-based Sionic is bringing it to more merchants. Sionic is the first to launch real-time pay-by-bank options for merchants in the US. That gives merchants a way to circumvent the 1-3% credit card fees associated with each transaction by allowing for real-time, bank-to-bank transfers at the point of sale.
The technology is something Venmo and Zelle users are already familiar with. Its go-to-market partners are an impressive list of players, including Google Cloud, Visa's Cybersource, Jack Henry & Associates and MX. DIG IN
(Maija Ehlinger, Hypepotamus)
REPLAY: DIG SOUTH TECH SUMMIT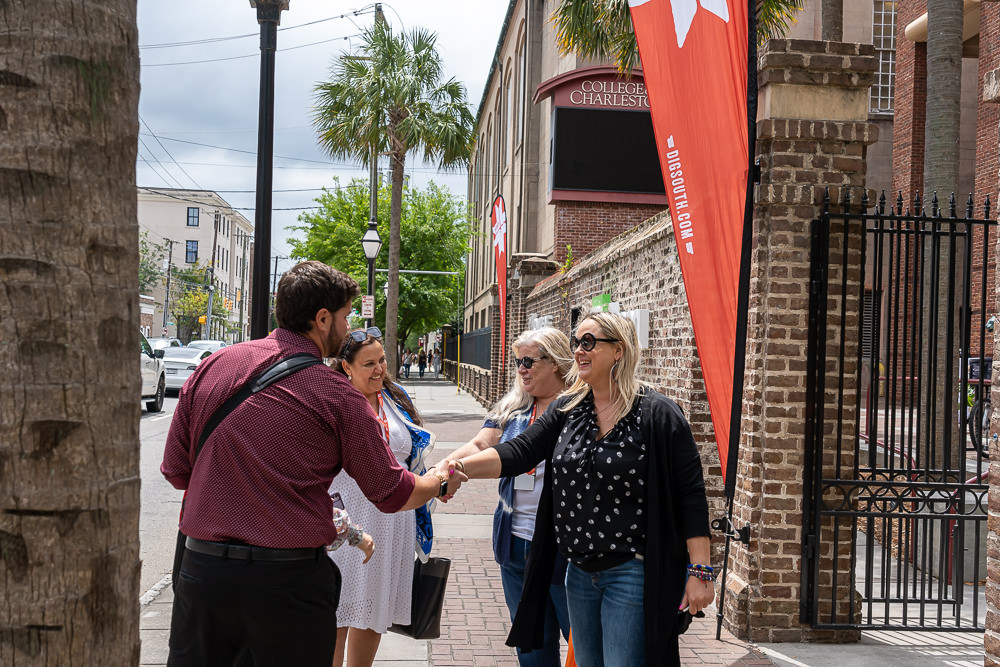 As far as conferences go, some might say we have the winning combo. Executives, founders, investors, business leaders, developers and innovative experts (the ultimate southern ecosystem) convene in Charleston (amazing location and weather) to talk tech innovation, business growth, digital marketing and what's next (top-notch content).

DIG SOUTH Tech Summit kicked off its 10 year anniversary in the heart of downtown Charleston at TD Arena at College of Charleston. Save the date for our next Summit – April 26-28, 2023.
– Image Credit: Adam Chandler.