STORY OF THE DAY: ATLANTA'S PRESS SPORTS
ATLANTA – Two things in college athletics have dramatically changed the landscape: first, the advent of NIL (name, image, and likeness) agreements that allow athletes to capitalize and monetize their abilities while still at an amateur status; second, a change in the NCAA transfer rule, meaning athletes have less restrictions on where they can move during their college tenure.

Enter: Conrad Cornell of Press Sports, an Atlanta-based social media platform for athletes. Press Sports recently announced a new app, which Cornell said is about "connecting users and building relevant content" while making it easier for athletes to go viral for their video content. The focus is on attracting Gen-Z athletes across 50 sports who are looking for exposure or a better way to share their highlight reels.

The startup is also making its first big play into the NIL space with the addition of a strategic advisory board. Star athletes Aliyah Clark (Navarro/LSU Cheer), Crystal Childs (Clemson / Radford Volleyball), and RJ Austin (Vanderbilt baseball) will start earning equity in the company while actively shaping the future of the Press Sports' product. Giving equity to known athletes in this way is a trend gaining momentum in the tech world and is blurring the line between sports star and entrepreneur thanks to NIL changes.

New Engineers & New Investors Join The Team
In 2021, Press Sports raised a $1.5 million seed round from General Catalyst, and recently secured a new pre-Series A funding round from an impressive list of investors including Wheelhouse, Local Sports Network and Clean Fuego.

Read the full article at Hypepotamus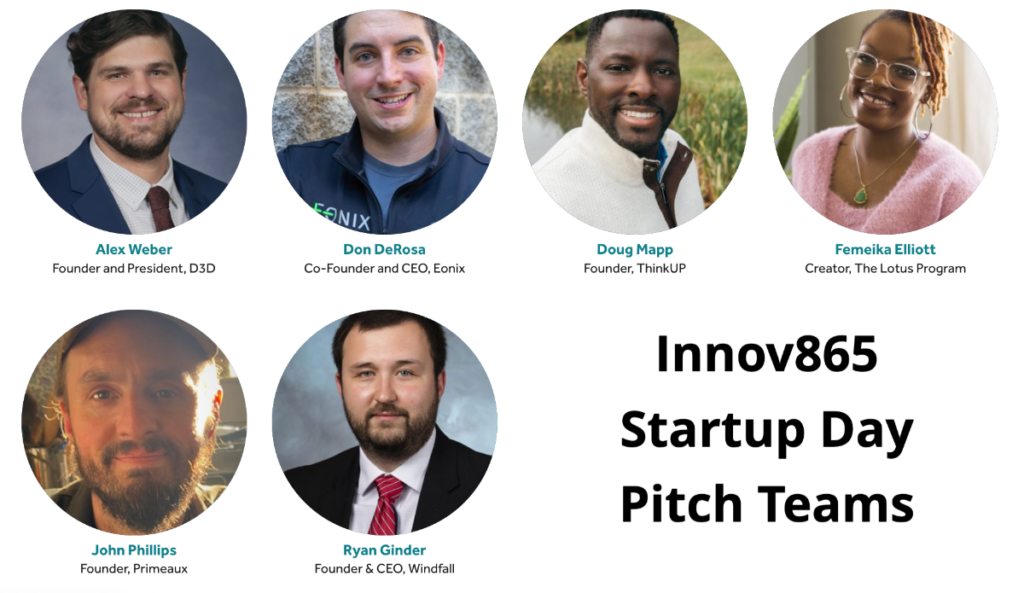 KNOXVILLE'S INNOV865 ANNOUNCES STARTUP DAY PITCH TEAMS
KNOXVILLE, TN – Startup Day 2022 recognizes six, high-growth, innovative Knoxville entrepreneurs at Startup Day, Primeaux and Eonix take home prizes. Innov865 Alliance celebrated Knoxville's entrepreneurial community at the 10th annual pitch competition Startup Day on Tuesday, Sept. 20. The Alliance selected six startups who reflect Knoxville's diverse talent to pitch, including: D3D, ThinkUp, The Lotus Program, Primeaux, Eonix and Windfall.

The finalists pitched live before a panel of expert judges and an audience of business leaders, investors and Knoxville enthusiasts. The judges panel featured: Tanika Harper, Founder and CEO of Shora Foundation and Harper's Naturals; Jenna Johns, COO at RDI Technologies; and Carol Carden, Managing Principal of Valuation Services for PYA.
Hundreds of attendees voted for Primeaux founder John Phillips to take home the "Crowd Favorite" cash prize of $7,000, presented by the Innov865 Alliance. Don DeRosa, Co-Founder and CEO of Eonix, won the $3,000 "Judges Choice" award, presented by Truist.
Eonix created the first semi-autonomous materials R&D system, ATLAS-system, that drastically reduces the time and cost to design new materials for lithium-ion batteries. This breakthrough process shrinks product development cycles of application-specific lithium-ion battery chemistries from years to months. Eonix's novel ATLAS-system enables the rapid design of drop-in compatible electrolyte solutions that address the market-specific barriers to electric vehicles, grid storage and hybrid defense systems to drive cleantech adoption.
Primeauxis a small manufacturer of world-class hand-made kitchen cutlery and cookware. Producing the finest and most sought-after work in their class, all crafted in downtown Knoxville, Tenn.

Read More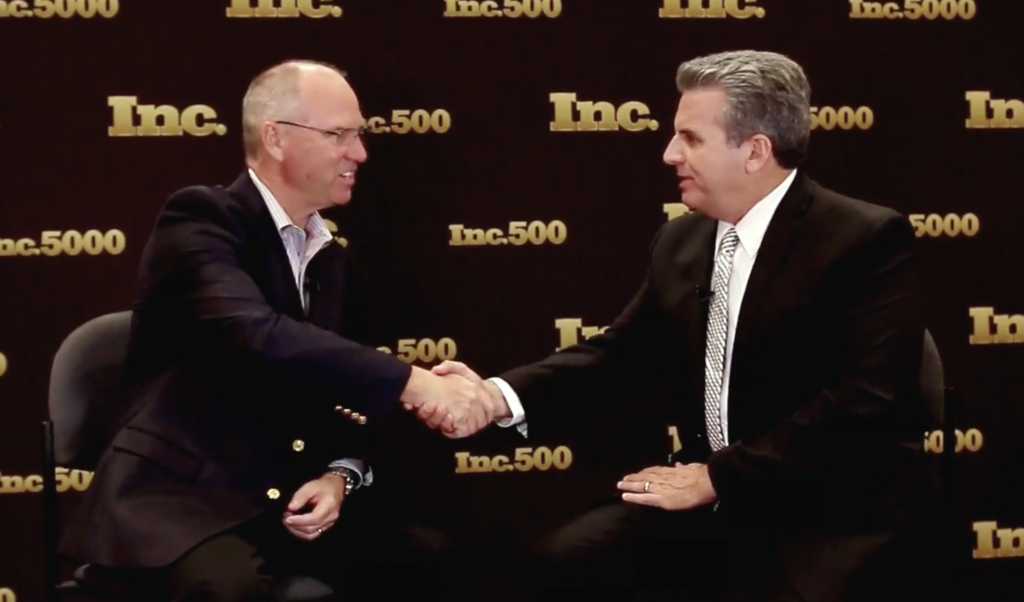 DIG NATION MEMBER NEWS FEATURES CHIEF OUTSIDERS
HOUSTON, TX – Chief Outsiders, the nation's largest company providing Fractional CMOs, has earned its ninth-consecutive spot on the Inc. 5000 list – an annual measure of the nation's fastest-growing private companies. Chief Outsiders Area Managing Partner & CMO Paul Sparrow is a DIG NATION member and advisor. In earning its ninth-straight selection, Chief Outsiders joins just 1 percent of companies who ever appear on the Inc. 5000 list with the staying power to gain the distinction nine times.

Measured on a three-year growth cycle, Chief Outsiders posted a remarkable 133 percent growth over the 2018-2021 span – enough to earn the 3,773rd spot on the list. Today, more than 120 fractional CMOs – up from 70 just two years ago – bring their global skills to the boardrooms of mid-market B2B and B2C businesses to help fortify or restore go-to-market strategies and revenue growth. Read more.

WILMINGTON, NC – Join NEW (Network for Entrepreneurs in Wilmington) founder Jim Roberts for an opportunity to engage VCs representing over $500 million. On September 29 NEW will host their first event featuring speakers Dave Mendez of Good Growth Capital and Stanfield Gray of DIG SOUTH Tech Media – two tireless startup ecosystem supporters from Charleston. Good Growth Capital recently announced at DIG SOUTH Tech Summit a $102-million fund to invest the science/tech sectors. Stanfield Gray is founder of DIG SOUTH Tech Media and named by Time Magazine as "One of the 31 people Changing the South". REGISTER NOW.

The Network for Entrepreneurs in Wilmington (NEW) is a nurturing organization for Wilmington, NC startups to connect entrepreneurs to resources so they can innovate , grow and create jobs at the coast.