Charleston, SC – Voya Financial, Inc. (NYSE: VOYA), a leading health, wealth and investment company, and Benefitfocus, Inc. (NASDAQ: BNFT), an industry-leading cloud-based benefits administration technology company that serves employers, health plans and brokers, today announced that the companies have entered into a definitive agreement for Voya to acquire Benefitfocus.

Under the terms of the agreement, Voya will acquire all outstanding shares of Benefitfocus common stock for $10.50 per share in an all-cash transaction valued at approximately $570 million, inclusive of Benefitfocus debt and outstanding preferred shares.

Benefitfocus serves the leading brokerage and consulting firms in the health and benefits industry and, through its employer and health plan customers, touches more than 25 million lives on its platform. Combined with its own existing workplace customers, Voya will now serve approximately 38 million individuals or roughly one in 10 Americans following completion of the acquisition.

Benefitfocus is a longtime supporter of DIG SOUTH Tech Summit.
Get the deets
Wilmington, NC – Telios selected as grantee for blockchain network Coreum. Telios, a Wilmington startup that offers a fully decentralized peer-to-peer email service provider enabling its users to send and receive encrypted messages and files, has been selected as a grantee project to build on top of Coreum, a third-generation enterprise-grade blockchain. The startup is among a half dozen startups selected as grantees, all of which will be backed by the Sologenic Development Foundation, according to a statement. Coreum is a blockchain that the organization says "provides core infrastructure for the future of decentralized blockchain applications, from asset tokenization and banking to Metaverse and gaming sectors."

Charlotte, NC – ThreatSwitch is taking the acquisition route as it looks to grow its Charlotte-based team. The security compliance startup announced this week it was acquired by Sign In Solutions, a visitor management and risk mitigation software. Sign In's US headquarters is in St. Petersburg, and it is a portfolio company of private equity firm PSG. (Maija Ehlinger, hypepotamus)Read on

Columbia, SC – GrowCo, where Columbia's startups start, announced today the launch of the gALPHA Columbia Accelerator in partnership with global venture firm and startup accelerator, gener8tor. The inaugural program is a free, four-week venture-creation workshop designed to help first-time entrepreneurs create high-growth startups from scratch in Columbia. The gener8tor gALPHA program will provide product ideas, mentorship and coaching to teams of participants and then work with startups individually for one month to help them develop an innovative and marketable product or solution. Applications are now being accepted through November 28, with the accelerator program to kick off in early December 2022. Read on. 

Southeast – Major Southeast Utilities Establish Hydrogen Hub Coalition. A newly formed coalition including major utility companies Dominion Energy, Duke Energy, Louisville Gas & Electric Company and Kentucky Utilities Company (LG&E and KU), Southern Company and the Tennessee Valley Authority (TVA), along with Battelle and others, announced its plan to pursue federal financial support for a Southeast Hydrogen Hub. A hydrogen hub in the Southeastern U.S. is expected to bring robust economic development benefits to the region, and hydrogen is attractive as an energy resource because it has immediate potential to accelerate decarbonization in the Southeast and across all sectors of the U.S. economy – including transportation, which generates the largest share of greenhouse gas (GHG) emissions in the country. Hydrogen also is a dispatchable energy source, meaning it can be turned on or off as needed, enabling power companies to add more intermittent renewable resources to the energy system. Power up.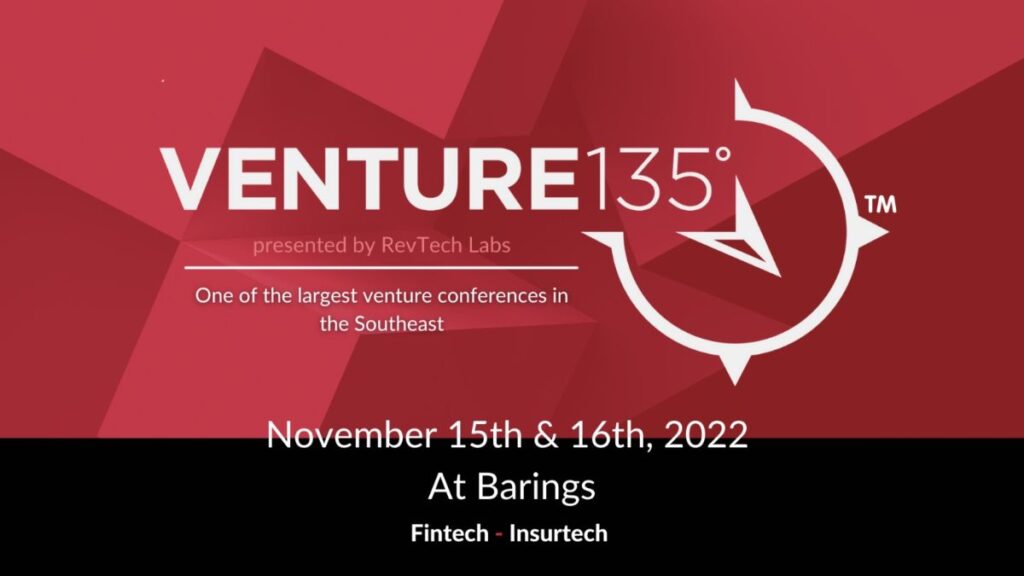 Charlotte, NC – Venture135 is the premier, must-attend venture conference focused on generating quality deal flow and innovation across fintech and insurtech verticals. The event brings together the top venture capitalists, angel investors and growth funds while showcasing companies across the spectrum from Seed to Series B. Based in Charlotte, Venture135 will be returning in 2022, exclusively in-person at Barings World Headquarters, with opportunities to attend, pitch, speak or sponsor. Join for a robust and strategic agenda featuring startup pitches, exclusive networking, and keynotes & panels covering some of the most important thought leadership topics of today. Register today