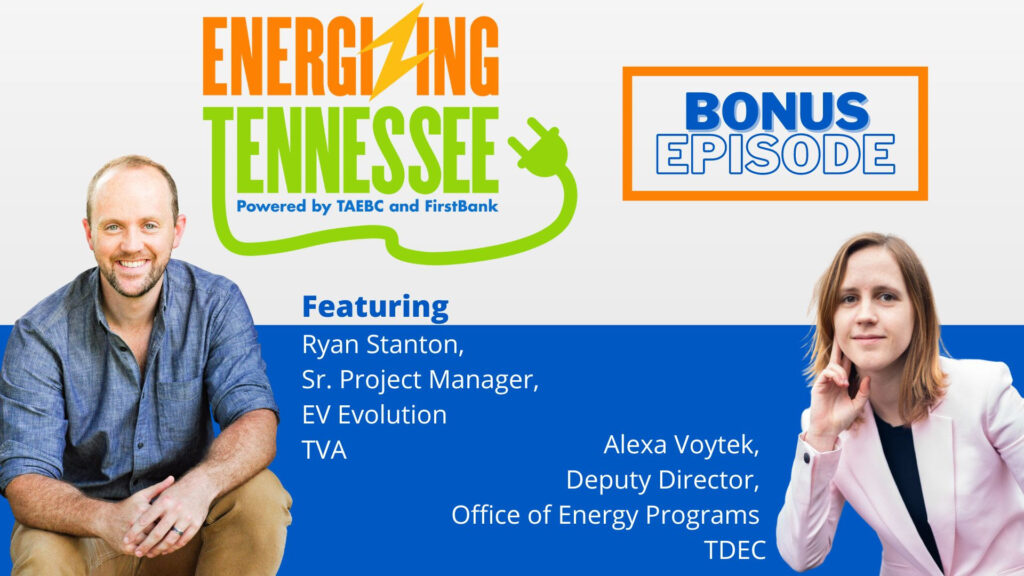 APPLY TO PITCH AT DIG SOUTH TECH SUMMIT
A great startup pitch is the story of a product or service that promises to solve a problem, improve the world, and save or make us more money.
And the ultimate purpose of most pitches is to convince someone to invest in the business to help it grow and make them money.
Easy enough, right?
I've improved my business and learned new approaches to thorny problems dozens of times by watching a passionate founder share their hopes and dreams.
It's a blast to watch live and in person and you should join us.
I'm stoked to see a new batch of founders take the stage at the next DIG SOUTH Tech Summit and invent the future.
Will you be one of them?
Stanfield
P.S. Here's a link to apply to pitch at Dig South and to the full press release with all of the details.
TECH IN THE SOUTH
CHATTANOOGA, TN— 70 percent of people say texting is the fastest way to reach them. That's just one of the many findings in the 2023 State of Business Texting Report published today by Text Request, the industry-leading business messaging platform. The report, anchored in more than a thousand survey responses, details what consumers want when it comes to business texting, how businesses are currently leveraging SMS technology to communicate with audiences, and where the most business texting opportunities exist.
Significant findings in the 2023 State of Business Texting Report:
68 percent of people read every text they get, even spam
90 percent of people want to text with businesses
Though roughly 70 percent of consumers say they want to text about payments and billing options, only 30 percent of organizations are utilizing texting for such purposes
77 percent of consumers want to text for customer service
42 percent of those not currently texting in their organizations are actively working to implement or planning to implement it soon
KNOXVILLE, TN – As part of its mini-series on transportation electrification, the Tennessee Advanced Energy Business Council (TAEBC) released a bonus episode busting four common myths about electric vehicles (EVs). Host Cortney Piper welcomes guests Ryan Stanton, Sr. Project Manager – EV Evolution at the Tennessee Valley Authority (TVA), and Alexa Voytek, Deputy Director, Office of Energy Programs at the Tennessee Department of Environment and Conservation (TDEC). Stanton and Voytek help dispel common EV myths and discuss their work to educate the public on the benefits of going electric. Some of these myths include: the electric grid can't support EVs; EVs aren't environmentally friendly; EV batteries don't last long and can't be recycled; and EV chargers are hard to find. Check it out.

Myrtle Beach, SC – Longtime DIG SOUTH Tech Summit supporter and tenacious PERMITS.com founder Ray Antonino captured 2nd place at USAA's 100th anniversary pitch competition for veteran entrepreneurs in San Antonio – winning a $50,000 prize. "While the cash is nice, it's the connections made and the exposure that made this special," said Antonino. "Shout out to Blake Hogan and the entire Bunker Labs Team for the exceptional work that made this a success for all." Permits.com is an online permit expediter service for residential and light commercial contractors in the construction industry. We simplify how contractors get sign, solar, and construction-related building permits at over 19,000 municipalities in the U.S. Learn more.
Miami Beach – Founder House Miami, an experience for early-stage founders, will take place Friday, November 18 at the biggest rooftop terrace in Miami. The event includes startup panels from top founders and investors and then turns into a party with an open bar and live DJ. Register here.
Charlotte, NC – Venture135 is the premier, must-attend venture conference focused on generating quality deal flow and innovation across fintech and insurtech verticals. The event brings together the top venture capitalists, angel investors and growth funds while showcasing companies across the spectrum from Seed to Series B. Based in Charlotte, Venture135 will be returning in 2022, exclusively in-person at Barings World Headquarters, with opportunities to attend, pitch, speak or sponsor. Join for a robust and strategic agenda featuring startup pitches, exclusive networking, and keynotes & panels covering some of the most important thought leadership topics of today. Register today
Charleston, SC – Call Experts Earns CAM-X Award of Excellence for 14th Year. The Award is presented annually by the Canadian Call Management Association (CAM-X), the industry's Trade Association for providers of call center services. Call Experts was presented with the Award for the 14th time recently at the CAM-X 58th Annual Convention and Trade Show in Kingston, ON. "Feedback is an invaluable part of our desire for continuous improvement. We are grateful for this honor." says Call Experts CEO Abby Leibowitz. Read on.
???? Got news to share? Product launch? Raise a round? Win something shiny and cool? Let us know by emailing info@digsouth.com.