Hey, Dig Nation …
Today, I'm thinking about BioTech and my teenage daughter, Stella, doing her very best in partnership with The Leukemia & Lymphoma Society (LLS) to help cure blood cancer.
More specifically, Stella has volunteered to lead a team during the 2023 Student Visionaries of the Year campaign for LLS, rallying a group of great kids to do some good in the world.
The tech and entrepreneurship community across the South is a philanthropic tribe and we'd love to have you join us in this noble fight against cancer or any cause you choose to get behind. Get the deets and donate here.
Please read Stella's personal note below outlining the campaign.
Thank you!
Stanfield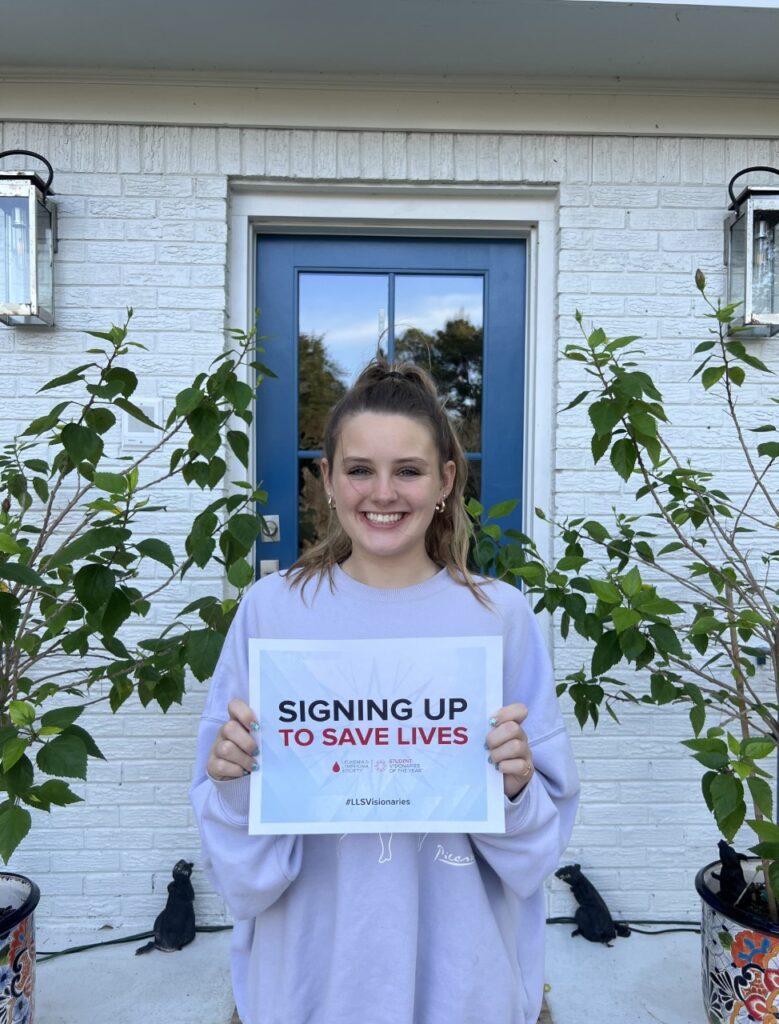 JOIN US TO CRUSH CANCER
Stella says,
I'm very excited to share with you that I am part of the 2023 Student Visionaries of the Year campaign and over the next 7 weeks I will be working to raise money and awareness for The Leukemia & Lymphoma Society (LLS) and their mission to cure blood cancers and improve the quality of life of patients and their families.
It's an honor to be a part of such an outstanding group of fellow students, but an even larger honor to be able to work for the patients, survivors, and their families. I am fundraising in honor of my friend Lilly's step-mom.
Over the past two years, she has struggled with cancer and has just recently become cancer free!
Last year, I was on Lilly's team, and this year when presented with the idea of having my own team, I jumped. I love helping others and thought this would be a perfect opportunity to help give back!
Our team goal is to raise $100,000 between January 26 and March 17. It's a lofty goal, but I am willing to work hard to reach it.
I cannot do it alone, though. I need your help.
Here are a few ways you can support my fundraising efforts:
Donate via my personal fundraising page.
Share my message & fundraising link with your contacts via email or social media
Help me secure a corporate sponsorship (Sponsorships start at $5,000 and sponsors receive Grand Finale benefits)
Not only is this campaign a great way to support LLS and their life-saving work, but it's a great leadership opportunity for me. I'm so excited to be able to make a difference in my community in this way.
Your donation truly makes a difference and with your help, we're one step closer to a cure for blood cancers.
Thank you for your generosity and support!
Stella Gray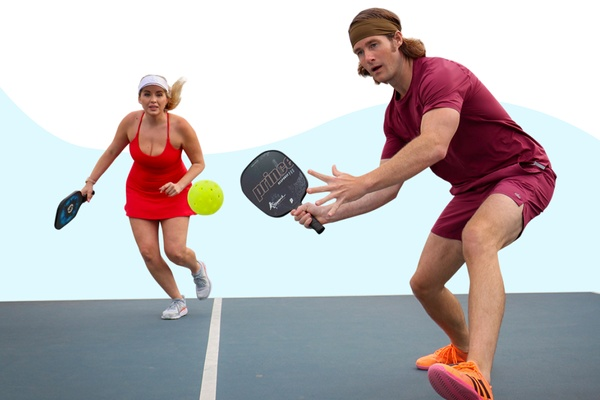 BALL TECH GETS A BIG BOUNCE
ATLANTA, GA – NBA star and 2x championship winner Kevin Durant is among investors in Atlanta-based tech startup Pickleheads, launched last year as a pickleball court finder. Fresh off a pre-seed funding round, the startup will roll out new scheduling and group management features to entice regular usership. "We had this realization that once you found a court, you might not need our website again," said co-founder Brandon Mackie, who launched Pickleheads last March with co-founders Max Ade and Ian Langworth. "The biggest challenge — and opportunity — is in scheduling. When are the playtimes, how do you organize, and how do you connect with new people?" The new tools are the first step in a broader plan for Pickleheads to establish itself within the nation's fastest-growing sport. Further early developments will be funded by a $750,000 pre-seed round from Ardent Venture Partners, Overline and Durant and Rich Kleiman's Boardroom Pickleball that closed late last year. Durant also recently acquired an expansion team in Major League Pickleball. Read on
Fun fact: Crush Yard, a Pickleball Club & Restaurant self-described as "A pickleball paradise with the best food, plenty of drinks on tap, and so many places to hang out with your family and friends all day long," is opening this spring in Mount Pleasant, SC.
AUSTIN, TX – A prototype basketball that could revolutionize the sport and featured in last weekend's NBA All-Star dunk contest was built in Pflugerville, Texas. The 3D Airless Prototype Basketball, designed by Wilson Sporting Goods Co., was made just north of Austin, at the lab of 3D printing company EOS. The ball was used in the contest by Houston Rockets player K.J. Martin. The Wilson Airless Prototype is just that–a prototype. There's still work to do before it's ready for courts around the world, but we're thrilled by the possibilities this ball represents. Possibilities for other sports and future Wilson products, revolutionary sustainability through additive manufacturing and so much more. This is innovation made to push boundaries and open imaginations. Check it out
WHO RAISED A ROUND?
DALLAS, TX, Feb 22, 2023 – HireLogic an artificial intelligence (AI) enabled hiring interview intelligence solution, today announced a $6M series A funding round led by Joseph P. Landy, former Partner and Co-Chief Executive Officer of Warburg Pincus. Existing investors from HireLogic's seed round also participated, bringing total funding raised to over $10M. This investment will be used to advance the capabilities of HireLogic's conversational analytics platform, expand go to market activities, and meet the demands of the firm's growing customer base. HireLogic was founded by recruiting industry veterans, Umesh Ramakrishnan, Nancy Albertini, and Buster Houchins of Kingsley Gate Partners, to help organizations improve the process of evaluating candidates with better data and insights. Read on
TECH NEWS + EVENTS
COLUMBIA, S.C. – McMaster, Clyburn Announce "GetConnectedSC" Campaign to Expand Broadband Access. Governor Henry McMaster and Congressman James E. Clyburn were joined by officials from the South Carolina Office of Regulatory Staff's (ORS) Broadband Office (SCBBO) and the South Carolina Department of Administration's (Admin) Digital Equity Office (SCDEO) to announce GetConnectedSC, a high-speed internet access and adoption campaign to transform how our citizens engage with the online world. The bi-partisan GetConnectedSC campaign is designed to identify the areas of greatest need in our state, invest in broadband infrastructure to those areas and provide support services to make that transformation possible for every home, business and community organization in South Carolina. Read on
ASHEVILLE, NC – Presented by Venture Asheville, Talent Jam is coming back to Asheville on March 15, 5:30-7:30pm, at The Mule by Devil's Foot. Talent Jam is a high-energy, hyper-local event that features dueling open-mic pitches where companies looking for talent, and people that have talent, each deliver alternating 60-second pitches. Find tickets here.]
BALTIMORE, MD – Black + Tech: Building the Next Great Startups. Innovation is a hallmark of Black Culture. Throughout history, Black Entrepreneurs fused their creativity and drive to create ground-breaking products, services, and businesses even with odds stacked against them. What does the entrepreneurial journey look like today for Black SaaS and Tech-forward Founders? Join 4 trailblazers as they tell their stories of what it took to build their businesses as Founders of color while providing guidance to the up-and-coming wave of tech Entrepreneurs.

1. What/who inspired their Entrepreneurial journey
2. Why the experience of Founders of color is so unique
3. What capital and resources accelerated them forward
4. Guidance to other minority SaaS Founders hoping to reach new heights

WILMINGTON, NC – Is Your Startup a Unicorn, Workhorse or Camel? Join Network for Entrepreneurs in Wilmington (NEW) on March 2 for a riverside chat with two executives who were with nCino during the good times and have now moved on to the next challenge. Register here.

Speakers include:
Natalie Waggett, former Executive Director of Sales for nCino, current co-founder of Ohanafy Software.
Dory Weiss, former EVP of Software Engineering at nCino
Moderated by Tim McLoughlin, partner at Cofounders Capital.
WILMINGTON, NC – NEW, PART 2 –
On April 13 NEW will host Scot Wingo, a serial entrepreneur, leader of the Triangle Tweener Fund and a part-time Wrightsville Beach resident. Wingo is a four-time founder with startups including Stingray Software, AuctionRover (acquired) , ChannelAdvisor (IPO) and GetSpiffy. The Triangle Tweener Fund invests in regional startups near Raleigh / Durham that have achieved scalable milestones with revenue and employee count. More than 35 investors from Boston, Tennessee, Raleigh and North Carolina are confirmed. Register here