DIG SOUTH provides the contacts, content and capital opportunities companies need to succeed in the South.
Our Story
In 2011, Stanfield Gray attended the AdAge Digital Conference in NYC. Connecting with tech executives and experts from Silicon Valley, NYC, Boston and other major tech hubs, he left inspired but frustrated that the same opportunities to work at the highest levels in digital technology and other creative industries were scarce in the South.
Why should the region's top talent continue to leave the region? If someone chooses to go, fine. Could be a smart move. But what if the best and brightest today could stay, launch, grow and scale a global tech company HQ'd in the South? Michael Dell, Ted Turner, Ben Chestnut and Tim Sweeney have already proven the concept. Driven to build a stronger digital economy for the region and, more specifically, his two young kids, Gray and his wife, Sunny, founded DIG SOUTH, the first Tech Summit dedicated specifically to elevating the American South's digital economy and building opportunities for the next generation of exceptional founders and tech talent.
Officially, DIG SOUTH was born on July 4, 2012. Bootstrapping, the DIG Team rallied the community behind the idea and launched a Kickstarter campaign to raise a small seed fund to launch DIG SOUTH. Held April 12–14, 2013, at the College of Charleston in Charleston, SC, the first DIG SOUTH Tech Summit drew 454 paid attendees with more than a thousand guests passing through the DIG Trade Show, nightly Shindigs, Space Walk and other free events. The Summit grew considerably each year, experimenting with NFT galleries, Bitcoin ATM machines, pitch events, hackathons, demo days and other programs.
To date, DIG SOUTH has welcomed more than 12,000 attendees and 1000 speakers from the world's leading brands, including Oracle, Salesforce, IBM, Instagram, Facebook, Jet, Casper, BuzzFeed, Twitter, Re/Code, WSJ, The New York Times, Forbes, Adobe and many more plus the South's hottest companies, including Red Hat, Roadie, Kabbage, Blackbaud, Terminus, Benefitfocus, CNN, Coca-Cola, BoomTown, Atlanta Hawks and many more. Visit DIG SOUTH Tech Summit for details.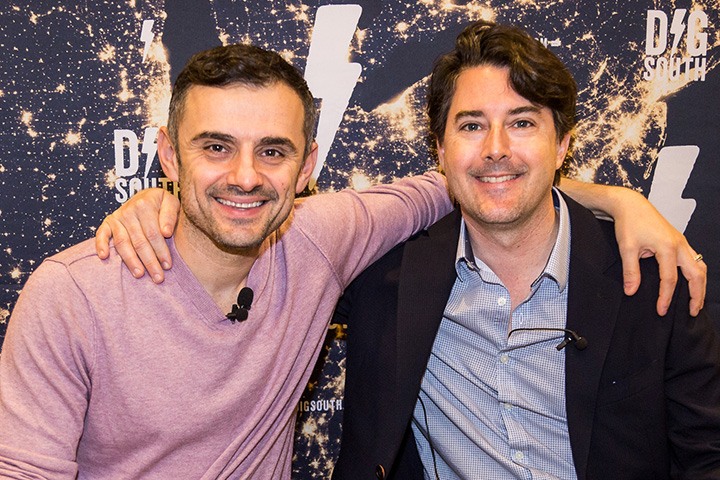 Founders
Stanfield Gray
CEO & Founder