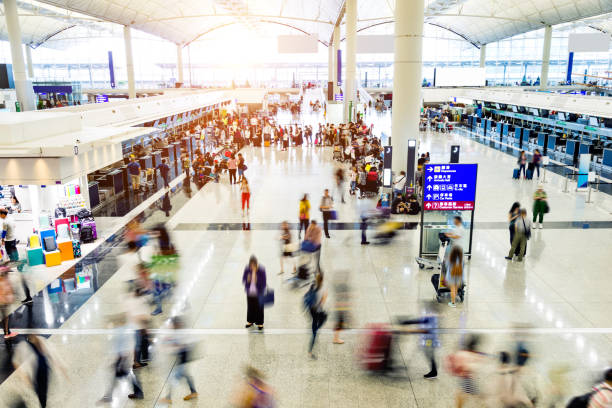 FOUNDER OF TRAVELSIST GETS STARTUP OFF THE GROUND FROM INSIDE AIRPORT
ATLANTA – Beyond moving 275,000 passengers a day, Hartfield-Jackson International Airport is home to a new set of TravelTech entrepreneurs. One such founder is Veronica Woodruff, who joined the startup world after working in the airline industry as a flight attendant. She saw first-hand the gap in services available for travelers trying to get around a crowded airport. For Woodruff, the airport was a perfect place to do customer discovery and ultimately pivot her venture Travelsist into a "human capital solution" for airports.
Travelsist helps connect parents, those with disabilities, and the elderly with concierge-like services to help to create a more worry-free travel experience. It is all about providing additional services that airports don't have the capacity or staff to scale. This is particularly important to help with ADA compliance issues around an airport. Prior to receiving those funds, Travelsist earned a grant from the Black Parentpreneur Foundation and participated in the inaugural Techstars Founders Catalyst Program this fall. Now, Travelsist is focused on hiring and closing its first pre-seed round to scale. Get the scoop.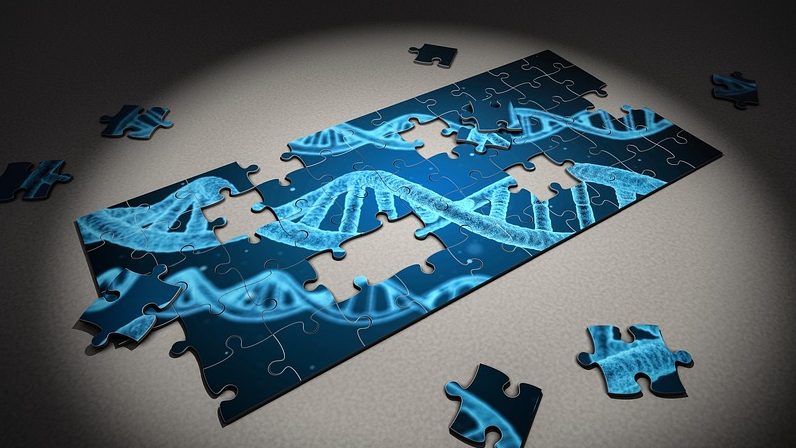 TECH IN THE SOUTH NEWS
DURHAM – Keeping Up with Kidney Disease. Biomedical engineers at Duke University have developed a method to study how key cells in the kidneys become injured and deformed. The new model has revealed a significant mechanism behind severe kidney disease and pointed toward early disease biomarkers and potential therapeutic interventions. The study appeared online Dec. 10, 2021, in the journal ACS Chemical Biology. "Changes in the molecular landscape of cells in health and disease can help discover new diagnostics and therapeutic targets," said Samira Musah, assistant professor of biomedical engineering at Duke. "Using our lab-grown model of kidney tissue, we've discovered two genetic targets that could provide new strategies to save kidney tissues from destruction."Dig it.
MONTGOMERY – Southern Smart-Town. Alabama's capital is perking up with new intelligent streetlights, free Wi-Fi, app-based parking management and more. Montgomery is trying on these new technologies in its Smart City Living Lab downtown. The project known as the Montgomery Smart Community Alliance is a partnership among the city, Montgomery Area Chamber of Commerce, Alabama Power and other university and county partners. It is taking a page from numerous other communities nationwide that have looked to connect Internet of Things technology for improved efficiencies and enhanced services. The so-called lab will consist of a nine-block area connecting the Montgomery Biscuits Stadium to downtown's entertainment and conference district, and ultimately, to the Alabama State House several blocks away. Read more about it.
FORT WORTH – Bigger In Texas. After receiving a $30 million investment, Copenhagen's Keepit is looking to establish a presence in the U.S. and is starting with Fort Worth. The cloud backup company announced Wednesday it is putting its U.S. headquarters in Fort Worth. Keepit uses blockchain to protect client data across applications such as Microsoft 365, Google, and Salesforce. It has offices and data centers worldwide serving clients across different industries, it said. In September, the company said its largest client had more than 30,000 employees. Get more info.
HOUSTON –  Printing the Future. Bari, Italy-based Roboze, an industrial 3D printing company that opened a facility in Houston in late 2020, raised new funding to fuel its growth. Roboze said it received the investment from a group of international investors, including Nova Capital, Lagfin and several individual contributors. Roboze declined to disclose the size of the investment but said it had raised several million dollars. Roboze specializes in 3D printing high-performance polymers, composites and custom materials for customers in aerospace, energy, transportation and life sciences. The firm also develops large and medium-sized 3D printers for production and prototyping by industrial customers. Learn more.
DIG SOUTH IS HIRING A SALES DIRECTOR
Into emerging technology, love conferences, and want to help a wide array of innovative companies grow and succeed? This could be your ideal gig.
DIG SOUTH Tech Summit is looking for a Sales Development Representative to join the mighty DIG Team. APPLY NOW.
TAKE THE SURVEY | WIN A BADGE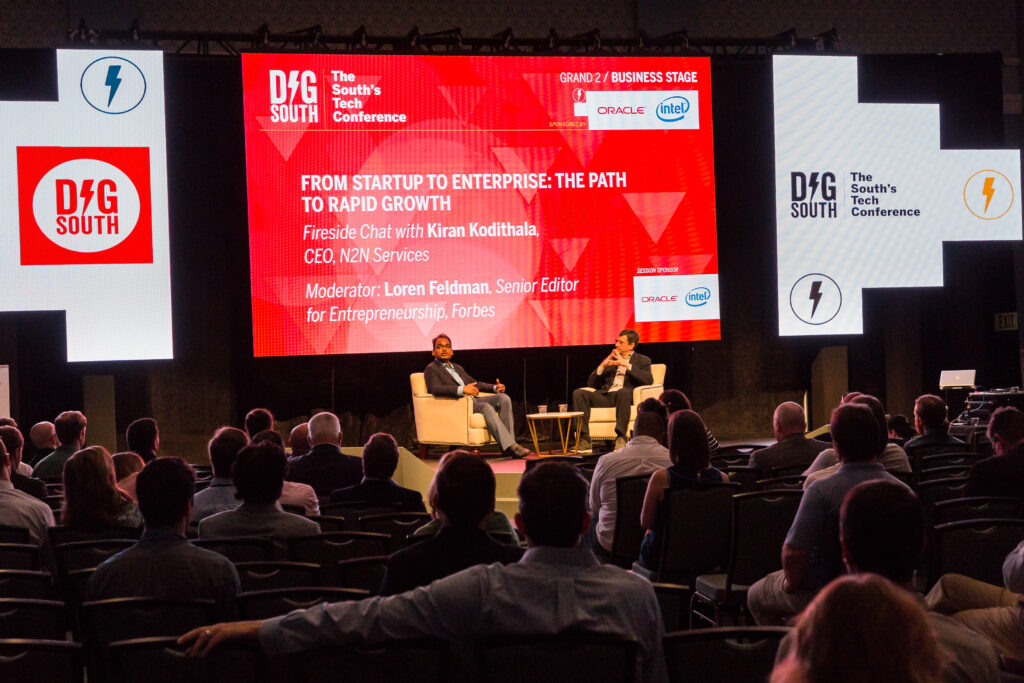 Want to help DIG SOUTH grow and improve? And win a free badge? Excellent. Please share what you think about us in this easy, 2-minute survey – respond here. One lucky duck will win a free badge to the DIG SOUTH Tech Summit this May 11-13. Thank you!
DIG NATION MEMBER RUNDOWN ANNOUNCEMENTS
College of Charleston Establishes Engineering Major with Focus on Autonomous Cars
The College of Charleston has launched its newest major, electrical engineering. "We set up the program to support companies in the region, including Bosch, Mercedes-Benz Vans, Volvo, Boeing and Cummins," said Sebastian van Delden, dean of the CofC School of Sciences and Mathematics, in a statement. "Our electrical engineering program focuses on autonomous electric vehicles — a market projected to grow from $50 to $500 billion in this decade." Learn more about the new program.

???? Feb. 2 Deadline for Apply to Wild Pitch Fast Approaching
Hey, Startups! Raising capital? It's not too late to apply to join WILD PITCH at the DIG SOUTH Tech Summit 2022. Limited slots are still available, with. Apply Here.