If you're into movies, gaming, and interactive media, you probably know about TERMINUS Conference & Festival. The four-day event brings together emerging filmmakers, game developers, and major brands like Trick3D, Adobe, and Marvel Studios for workshops, demos, tournaments, screenings, and more. And while you might think it's happening in Los Angeles, the action actually goes down in Atlanta. 
We sat down with the team at TERMINUS to learn more about Atlanta's entertainment scene and what's next for film and gaming in the South.
"Atlanta has so many advantages and resources."
That's how Programming Director Charles Judson answered when asked why he thinks Atlanta has emerged as a new hub for film and gaming.
In addition to touting the world's busiest airport, a growing foodie scene, and a jam-packed calendar of festivals and events, Judson reeled off an impressive list of key players who have helped Atlanta's entertainment ecosystem thrive.
The city plays home to several colleges and universities, many of which have their own media, arts, and tech programs. Take Georgia Tech's Augmented Environments Lab, where students and faculty work on AR and MR research and development. SCAD's Atlanta campus offers more than 40 programs in creative industries, including animation, film, and game development. Judson also mentioned access to talent at Emory, Georgia State, Morehouse, Spelman, Clark, and AUC.
Judson shared a long list of groups who have helped strengthen Atlanta's film and gaming ecosystem, including the Georgia Production Partnership, Georgia Game Developers Association, and Technology Association of Georgia. Myriad community groups and events have made the city's entertainment and media industry accessible even for the casual hobbyist. Judson mentioned the Atlanta Film Society, Atlanta Unity Meetup Group, Women in Film and Television Atlanta, as well as events like Eat, Drink, & B-Indie, Film Bar Mondays, SIEGEcon, and Southern Fried Gaming.
==> Learn more about some of the Southern startups breaking into film in our DIG roundup.
"Our own Campus MovieFest, the world's largest student film festival, was born out of Atlanta, so there's definitely a focus here on supporting everyone's talent," says Judson. "We also can't ignore the strong nerd and geek culture here that's reflected in events like Dragon Con and Momo Con."
And at a higher level, the state is also to thank. Adds Judson, "Our legislature has been incredibly supportive of the Film Tax Incentive." Georgia offers film producers tax credits up to 30%, a hefty perk that, according to the GA Department of Economic Development, led to $6 billion in film and TV production-related economic development in 2015.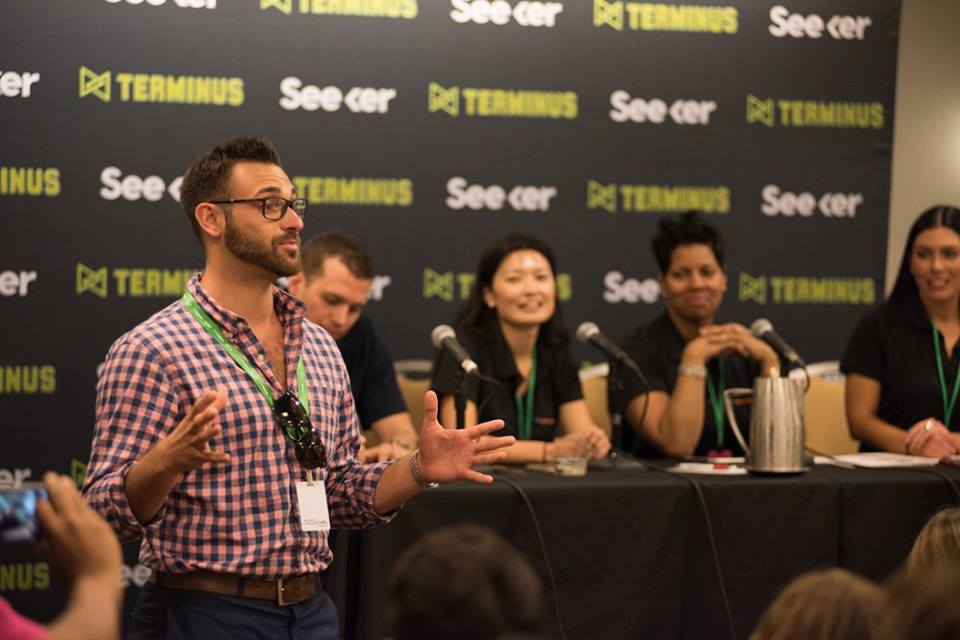 TERMINUS is doing its part to grow the Atlanta film and gaming scene, too. The annual event focuses on convening emerging talent with top industry leaders right here in the South.
Says Judson, "We've heard from a number of participants about opportunities that came to them because of TERMINUS. One of our presenters was so impressed with some of our volunteers, he brought them on board to help with a show he produced. One of our attendees actually got a job in Florida because a presenter from Marvel knew about a production that was hiring. And we personally hired last year's best picture winner to be a Campus MovieFest Tour Manager, as well."
The event also seeks to strengthen industry partnerships, bringing in big brands like Adobe, Google, and Panasonic. At last year's TERMINUS, San Francisco-based Seeker announced their new documentary competition, the winners of which will be announced in Atlanta this weekend. These efforts are reflective of Atlanta's own corporate film and gaming scene, one that Julia Howard, Marketing Coordinator at TERMINUS, calls "incredibly robust."
Howard pointed to Turner's deep-dive into E-sports with Eleague in Atlanta, adding that many of these big brands also "have an interest in supporting the next generation of creators as they grow."
==> Meet 9 Southern companies getting into the e-sports game.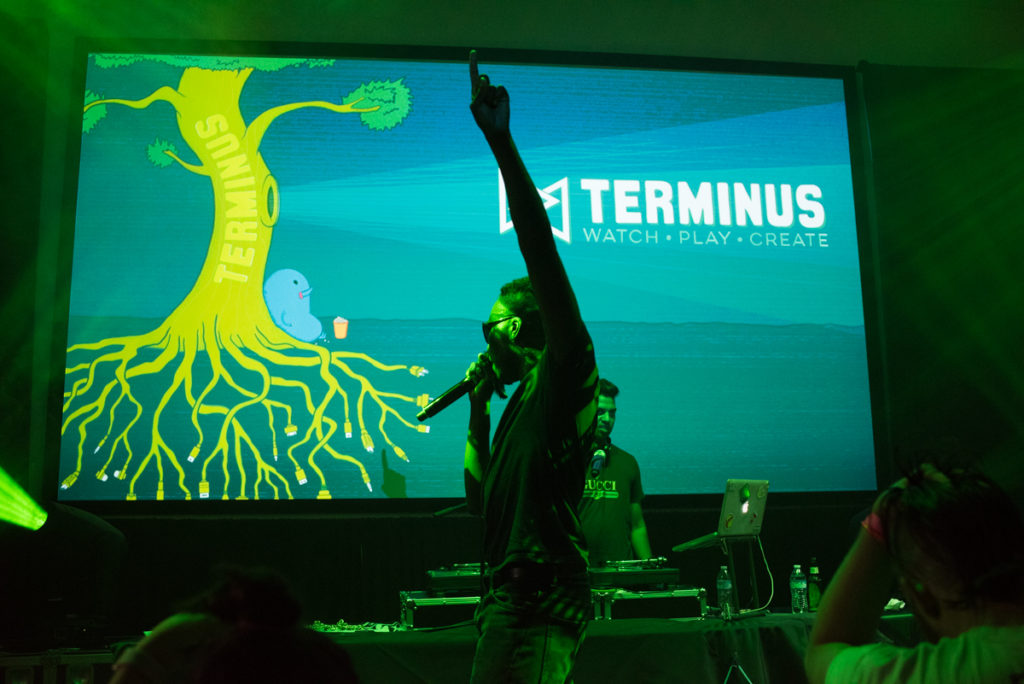 "Adobe, Panasonic, and Sennheiser all give Campus MovieFest equipment for the students to use to make their films for free," says Howard. "Google is doing the Infinite Deviation series, which are films that challenge stereotypes in STEM. These shorts are created by emerging filmmakers through the WeMake network. All of these opportunities are coming from Atlanta. It's inspiring to see big companies care about young storytellers and the impact they can make."
The crew at TERMINUS has seen Atlanta's film and gaming industry grow steadily, and they continue to track what's next.
Says Judson, "E-sports is continuing to explode, and Virtual Reality and Augmented Reality are moving beyond just buzzwords and the realm of gaming, with companies and artists doing amazing work in those areas."
==> Check out 8 innovative VR startups located in our region. 
Howard adds, "We also obviously believe in the power of where film and gaming intersect. There's a lot that both industries can learn from each other, and we're already starting to see ideas swapping across these platforms. It's answering questions like, how will VR change the film industry? How can we create actors' likenesses through motion capture in gaming? What can both industries learn about storytelling from each other?"
Lucky for us, those questions are being answered right here in the South.
TERMINUS Conference & Festival happens in Atlanta, Georgia every summer. If you're interested in what's next for film and gaming in the South, sign up to get our free DIG Digest, where we share the latest headlines in tech and innovation across the region each week.